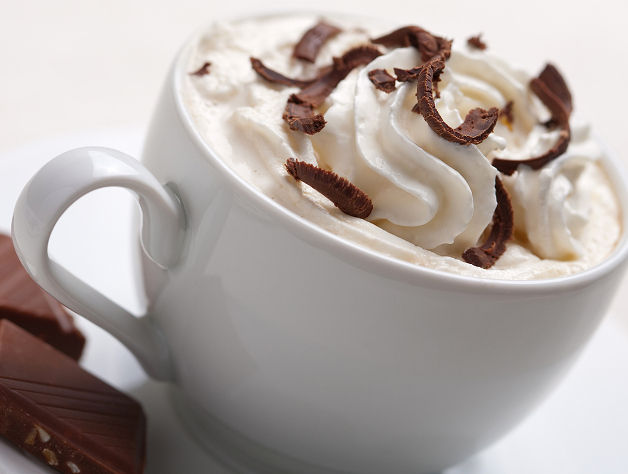 It's amazing how comforting a good cup of coffee can be during the fall when the weather starts to get cool. Just when I thought that I couldn't love coffee anymore than I already do, the Ninja Coffee Bar™ brewer changed everything for the better. It literally transforms all of my favorite ground coffee into something richer than just black. The best part is that I can also use it to make my favorite iced drinks with just the touch of a button.
It's no surprise that Sofia Vergara loves it too because it allows her to recapture the memories of the smooth, rich coffee that she grew up loving in her native Colombia. The Ninja Coffee Bar™ with Auto-iQ™ One-Touch Intelligence lets you enjoy hot coffee with incredible flavor richness and in any size you want: a cup, travel mug, half carafe or full carafe. This is especially convenient since you sometimes just want to enjoy a single cup alone or make a carafe to share with family or friends.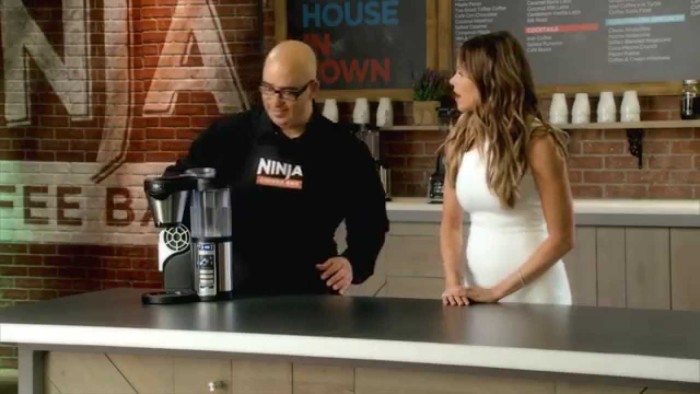 It offers me so many delicious options such as creating coffeehouse-style hot and cold layered beverages right in the comfort of my own home. For my iced drinks, it also allows me to increase the coffee concentration to compensate for melting ice, so it won't taste watered down. This is so important since I never want to lose the rich coffee taste of my drinks even when I enjoy them cooled down.
One of my favorite recipes to enjoy on my Ninja Coffee Bar™ brewer is Café Con Chocolate. It is a a Sofia Vergara Signature Recipe and you can make it yourself once you get your hands on your own Ninja Coffee Bar™ brewer:
Café Con Chocolate
Ingredients
3 Ninja® Carafe Scoops (or 6 tablespoons) ground coffee
2 packets hot chocolate mix
1 1/2 cups whole milk, warm, divided
Whipped cream, for garnish
Chocolate syrup, for garnish
Instructions
Size: Half Carafe setting
Brew: Rich
Following the measurement above, place the ground coffee into the brew basket.
In a measuring cup, stir together hot chocolate mix and 1/2 cup milk until well combined. Stir in remaining milk and mix well.
Pour hot chocolate mixture into the carafe; set carafe in place to brew.
Select the Half Carafe size; press the Rich Brew button.
When brew is complete, gently stir to combine and divide between 4 cups. Top with whipped cream and chocolate syrup.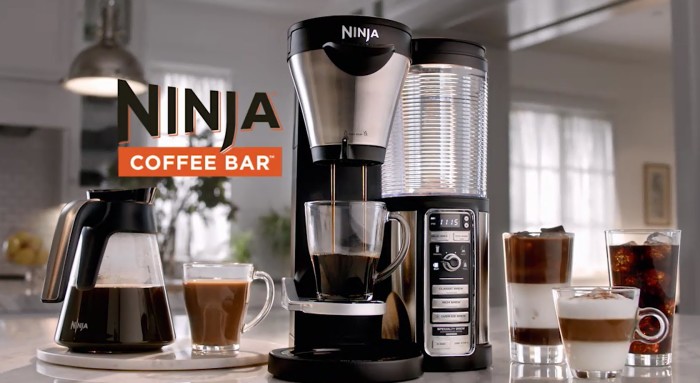 Now one machine lets me dial up flavor richness to enjoy my favorite coffee–any size, any style, any time–all in the comfort of my home. It looks like the best coffee being served in town is right in my kitchen!
Let's Discuss: What drink would you love to prepare and enjoy using Ninja Coffee Bar™ brewer?
GIVEAWAY:
Our Sponsor is giving away a Ninja Coffee Bar™ brewer (ARV $159) to one reader of Tough Cookie Mommy!a Rafflecopter giveaway

Disclosure: I participated in this campaign on behalf of Ninja Kitchen. I received a promotional item as a thank you for participating and to facilitate this review. I am disclosing this in accordance with the Federal Trade Commission's 16 CFR, Part 255 "Guides Concerning the Use of Endorsements and Testimonials in Advertising."
© 2015, Tough Cookie Mommy. All rights reserved.