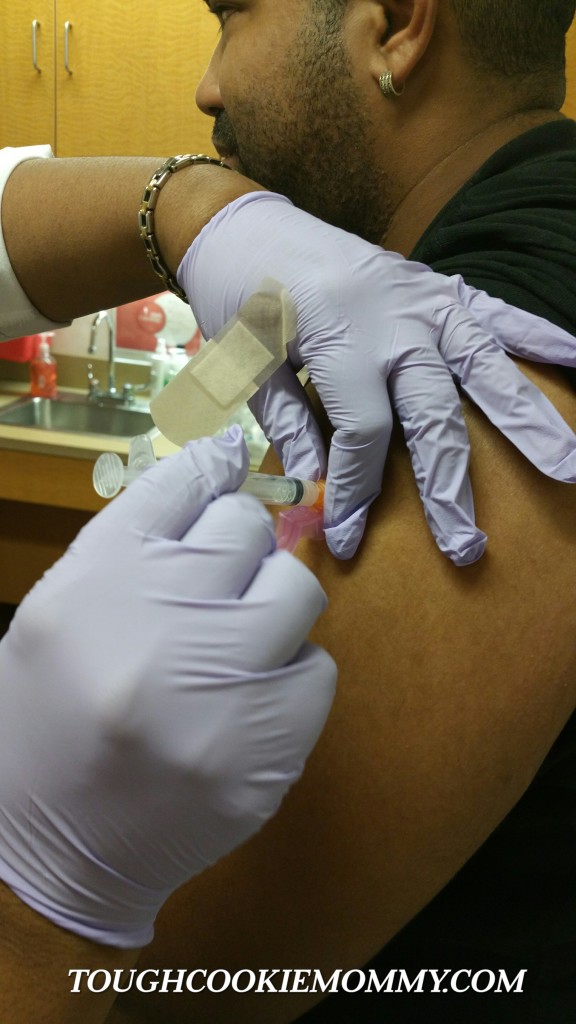 The past couple of weeks have been extremely stressful in our household. Our younger son has sever asthma and it is usually aggravated by the change of seasons or any weather changes. I had to run with him to the emergency room two weeks ago when he had an acute asthma attack and then again last week when he tested positive for strep throat. Those of you with kids know this all comes with the territory when kids go back to school in the fall and are exposed to all those germs from other kids.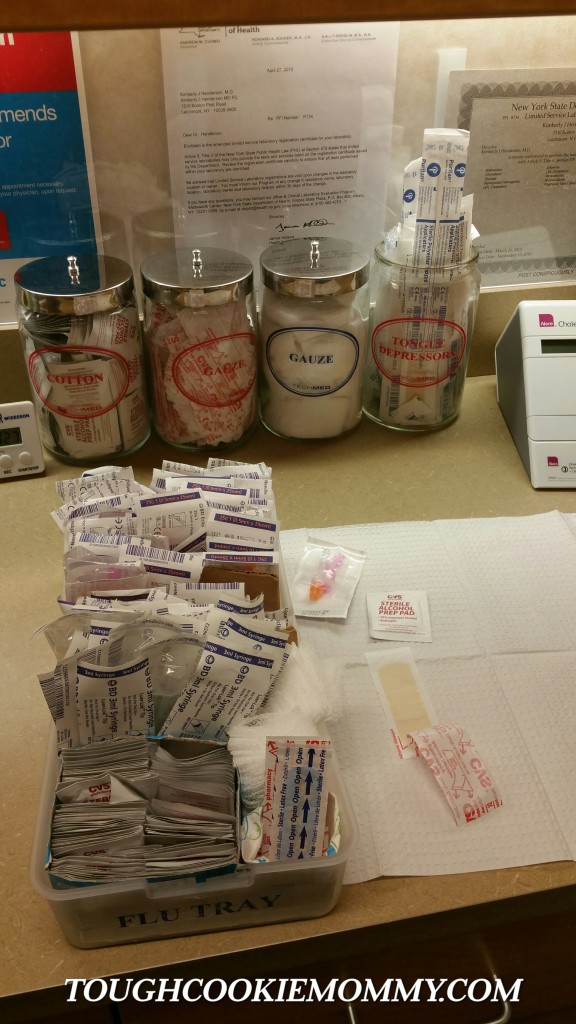 I've been waiting for him to get better so I could take our whole family to get our yearly flu shots because I'm concerned about all of us being protected during flu season. We've had the flu in this house years ago and, believe me, it was horrible and we were all very ill for a long time. Since we are all asthmatics, I worry even more about any of us getting sick and having our breathing problems triggered.
A flu shot is the best way to protect yourself and your family from flu, which sends more than 200,000 people to the hospital each year. Though there is still a small chance you can catch the flu even if you get vaccinated, getting the flu shot will greatly reduce your risk. It is especially important that seniors, infants and others with weakened immune systems get vaccinated.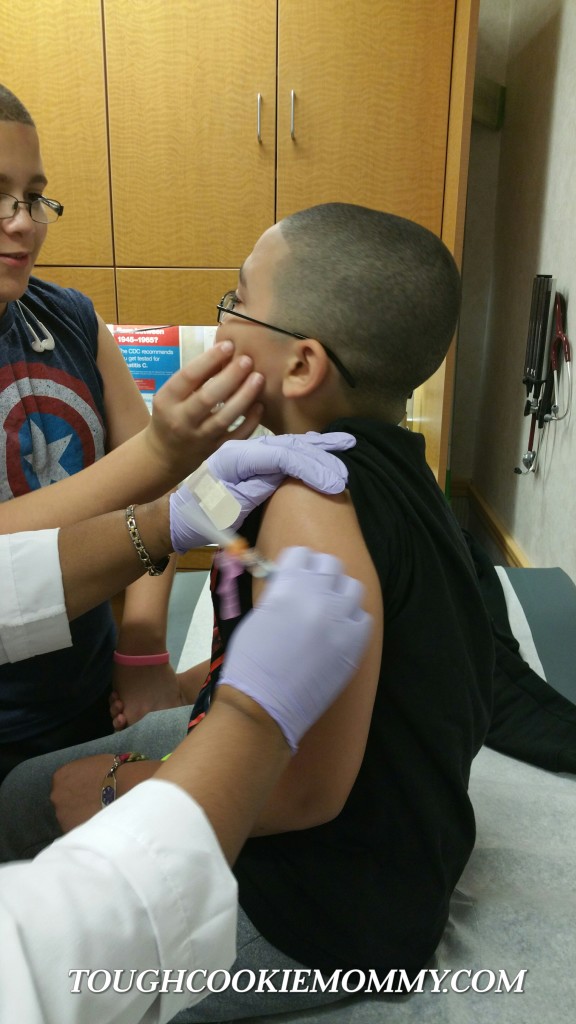 We headed over to our local MinuteClinic to get our family's flu shots and it was very convenient. My husband and my sons all received their flu shots and the entire visit took all of 45 minutes. It was easy to register all three of them at the MinuteClinic kiosk and their Nurse Practitioner was very knowledgeable and had a wonderful bedside manner. She made my nine year-old son very comfortable when he began to squirm due to being nervous about getting a needle.
Make sure you visit your local MinuteClinic to get your flu shot this season. Remember, Flu Seasons are unpredictable. They can begin as early as October and can last as late as May. The flu shot is the best way to protect yourself and your family from the flu and its complications.
Let's Discuss: Have you gotten your flu shot this year and how do you protect yourself and your family from getting the flu?
Disclosure: I wrote this post as part of my participation in a blog tour for MinuteClinic and received compensation to thank me for taking the time to participate. However, all opinions expressed are my own. I am disclosing this in accordance with the Federal Trade Commission's 16 CFR, Part 255 "Guides Concerning the Use of Endorsements and Testimonials in Advertising."
© 2015, Tough Cookie Mommy. All rights reserved.