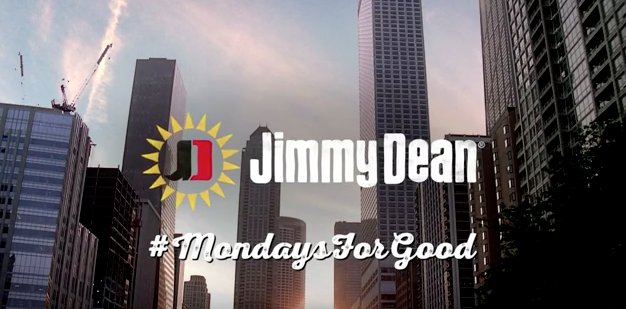 Let's face it, Mondays are never any fun for anyone and we often spend the entire day lamenting over the fact that the weekend wasn't long enough. Today was a particularly long Monday because of Daylight Savings Time this past Sunday when we set the clocks back one whole hour. All of that just equalled an even longer beginning of the work week and it was hard to keep the momentum going at the job today.
It became quickly apparent this morning that I had to do something drastic to get this week off to the right start. After all, whatever tone you set on Monday tends to follow you throughout the entire week. Suddenly, it came to me and I realized that the best way to not let Monday get the best of me was by "shining it forward" and making this day matter by doing something nice for another person.

Yes, I know, it's a great idea but I cannot take the credit for it. You see, Jimmy Dean is kicking off the movement with #MondaysForGood – encouraging team members to do good on Monday mornings – and they don't want it to stop with Jimmy Dean. They want all of America, which means all of us, to join this initiative and use their powers for the sake of good on Mondays.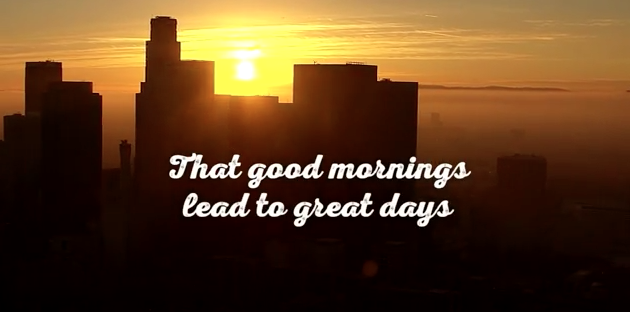 My "shine it forward" contribution today was not a great feat but every act of kindness is special and it doesn't matter how big or small the gesture is but the intent behind it. Since I'm an educator, we usually have staff development on Monday afternoons after we dismiss our students.

During our meeting, I learned that one of my colleagues suffered a death in his family this past Saturday. Since I knew he wasn't up to presenting the findings of our group to the rest of the staff, I did it for him so he wouldn't have to face everyone while he was still grieving. It felt good to see the gratitude in his eyes as I told him I would take care of it. It was a great way to brighten his day and to make me shine a little brighter this Monday.
Jimmy Dean wants to hear from you! Tweet @JimmyDean or Post on Facebook/Instagram using #MondaysForGood and share what good you would do if given a Monday morning off to do good. You can also get involved by sharing your #MondaysForGood story on social and visiting www.JimmyDeanShineOn.com to sign the petition and make #MondaysForGood a national holiday. After all, one positive chain reaction can turn the entire world into a brighter place for all of us!
Let's Discuss: What good would you do if you were given a Monday morning off to do good?
Disclosure: This is a sponsored campaign created in collaboration with Jimmy Dean. All opinions are 100% my own. I am disclosing this in accordance with the Federal Trade Commission's 16 CFR, Part 255 "Guides Concerning the Use of Endorsements and Testimonials in Advertising."

© 2015, Tough Cookie Mommy. All rights reserved.