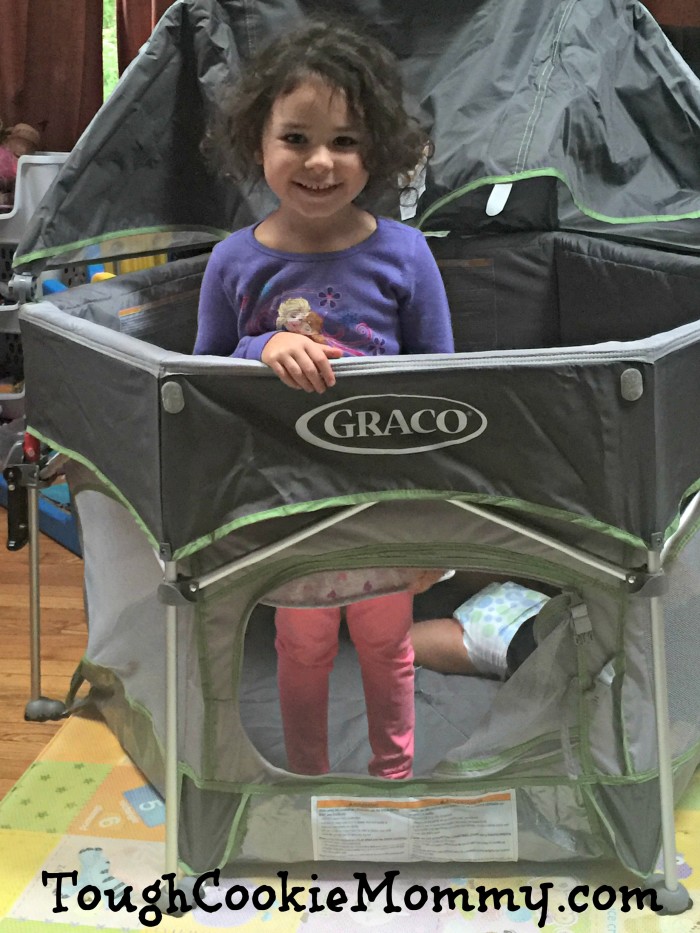 As a mom of six I have used and tried almost every baby or toddler product out there. My children range in age from 13 years old to 6 days old with a toddler and kindergartner in that mix. I also work with babies, toddlers, and preschoolers with special needs so I am always on the lookout for good products not only for myself, but also for the children I work with as a pediatric physical therapist.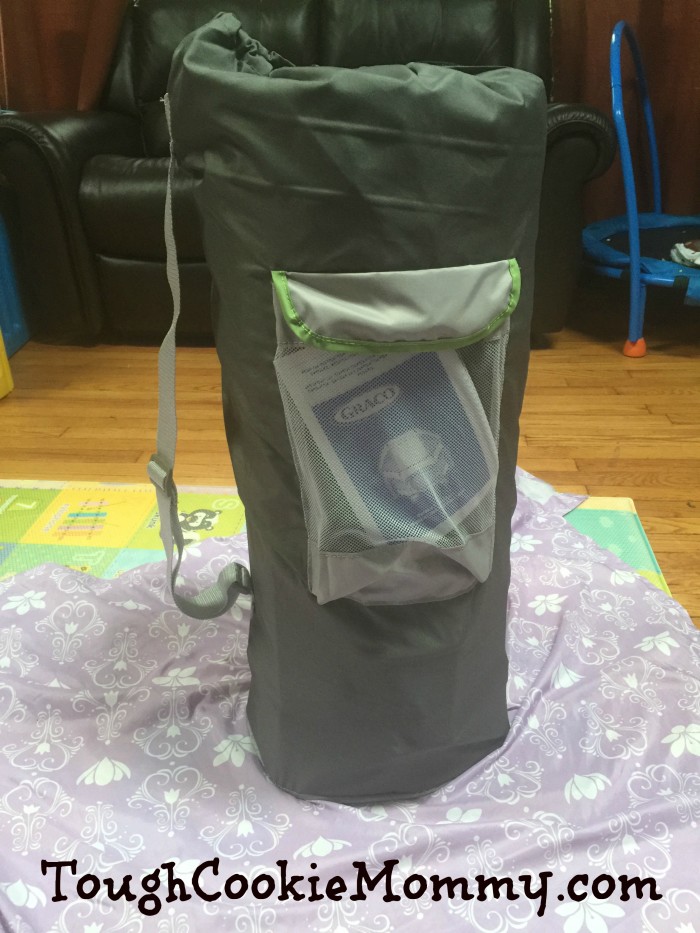 That being said, the Graco Pack 'n Play® Playard Sport™ is amazing! Graco has covered it all with this play yard. It's sturdy and durable so you never have to worry about baby's safety. It comes fully assembled; you simply take it out of the carry bag, and set up takes less than a minute. All you have to do is open it up and lock it with 2 simple side locks, click the canopy in and "voila!"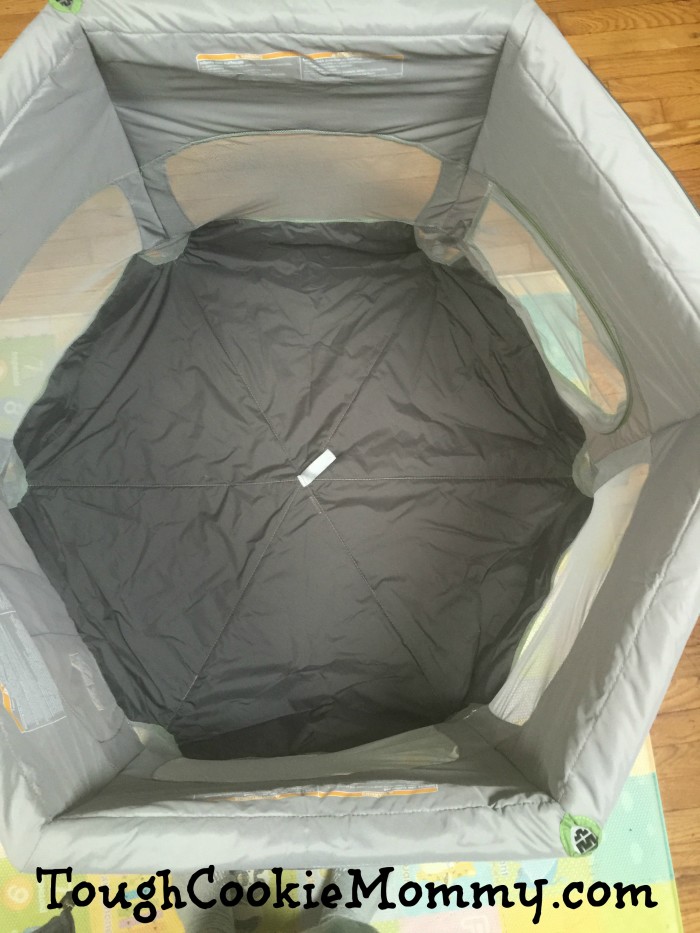 I can't wait to bring it to the beach, park, and soccer games for my new
little one. It has two convenient side pockets to carry toys, wipes, or whatever it is you need to bring along on your outings.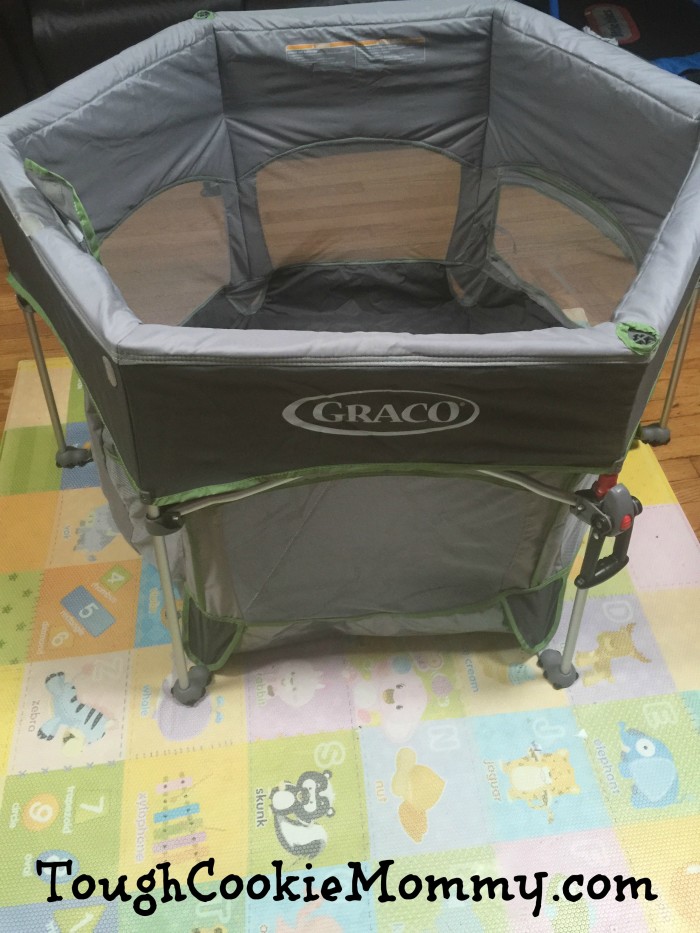 It's spacious hexagon shape, comfy, enclosed bottom with waterproof surface, and airy mesh ventilation make it a perfect place for baby or toddler to rest and play. My daughters, who are 3 and 5, comfortably fit inside with plenty of room and they had fun creeping in and out of the unzipped mesh opening.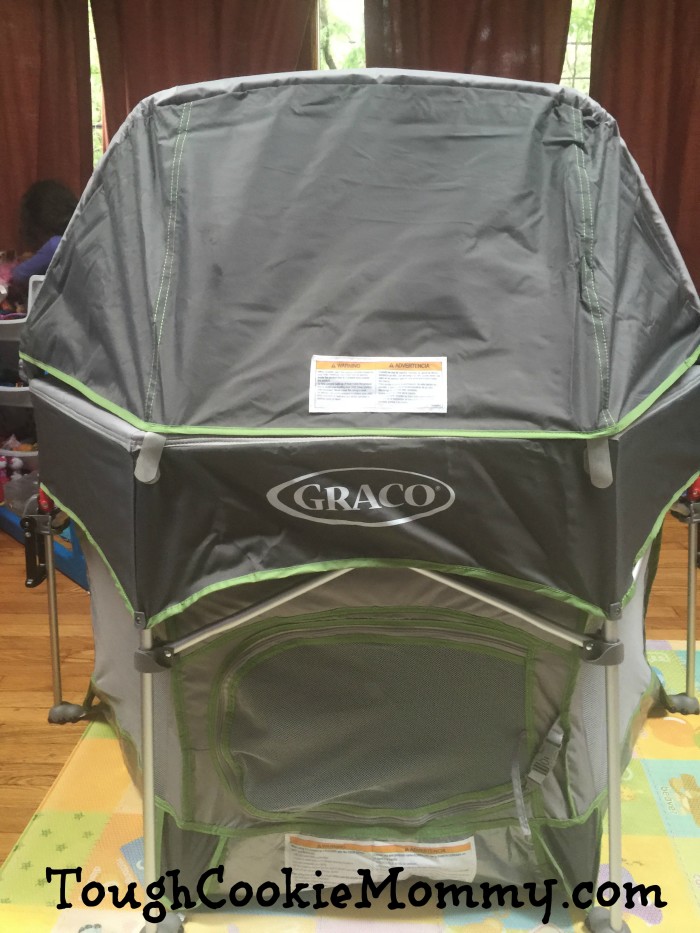 I love the canopy, which fully encloses and covers the playard. The canopy features a UV lining to protect baby's sensitive skin from the harsh rays of the sun, and if it rains baby will be protected as well. It will be nice to not have to run to the car if there's a little drizzle. I love that it's light weight so it's easy to carry; you can just sling it on your shoulder in the convenient carry bag. I will be keeping it in the car so I will always have it available when we are out with the family, which is pretty much every weekend.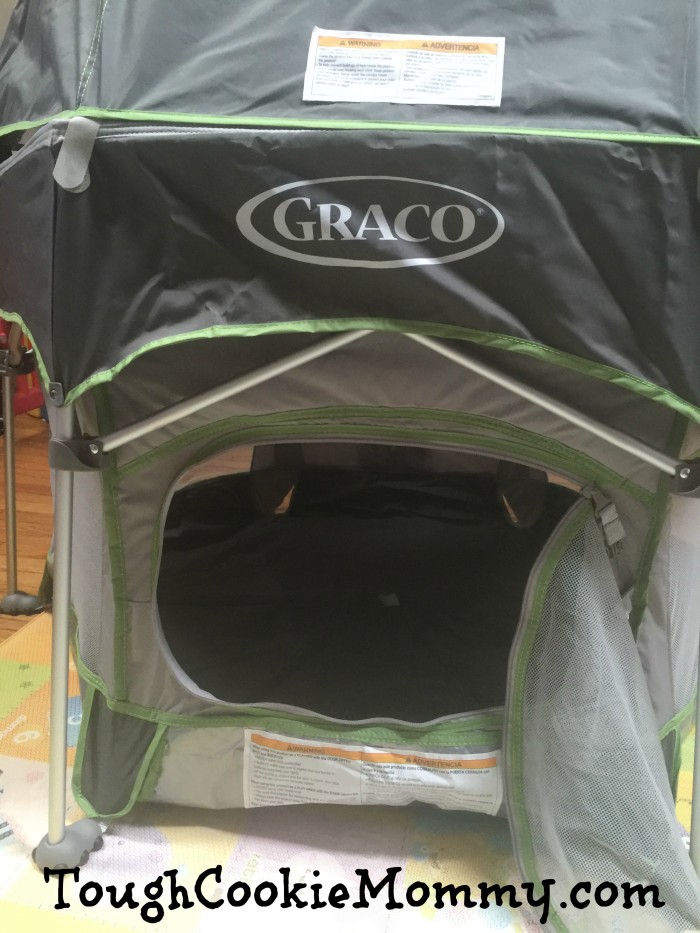 The Graco Pack 'n Play® Playard Sport™ is the perfect size so it won't take up too much trunk space. This play yard is great for newborns to preschoolers for rest or play in a spacious, comfy haven so parents can rest assured that their precious cargo is safe. Graco has outdone itself with this playard, and owners can use it for years without disappointment.
I highly recommend the Graco Pack 'n Play® Playard Sport™ for families of infants and toddlers who are on the run, as well as for those who just need a sturdy, safe place for baby to play or rest in the home while parents are busy. I know it's going to keep my little guy safe from his 3 year old sister who wants to hug and kiss him all day long!
Let's Discuss: What are your favorite features of the new Graco pack 'n play sport?
Contributor Bio: Maura Picard is a devoted mom of six who comes from a large Irish-American family. Her children are being raised in a multicultural home as her husband is of Puerto Rican descent. She is a pediatric Physical Therapist who works with children with special needs from birth to five years old. Also, she loves spending time with her family at the beach, park, and you will most certainly see the Picard clan on the basketball court! She is the Contributor of all things baby here at Tough Cookie Mommy.
Disclosure: I participated in this campaign on behalf of Graco. I received a promotional item as a thank you for participating and to facilitate this review. I am disclosing this in accordance with the Federal Trade Commission's 16 CFR, Part 255 "Guides Concerning the Use of Endorsements and Testimonials in Advertising."
© 2015, Tough Cookie Mommy. All rights reserved.