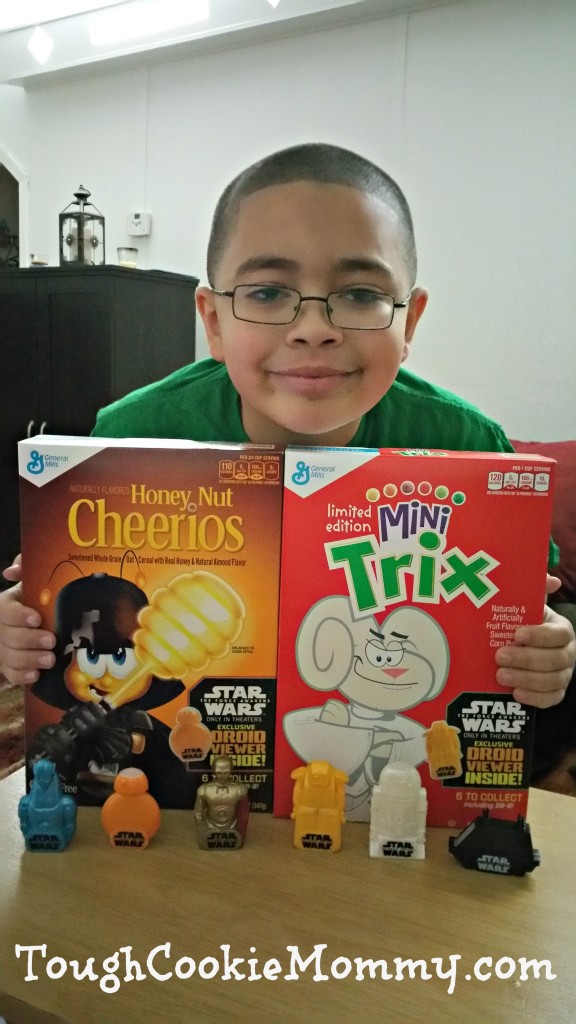 I'm excited to announce that I have already purchased our family's tickets to see the new Star Wars movie, The Force Awakens, during opening weekend in November. I rarely geek out over any movie but this film is a favorite one from my childhood. My husband and I are very eager to share our excitement over all of the original Star Wars characters with our boys and our nephews.
General Mills is helping to add to this nostalgic experience by bringing the Star Wars fun back to breakfast! If you are like us, you remember the good old days when cereal boxes used to come with a prize inside of them. Half of the fun was digging through the box for the prize or waiting until the box was finished to fish out whatever was inside.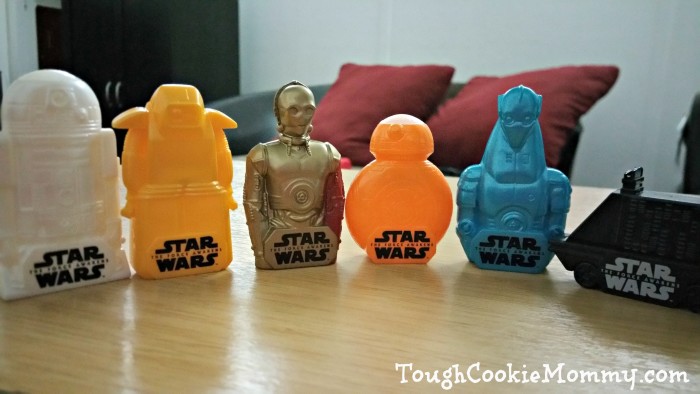 We also want to get our kids excited about breakfast because it truly is the most important meal of the day. Studies show that eating a balanced breakfast helps kids to perform better academically and provides them with the energy that they need to start their day. General Mills has teamed up with Star Wars to not only bring the fun back into breakfast but also to celebrate the most anticipated movie of 2015!
Each General Mills cereal is made with whole grain oats and contains at least 10g of whole grains per serving. For a limited time, each specially marked box of Reese's Puffs™, Mini Trix™, Honey Nut Cheerios™ and Cinnamon Toast Crunch™ will contain collectible droid view finders featuring exclusive scenes from the new Star Wars film. Purchase specially marked General Mills cereal to collect a droid view finder.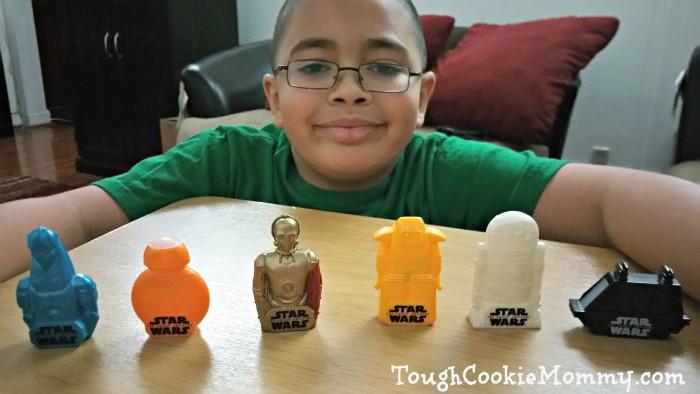 You can now also download a coupon for 75 cents off your purchase of Big G Cereals. I can't imagine a better way to "Use the Force" and introduce an entirely new generation to the original Star Wars cast and characters!
Let's Discuss: When were you first introduced to Star Wars and how have you introduced your kids to the movies?
GIVEAWAY:
We are giving away $10 in Paypal Cash to help you purchase your own box of General Mills Cereal to start your droid view finder collection!a Rafflecopter giveaway

Disclosure: This is a sponsored campaign created in collaboration with General Mills. I am disclosing this in accordance with the Federal Trade Commission's 16 CFR, Part 255 "Guides Concerning the Use of Endorsements and Testimonials in Advertising."
© 2015, Tough Cookie Mommy. All rights reserved.