The last time that I made Pillsbury Cinnamon Rolls with my boys, I managed to set aside two for me to enjoy on my way to work the following day. I honestly thought they would last until the next morning because I wrapped them and stored them in the microwave. Well, hid them is probably a more truthful statement because I knew if I didn't I would never get even one bite.
You see, in our house, my husband and my sons are addicted to Pillsbury Cinnamon Rolls. When I make them, they never last because my guys gobble them right up. Due to this, I honestly shouldn't have been surprised when I found out that my husband snuck into my stash and took one of my rolls with him to work since he wakes up earlier than everyone else to go to work.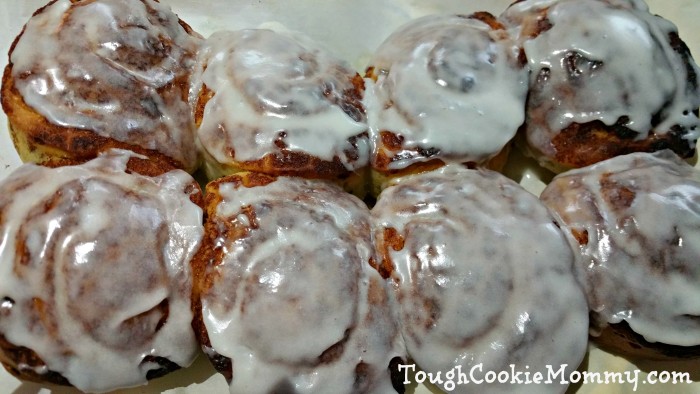 I was so disappointed when I woke up the next day and saw half of my cinnamon rolls gone that I realized we have to come up with some rules for choosing who will get the last one when I make them. They are so delicious that we just can't help ourselves and bicker incessantly about who will get to lick the icing on the only remaining cinnamon roll. My sons even love helping me put this delicious icing on each one but I secretly suspect that they have a hidden agenda of licking their finger when they get icing on them.
I've recruited our youngest to help me make these delectable cinnamon rolls from now on. My plan is to use him as a decoy to get the last Pillsbury Cinnamon Roll from my husband's greedy clutches. I'll just have him butter my Hubby up and then hand over the last cinnamon roll right over to me. Don't judge me. It's just such a treat to bite into their ooey, gooey center!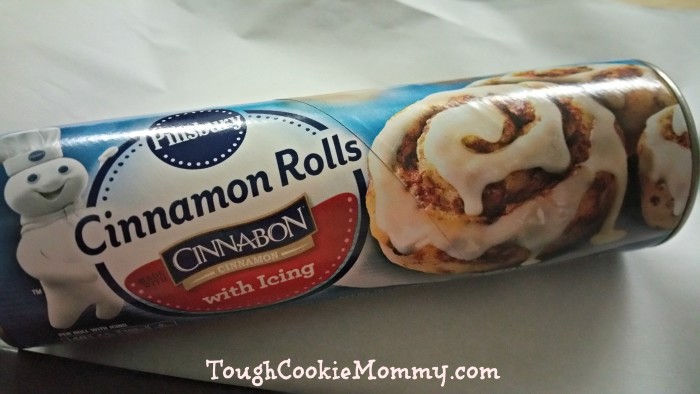 Pillsbury Cinnamon Rolls are available nationwide in major grocery and retail stores. For more information, visit www.pillsbury.com/weekendbreakfast, www.Facebook.com/Pillsbury and @Pillsbury on Instagram and Twitter.
Let's Discuss: Who always gets the last Pillsbury Cinnamon Roll in your house?
Disclosure: This is a sponsored campaign created in collaboration with the Motherhood on behalf of Pillsbury. All opinions are 100% my own. I am disclosing this in accordance with the Federal Trade Commission's 16 CFR, Part 255 "Guides Concerning the Use of Endorsements and Testimonials in Advertising."
© 2015, Tough Cookie Mommy. All rights reserved.