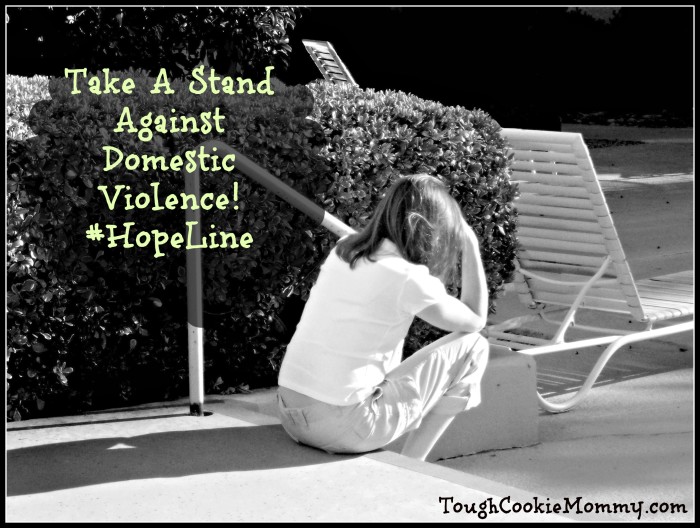 October is Domestic Violence Awareness Month and it is definitely a cause that I feel very strongly about. Unfortunately, a friend of mine whom I attended high school with was physically abused by one of her boyfriends.
I can still remember sitting on the floor of the bathroom at school while she confessed to me that some of the bruises she had on her arms and legs had been cause by him. Honestly, I never imagined that anyone I loved would be treated this way and I was at a loss as to how to get her help. One thing I did know is that I had to get her away from him.
Fortunately, my friend had a great support system and was able to remove herself from an abusive and dangerous relationship. Sadly, not all women who find themselves in this situation are so lucky.
This is why it is so important to keep the dialogue going about domestic violence. It is a national problem that impacts our communities, neighbors, coworkers, friends and family members. According to statistics, 1 in 4 women will experience domestic violence during her lifetime.

You can support victims and survivors of domestic violence by going purple, the color of Domestic Violence Awareness. This October, in honor of Domestic Violence Awareness Month, visit any Verizon store or go online to purchase exclusive purple accessories, like a headset, phone or tablet case, and HopeLine® from Verizon will donate $1, up to $100,000, to the National Domestic Violence Hotline.
Another way you can take action is by helping HopeLine reach its goal of 1 million phone donations by the end of 2015. Simply drop off your wireless phones, chargers and accessories, from any carrier, at a Verizon store and help support victims and survivors of domestic violence.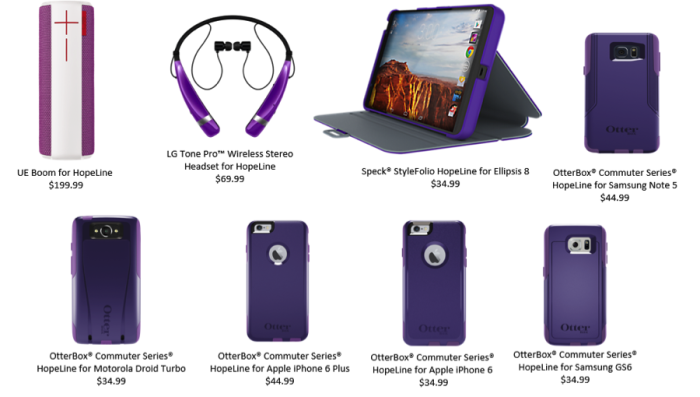 For more information, visit Verizon's HopeLine program and round up all your old cell phones and accessories to donate to HopeLine. You can donate at a Verizon Wireless Store near you and let your generosity serve as a vital link for survivors and help keep a private line of communication to family, friends and employers.
Let's Discuss: What can you do to support survivors of domestic violence or raise awareness during Domestic Violence Awareness Month?
GIVEAWAY: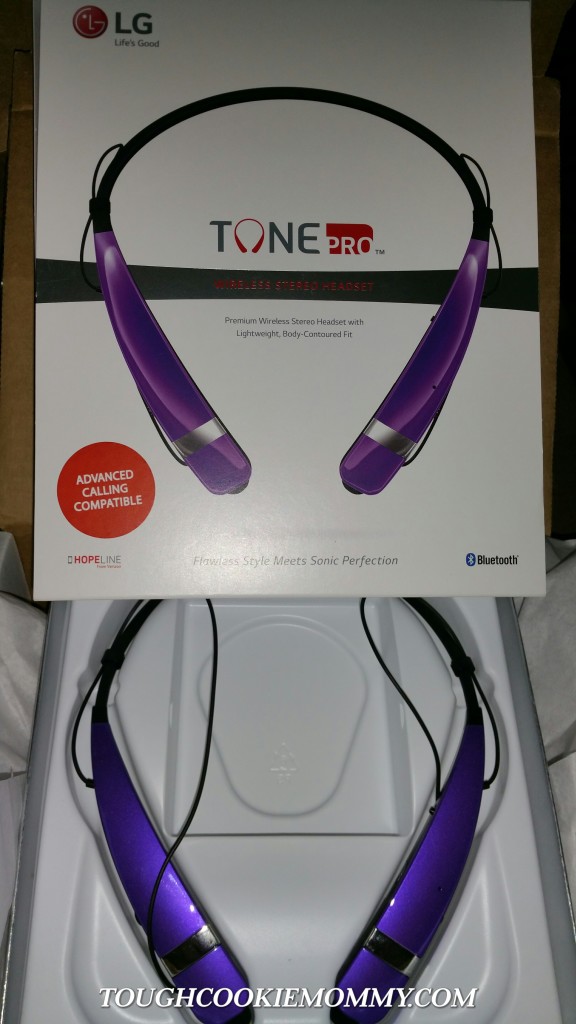 Our Sponsor is giving away an LG Tone Pro™ Wireless Stereo Headset, valued at $69.99, to one reader of Tough Cookie Mommy!a Rafflecopter giveaway

Disclosure: This is a sponsored post for SheSpeaks/HopeLine from Verizon. All opinions are 100% my own. I am disclosing this in accordance with the Federal Trade Commission's 16 CFR, Part 255 "Guides Concerning the Use of Endorsements and Testimonials in Advertising."
© 2015, Tough Cookie Mommy. All rights reserved.