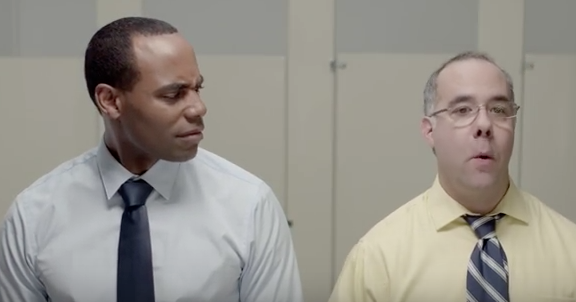 Last weekend, my husband and I took our boys out to dinner. Whenever we go out to eat, Hubby always takes our sons to the men's bathroom with him when they have to go. We are definitely helicopter parents and we worry about them being alone with strangers in public bathrooms, but I digress. Once they returned to the table, my husband proceeded to tell me that a guy in it had broken "Guy Code" when it comes to bathroom etiquette.
Now, let me tell you, I had no idea that there are so many rules for how guys are supposed to behave in the men's bathroom. According to my husband, everyone knows that you are supposed to skip the urinal next to a guy who is already using one. It seems the offensive guy in the bathroom had failed to do this and posted up in the next urinal. This whole rule was news to me because I thought guys basically had no rules for bathroom use.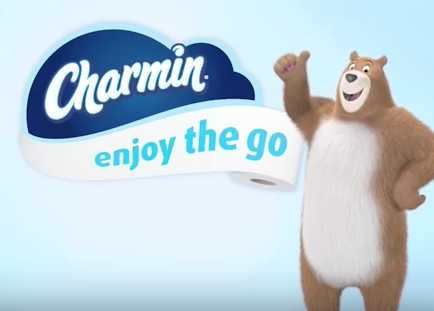 Apparently, you are not supposed to have any physical contact either when you are in the men's bathroom. Thankfully, Charmin is not afraid to ask these hard questions when it comes to bathroom etiquette and relationship dilemmas that are connected to potty time.
I'm glad that they are courageous enough to ask these tough questions. I have just about all I could handle worrying about everyone washing their hands after going. I always make sure I never touch the doorknob to public bathrooms without using a paper towel to protect my hand from yucky germs.
Charmin is asking all of the hard questions about the bathroom that we all secretly want the answers to! Make sure you watch and share the following video to receive a Charmin coupon. After all, imagine how great you will feel after enjoying a good laugh and saving a little money on America's favorite toilet paper?!
Let's Discuss: What are some of your rules of etiquette when it comes to public bathrooms?
Disclosure: This sponsored post is part of a blogging campaign in collaboration with Charmin. As a Charmin Influencer, I received a promotional item as a thank you for participating. I am disclosing this in accordance with the Federal Trade Commission's 16 CFR, Part 255 "Guides Concerning the Use of Endorsements and Testimonials in Advertising."
© 2015, Tough Cookie Mommy. All rights reserved.