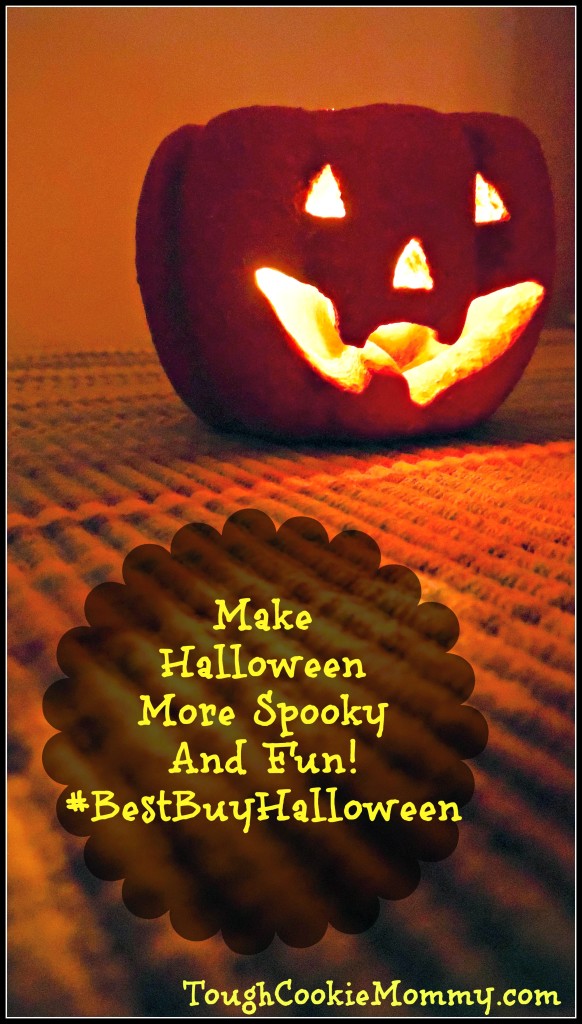 Halloween has always been such a fun holiday for us. Ever since we bought our home in 2004, we have really enjoyed planning for all of the Trick or Treaters that come knock on our door that evening. I have been known to go a little overboard buying candy to give out and we enjoy hanging skeletons in the front yard to add to the spooky vibe.
My husband and I enjoy a good prank and Halloween is also a great time to play tricks on unsuspecting people and scare the wits out of them. Most families who love this time of the year as much as we do look forward to decorating and setting up Halloween pranks and haunted houses. A friend of ours actually spends the whole season visiting haunted attractions around our state.
In recent years, Halloween pranks have gotten more elaborate and even spookier than ever thanks to all of the technology that we have at our disposal. Best Buy has all of the spooky and fun products that we need to make our pranks a huge success. This year, our sons are older so we are hoping to get them in on planning some scary tricks to get everyone into the spirit of the season.
I've decided that we are going to scare friends where they least expect it: the bathroom. This prank is called the Wicked Washroom because it puts a horrific sound and light show in the least likeliest of all places.
The brains of this prank is WeMo outlet switches and light switches you control from anywhere with a smartphone or tablet. You can make hair clippers and a hair dryer seem to turn on by themselves. Then, kill the lights and make a spooky light and music show come alive.
Make sure you head to Best Buy to get more Halloween ideas and to learn other how-to pranks using technology. We are really hoping to hear some bloodcurdling screams from our bathroom on Halloween. I really can't wait to see the looks on the faces of all the unsuspecting victims!
Disclosure: I have been compensated in the form of a Best Buy Gift Card and/or received the product/service at a reduced price or for free. However, all opinions are 100% my own. I am disclosing this in accordance with the Federal Trade Commission's 16 CFR, Part 255 "Guides Concerning the Use of Endorsements and Testimonials in Advertising."
© 2015, Tough Cookie Mommy. All rights reserved.