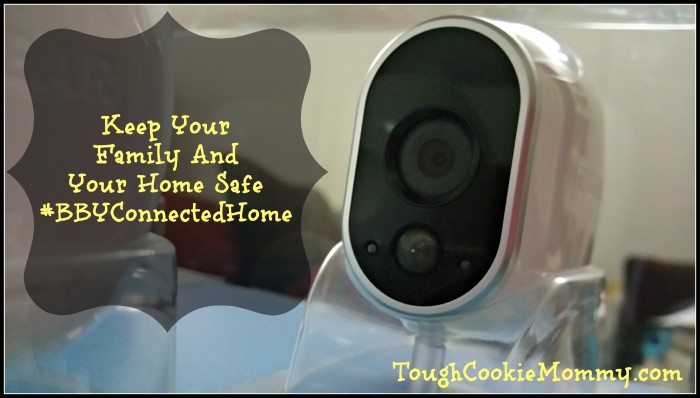 This past year, there were two separate incidents where I walked outside and noticed that someone had thrown eggs at my car. To this day, we don't know who did it but we do know that many cars in our neighborhood seemed to be targeted and many suspect it was teenagers up to no good. You might think this was just a harmless prank but egg yolk can erode car paint and we had to spend money to have my car simonized to remove the streaks left behind.
This experience made us think hard about possibly installing security cameras around the perimeter of our home. Cost was definitely a factor because we knew that these systems can be very expensive and we just didn't have the means to invest in such a costly security camera.
Fortunately, Best Buy offers a great deal on the Arlo Smart Home Security Camera System. Although you can purchase Arlo cameras at other retailers, their four camera set for $499.99 is only available exclusively at Best Buy. This product allows you to safeguard your home or business with the 4 motion-activated Netgear Arlo Smart Home security cameras.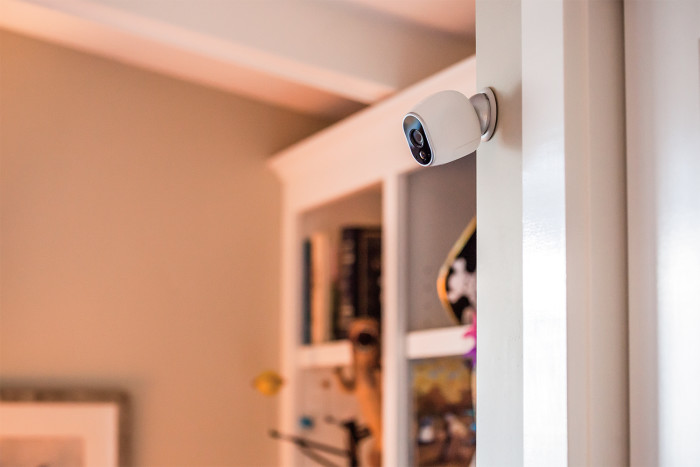 Here are some of the features that my husband and I love about NETGEAR Arlo Security Camera System:
With access to downloadable apps, we can view live video from our compatible Android, Apple® iOS, Amazon Kindle, Windows or Mac device.
We can capture 720p video footage at night and during the day, with a 130° field of view.
The cameras are motion-activated and begin to record once they sense movement thereby immediately notifying us via email or through the app.
Its 6 magnetic camera mounts and 9 mounting screws allow for easy installation on walls or flat surfaces.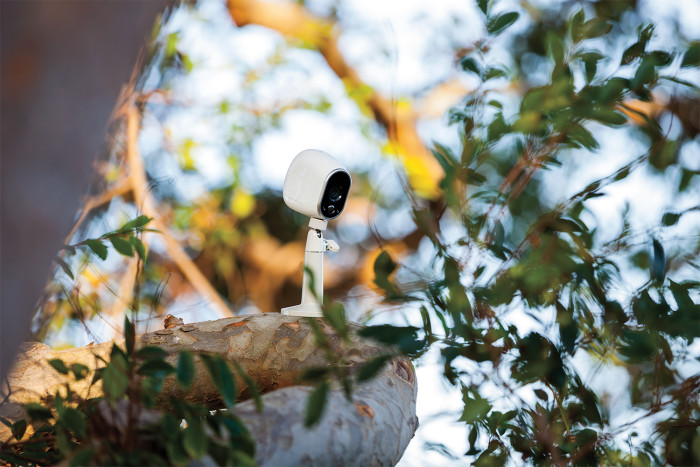 Our NETGEAR Nighthawk router is compatible with the Arlo Smart Home Security Cameras. You can find this new router also exclusively available at Best Buy and it helps to eliminate dead-spots in your Wi-Fi that are caused by your family's growing technology demands such as streaming movies and gaming online. My husband loved that this router comes with a Wi-Fi extender and Geek Squad Set Up and Support via phone & web, for one full year. He's not as techie as I am but he is definitely learning!
Let's Discuss: How concerned are you about maintaining the safety of your home while you and your family are inside of it or away from it?
Disclosure: I have been compensated in the form of a Best Buy Gift Card and/or received the product/service at a reduced price or for free. However, all opinions are 100% my own. I am disclosing this in accordance with the Federal Trade Commission's 16 CFR, Part 255 "Guides Concerning the Use of Endorsements and Testimonials in Advertising."
© 2015, Tough Cookie Mommy. All rights reserved.