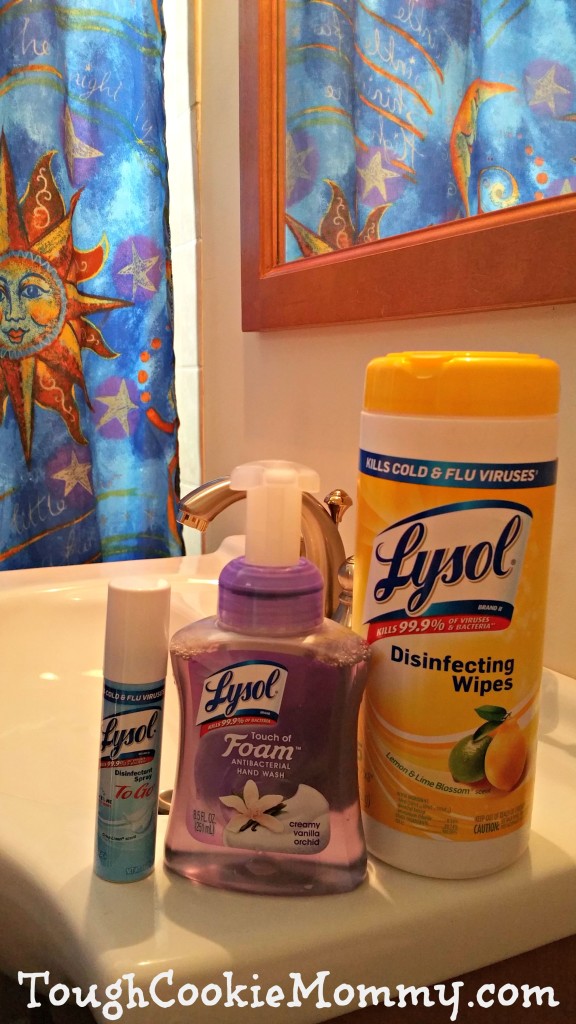 The school year is finally in full swing here in New York City and I am excited about how motivated students are to learn. Another reality when school is back in session is that kids and adults alike sometimes get sick due to the change of seasons. Unfortunately, I always manage to catch some kind of a cold as soon as I get back into the classroom in the fall.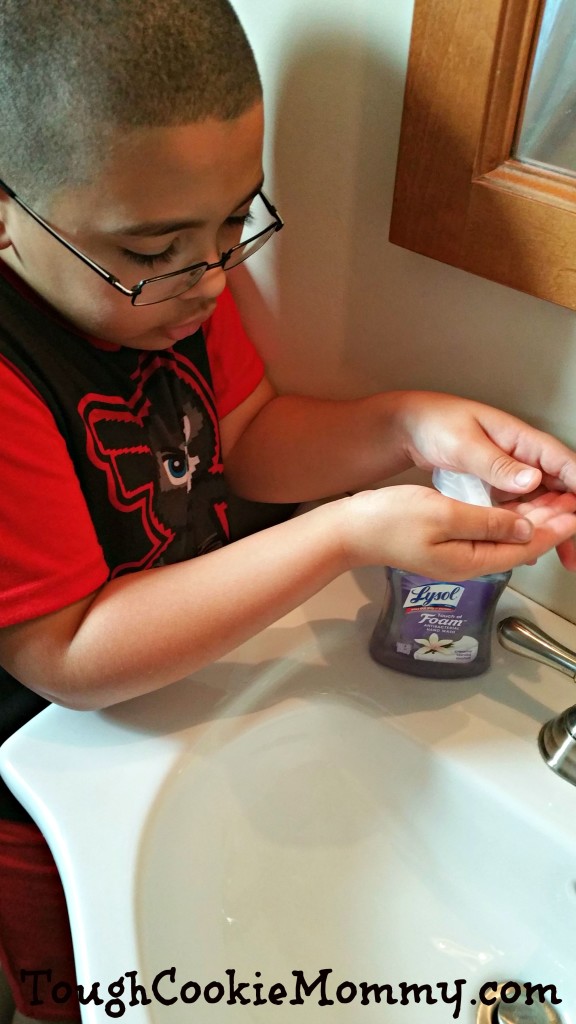 This year, I've been trying to keep the germs at bay by washing my hands regularly and cleaning the desks and doorknobs in my class. Lysol® Disinfecting Wipes are designed to kill 99.9% of viruses and bacteria throughout your home and even in my classroom. Cleaning with soap and water removes dirt, however, disinfecting kills germs on hard surfaces, providing additional protection. Since my students often sneeze and cough at their desks, this is a great way to stop the spread of colds and infections.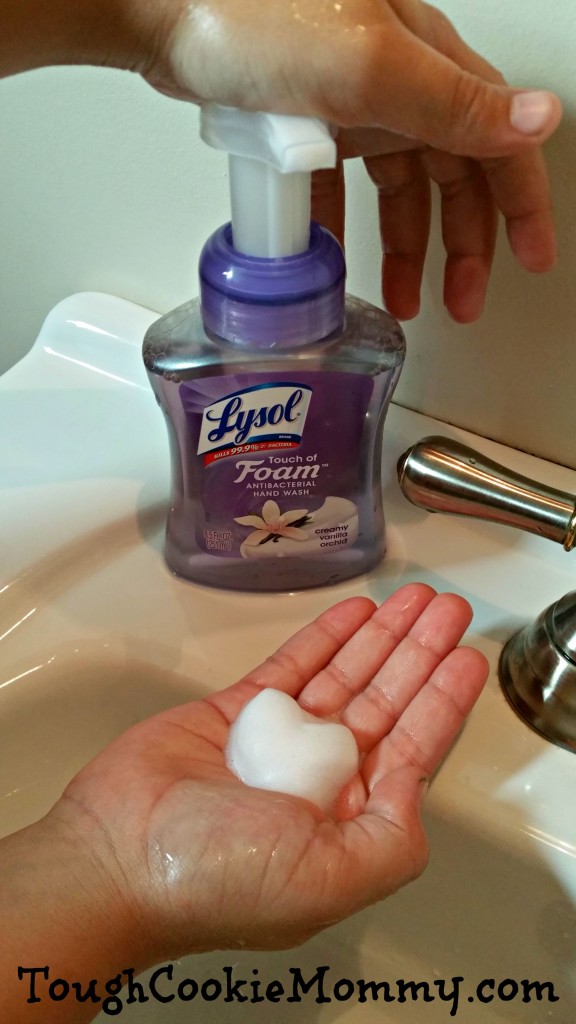 Although I cannot control how germs are contained in my sons' classrooms, I have taken steps to make sure that they both use nutrition, fitness and hygiene to have a healthier school year. Lysol® has teamed up once again with Football Legend and Healthy Habits Coach, Jerry Rice to share his unique Healthy Habits anecdotes and best practices to set children up for success and support parents as well as educators.
Here are their Healthy Habits for kids and students this school year:
Rest Up! Stick to a consistent sleep schedule. Children should be getting 8 – 10 hours of sleep each night to ensure they are well rested for a day of learning.
Make Time for Fitness! During the school year, kids are definitely running on a busy schedule, but that doesn't mean that you can skip out on regular exercise. Incorporate at least one small but easy physical activity into their daily routine. Some examples are doing chores around the house or choosing outdoor activities over video games.
The Twenty Second Rule – From the lunchroom to the playground children are always using their hands! Remind them to practice proper hand washing etiquette to help keep everyone healthy. Teach them to w­­ash their hands for a full twenty seconds by having them sing the "Happy Birthday Song" twice from beginning to end.
Did you know that Lysol recently won a Reader's Digest 'Most Trusted Brand' award in the cleaning category? Some of my favorite Lysol® products for instilling healthy habits in my kids and my students also include Lysol® To Go Disinfectant Spray and Lysol® Touch of Foam Antibacterial Hand Wash. They both smell great and kill 99.9% of germs.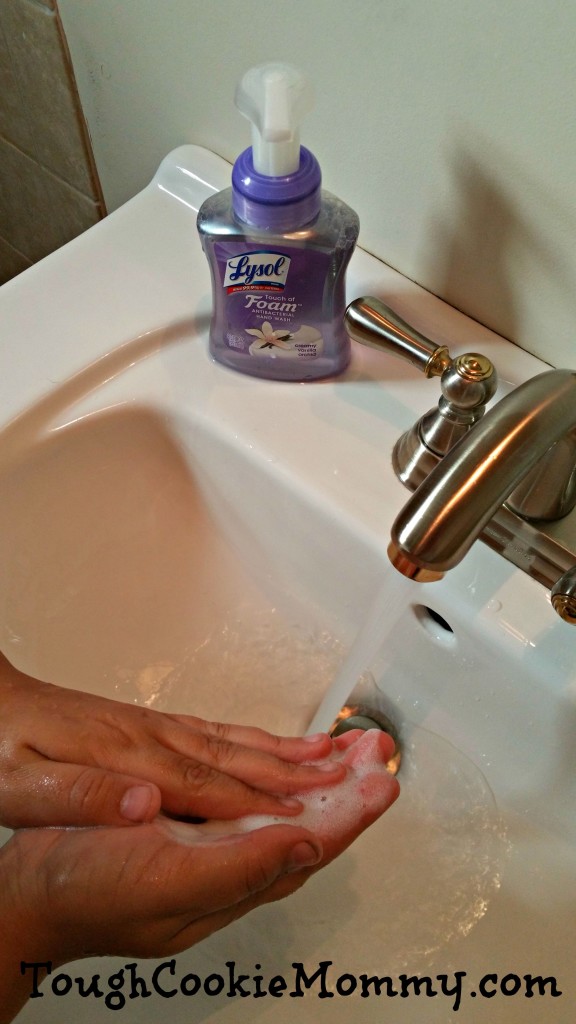 My boys especially love the foam hand wash because it is easy to dispense and cleans their hands with the antibacterial power of Lysol®. Of course, I love these products because they help to keep everyone healthy, inside and outside the classroom!
Let's Discuss: What are some of the ways that you are instilling healthy habits in your children this school year?
Disclosure: This is a sponsored campaign created in collaboration with KidzVuz for Lysol®. All opinions are 100% my own. I am disclosing this in accordance with the Federal Trade Commission's 16 CFR, Part 255 "Guides Concerning the Use of Endorsements and Testimonials in Advertising."
© 2015, Tough Cookie Mommy. All rights reserved.