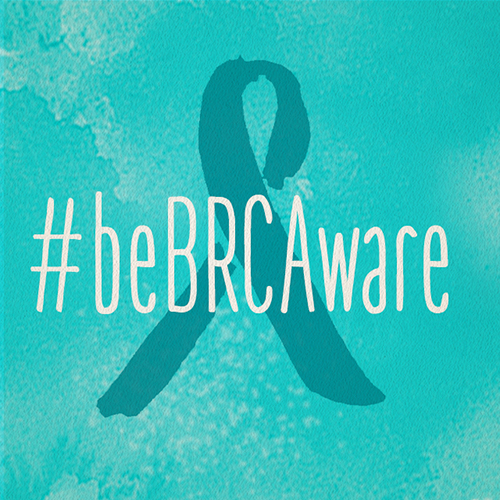 The American Cancer Society estimates that more than 21,000 new cases of ovarian cancer will be diagnosed in the Unites States in 2015, and that a woman's risk of developing ovarian cancer is 1 in 73. Those are sobering statistics and they highlight the importance of being your own best advocate when it comes to your health. BRCA status in ovarian cancer affects treatment outcomes, and there are treatment options available specifically for women with BRCA mutations.
This month, we are hoping to raise awareness about ovarian cancer by having conversations with our friends and family members about the importance of BRCA testing and to dispel the misperceptions around it. There are a number of myths floating around about BRCA testing, such as the misconception that only those with a family history of breast or ovarian cancer or who are diagnosed at a young age should be tested. But, family history and age are poor predictors of BRCA status in ovarian cancer patients, which is why it is so important for all women with ovarian cancer to be tested.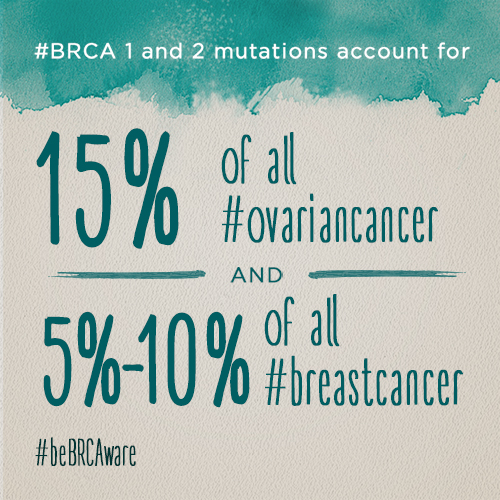 Unfortunately, I have friends and loved ones who have been affected by this disease and it was absolutely devastating to watch them go through it. For patients with advanced ovarian cancer who have had multiple lines of chemotherapy, the prognosis is poor and treatment options are progressively limited with each additional line of therapy. This is why it is important for women with ovarian cancer to receive genetic testing so that they can plan with their doctor an individual treatment plan that is optimized for their specific cancer.
Personalized, or precision, medicine tailors treatment to a patient's genetic profile, and with cancer it means doctors can target the specific mutations that they know drive a disease. With these advancements in medical science, it arms patients and doctors with an arsenal with which they can battle this horrible disease. As a Survivor myself of Leukemia, I cannot stress enough the importance of early detection and intervention.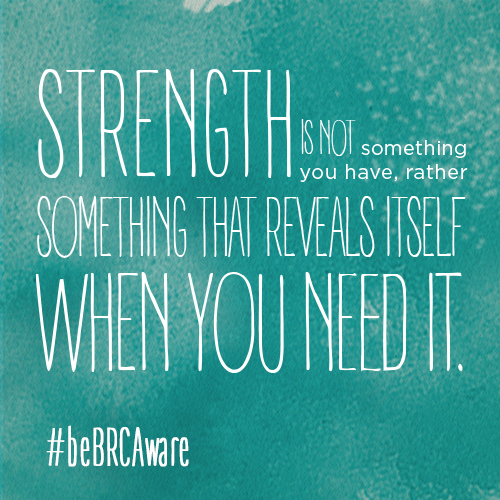 If you know a woman who has been diagnosed with or is at risk for developing ovarian cancer, support her by visiting MyOCjourney.com. Here you will find information about diagnosis, BRCA gene testing, treatment plans, and support networks that are crucial to these women now and can help inform them as to what they need to know about BRCA and ovarian cancer.
Let's Discuss: What are some of the ways that you think we can raise awareness for ovarian cancer during the month of September?
Disclosure: I received $150 from AstraZeneca, and any opinions expressed by me are honest and reflect my actual experience. This is a sponsored post for SheSpeaks/AstraZeneca. I am disclosing this in accordance with the Federal Trade Commission's 16 CFR, Part 255 "Guides Concerning the Use of Endorsements and Testimonials in Advertising."
© 2015, Tough Cookie Mommy. All rights reserved.