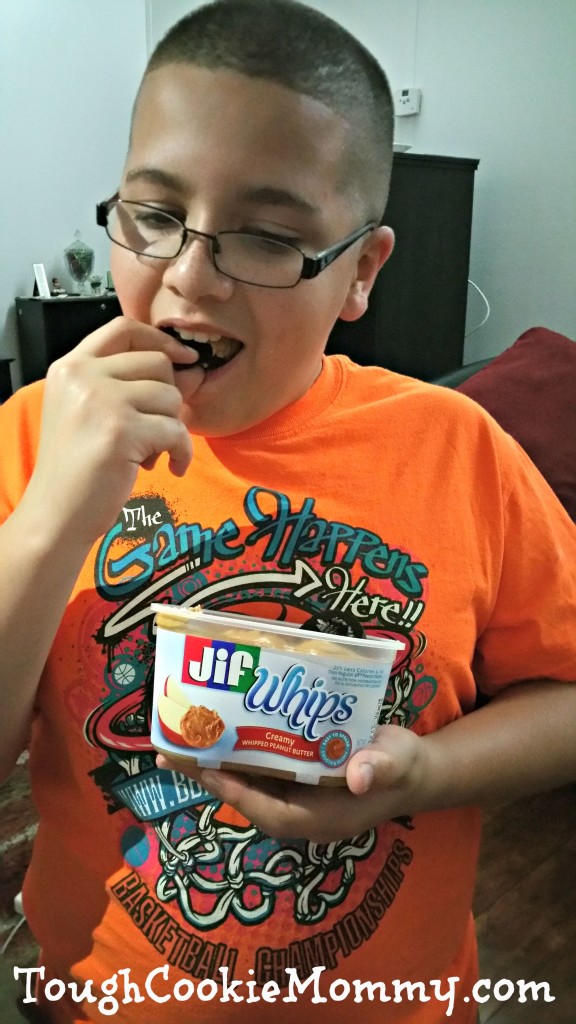 Recently, I shared with you all how our family headed to Walmart to shop for our after-school snack sampling adventure. We were inspired by Smucker's® to come up with some delicious snacks for our boys to take with them to enjoy while they wait for me to pick them up from school after I get out of work. Of course, their first choice for what types of snacks we could make was anything containing peanut butter and jelly. In our home, we love Smucker's® products.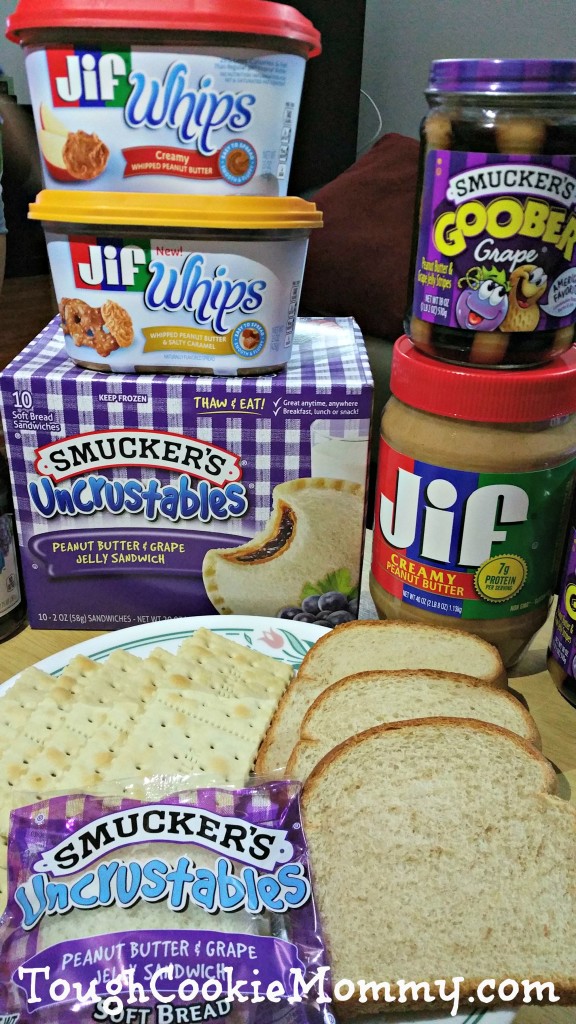 My boys had a great idea and told my husband and I that they wanted us to have a snack sampling adventure right at home where we make a variety of snacks and they taste them to choose their favorite. During our shopping trip to Walmart, we were able to pick up Smucker's® jelly and JIF peanut butter and Whips. We also purchased Uncrustables and Goober spread. Having such delicious foods made it easy to come up with simple snack ideas that a Working Mom like me can make quickly and easily.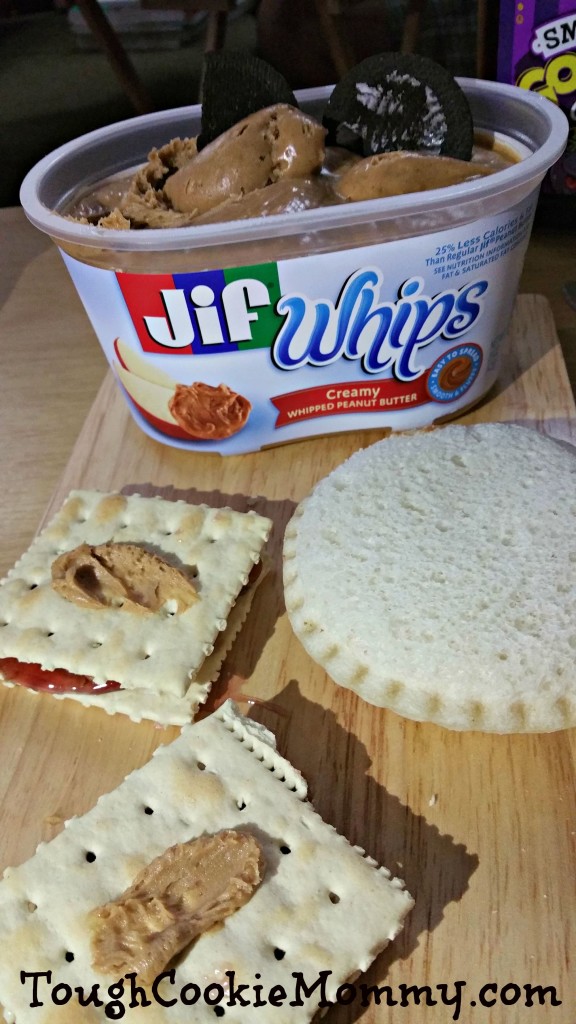 So we began our adventure by putting out all of the ingredients for our snacks including Honey Wheat bread, saltine crackers, chocolate cookies, Goober Spread, JIF Whips and grape jelly flavored Uncrustables. Nothing fancy, just good, wholesome snacks that any mom can make without much effort and that the kids will love and eat. Using these ingredients, we made Goober cracker sandwiches and dipped the chocolate cookies in the JIF Whips. I couldn't keep our boys from eating everything as I was making it because they just loved it!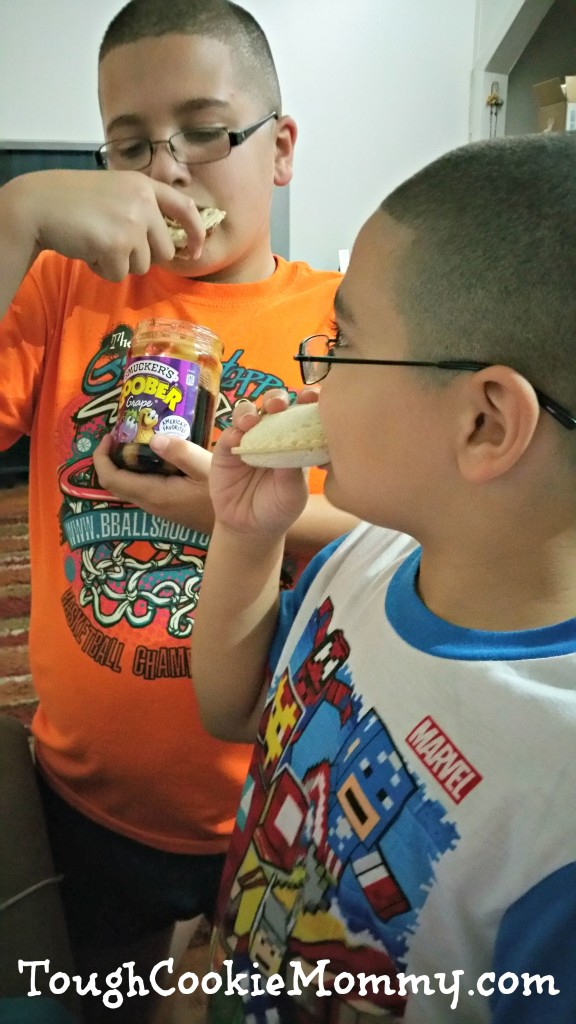 For tomorrow, the big winners were the Goober cracker sandwiches so our boys will be taking them to after-school along with a juice drink to enjoy as a snack. It's one less thing that I have to worry about as a mom because I know they will have something they like to eat at the end of the day.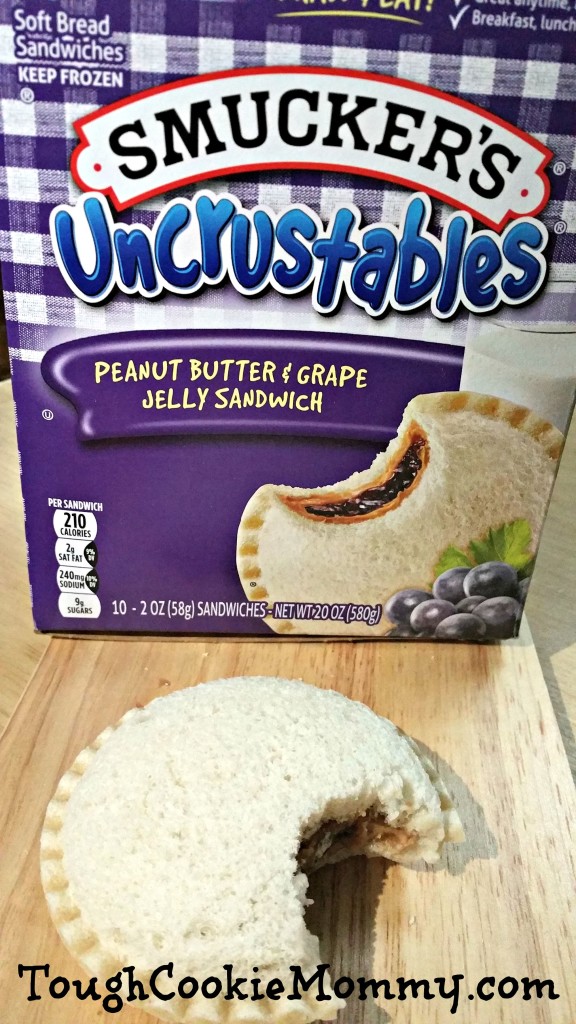 Make sure you visit Smucker's® for other delicious snack ideas. They are sure to be as big of a hit with your family as they were with mine!
Let's Discuss: What after-school snack would you make with Smucker's® products for your own children?
Disclosure: I wrote this post as part of my participation in a blog tour for Smucker's® and received compensation to thank me for taking the time to participate. However, all opinions expressed are my own. I am disclosing this in accordance with the Federal Trade Commission's 16 CFR, Part 255 "Guides Concerning the Use of Endorsements and Testimonials in Advertising."
© 2015, Tough Cookie Mommy. All rights reserved.