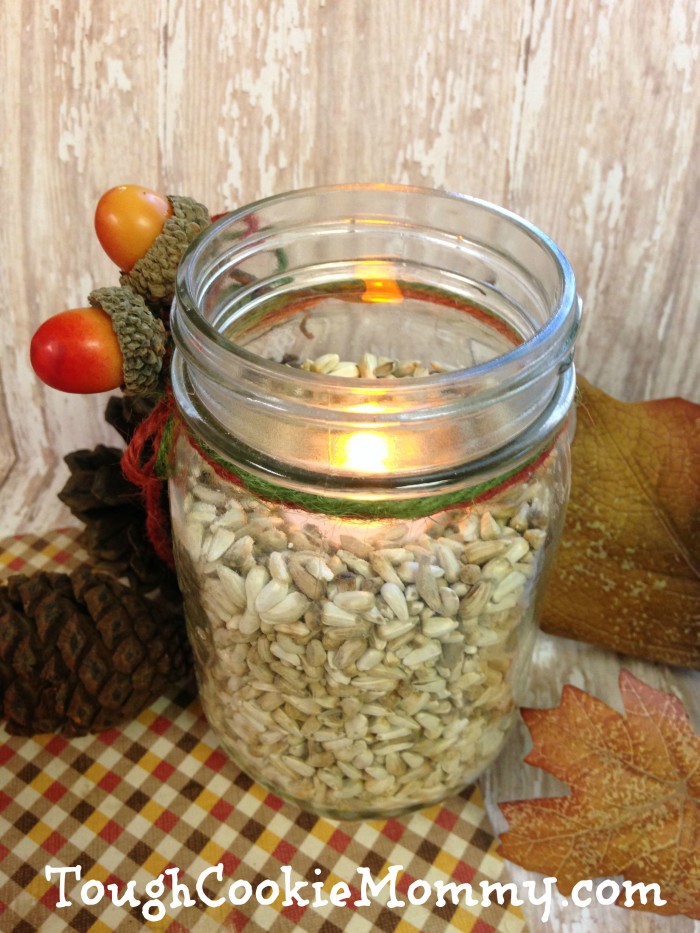 As Fall looms around the corner, and we can already see signs of leaves beginning to change all around us, we welcome the comforting foods and activities that we enjoy during this season. Many people enjoy the Fall immensely because it brings cooler weather and the trees and foliage are absolutely breathtaking during this time of the year.
This year, I am excited about completing some Do It Yourself projects that will bring our entire home into the spirit of the season. Little by little I hope to transform our home and get it ready for the holidays. This week, I would like to show you how make a Fall Safflower Seed Luminary. Stay tuned, as I will be posting other tutorials for how to make a variety of luminaries this season.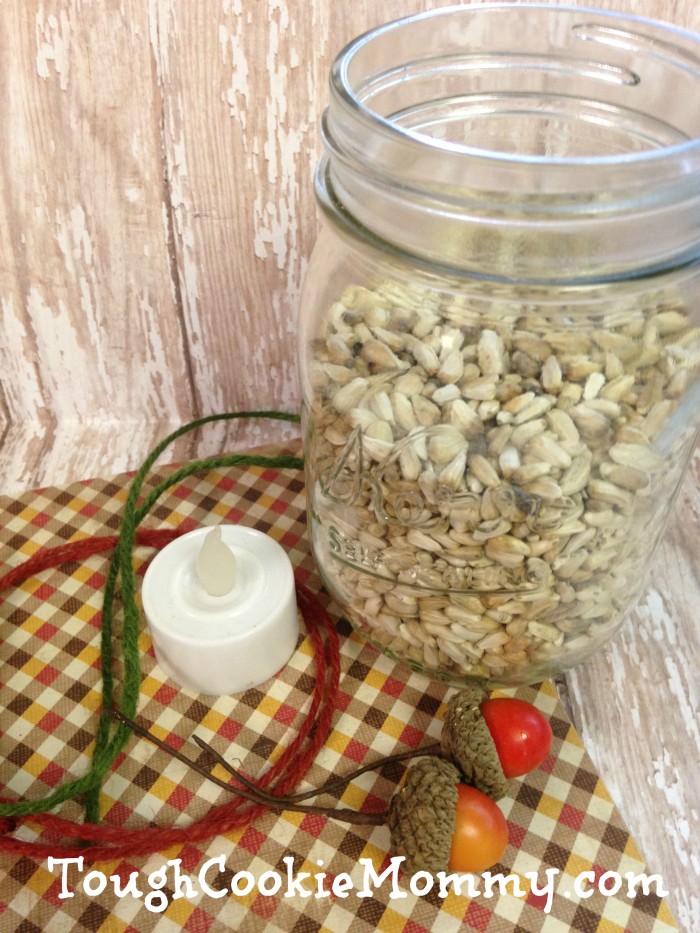 Fall Safflower Seed Luminary
Supplies needed:

Clear mason jar

Safflower seeds or birdseed/sunflower seeds

Green/orange yarn or ribbon

Fall embellishments like acorns, leaves

Scissors

Hot glue, glue gun

Battery operated votive


Directions:
1. Begin by filling your mason jar ¾ of the way full of seed. Insert the battery operated votive, which is safer for this project than a real votive.
2. Tie a length of both the orange and green yarn or ribbon around the mouth of the jar. Tie into a loose bow.
3. Add some fall embellishments such as silk leaves or faux acorns. Just use a dab of glue and press the accent piece to the yarn until secure.

To use your safflower seed luminary, simply turn on the candle and place it back into the seed for quick and easy ambiance.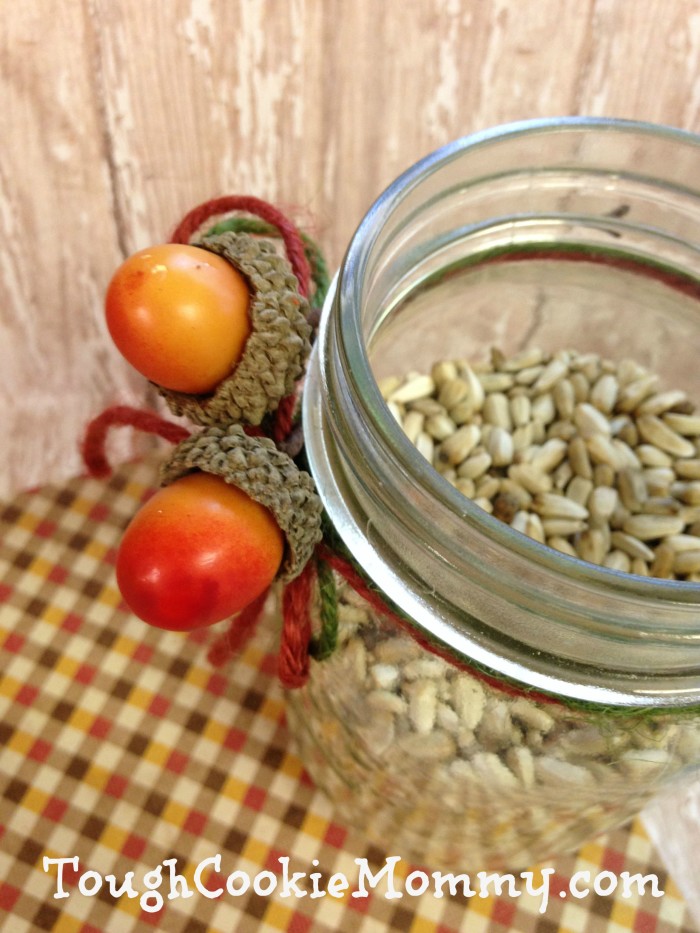 I hope that you enjoy making this luminary and that it brings comfort to your family and your home just as it has done for our home.
Let's Discuss: What are some of the changes that you make around your home when the seasons change from summer to fall?
© 2015, Tough Cookie Mommy. All rights reserved.