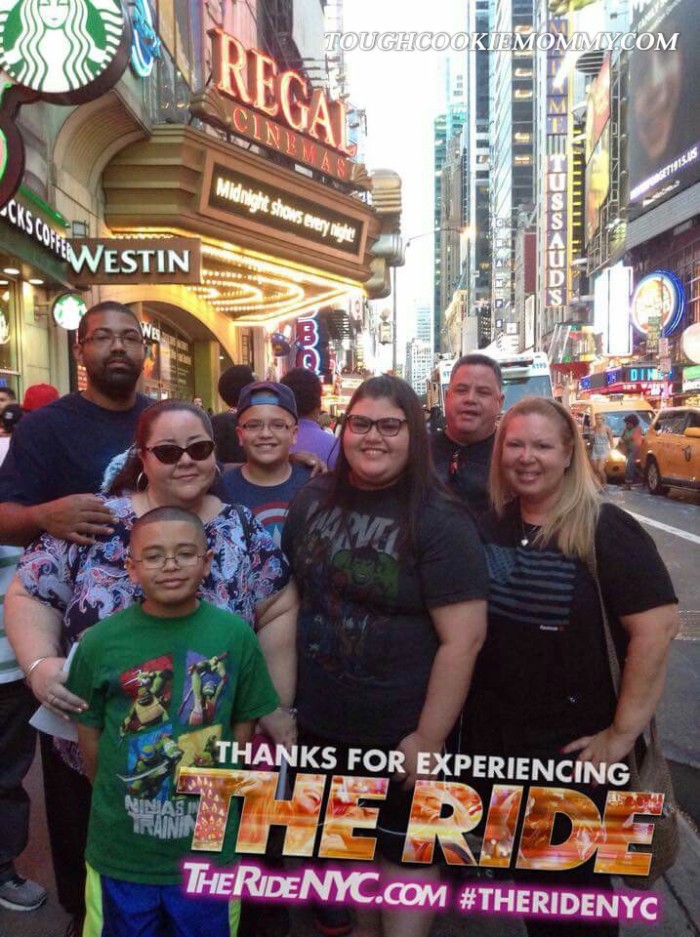 I have a confession to make, although I have lived in New York City most of my life, I have never really attempted to go sightseeing in Manhattan. This is because most New Yorkers will tell you that these are just tourist attractions and locals have no time to visit these attractions. Over the past couple of years, however, I have really enjoyed going to see iconic New York landmarks like the Statue of Liberty and Ellis Island.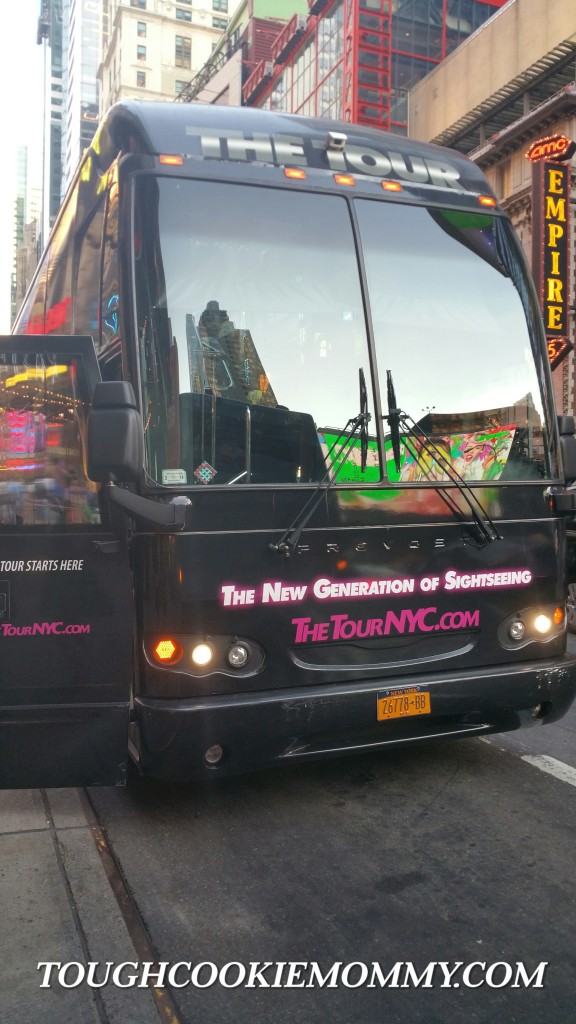 Last month, I attended a blogging conference in Chelsea Piers and one of the scheduled events was an excursion on The Ride NYC. Unfortunately, I was unable to take advantage of this opportunity because I had scheduled another event during the time slot that this experience was being offered. Once I saw the photos that fellow bloggers took on this ride, I immediately regretted not having participated in going.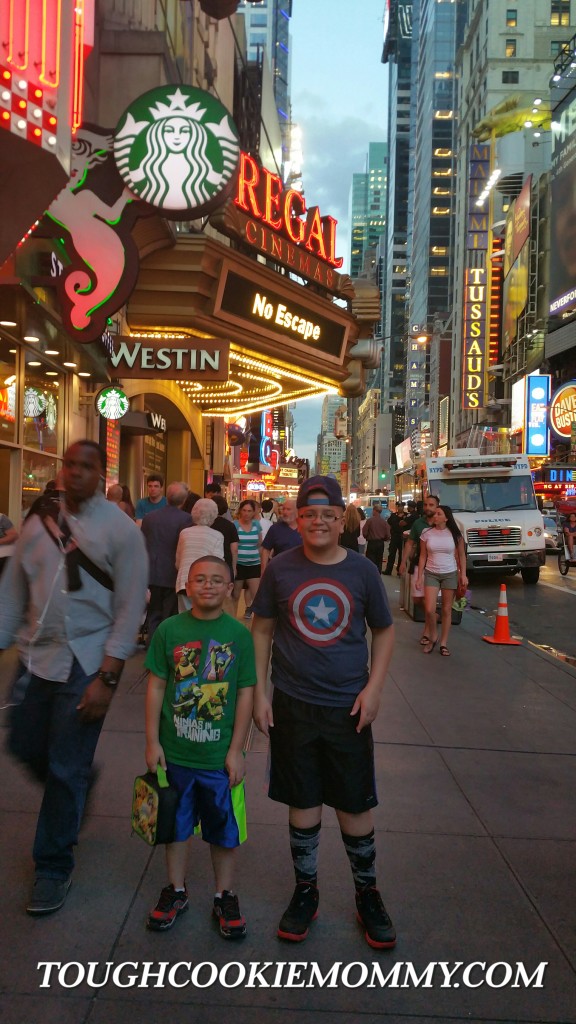 Fast forward to last week, my friend CouponMamacita was visiting from out of town and I was offered the opportunity to experience The Ride NYC with my family and I jumped at the chance. For those of you who are unfamiliar with THE RIDE, it is an attraction that uses New York City and its iconic landmarks as the backdrop for a theatrical event that blurs the boundary between tour and performance.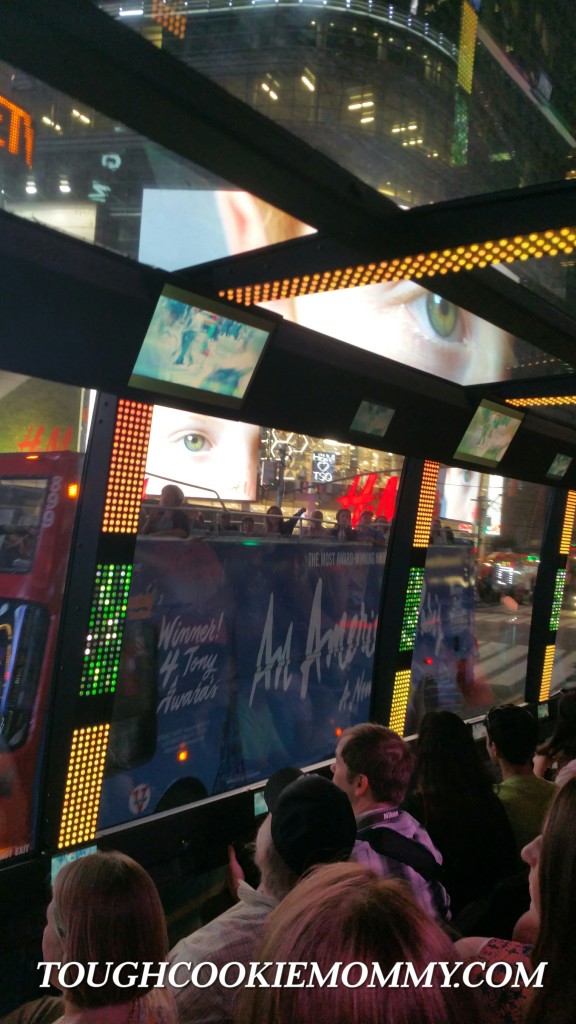 Its traveling theatres are designed with coliseum seating and floor-to-ceiling glass windows truly making the streets the stage. Immediately after departure, guests won't be able to tell where the New York City streets begin and the show ends! Additionally, its motor coaches come equipped with state-of-the-art audio/visual technology, including 40 plasma TV screens and over 3000 LED lights.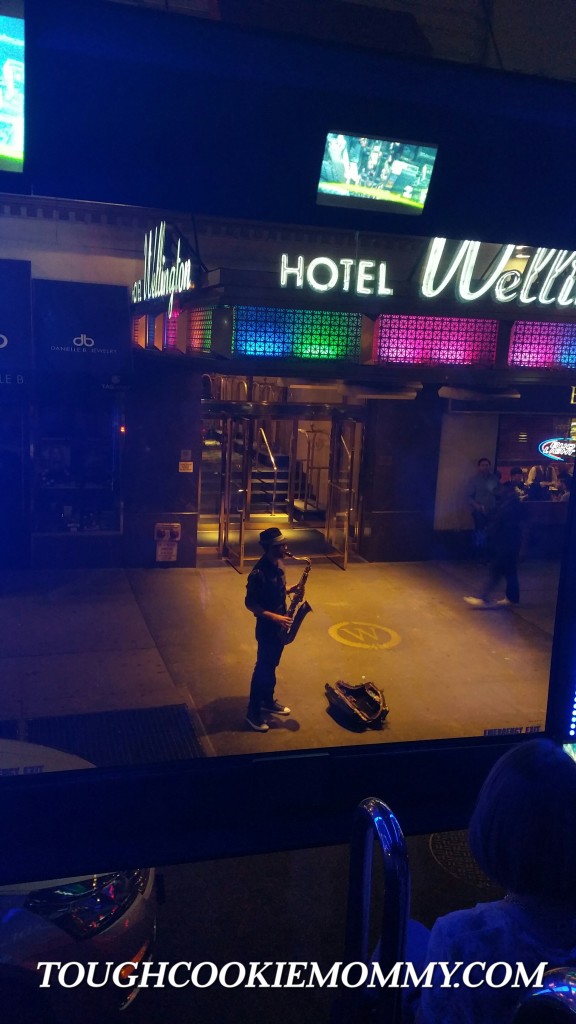 We all enjoyed interacting with the tour's hilarious hosts who were clearly trained in improvisation which made our experience unique depending on what was happening on the street that evening. The Ride is comprised of pop-up presentations along the 4.2-mile route through Midtown and Times Square by a talented ensemble of actors, singers, dancers, and instrumentalists.
Whether you are someone who is visiting the Big Apple from out of town or a seasoned "New Yawker" you will enjoy The Ride and be able to view the city through a new and entertaining lens!
For a limited time, take advantage of the following promotions to enjoy The Ride NYC with someone you love:
Enter RIDEBB at checkout at www.theridenyc.com for $20 off per ticket
Enter TOURBB at checkout at www.thetournyc.com for $10 off per ticket
Let's Discuss: Have you ever visited New York City? If so, what was your favorite part of your visit to the Big Apple? If not, what landmarks would you like to visit during your visit here?
GIVEAWAY:
Our Sponsor is giving away two tickets (ARV $150) to experience The Ride NYC to one reader of Tough Cookie Mommy!a Rafflecopter giveaway

Disclosure: I participated in this campaign on behalf of The Ride NYC. I received a promotional item as a thank you for participating and to facilitate this review. I am disclosing this in accordance with the Federal Trade Commission's 16 CFR, Part 255 "Guides Concerning the Use of Endorsements and Testimonials in Advertising."
© 2015, Tough Cookie Mommy. All rights reserved.