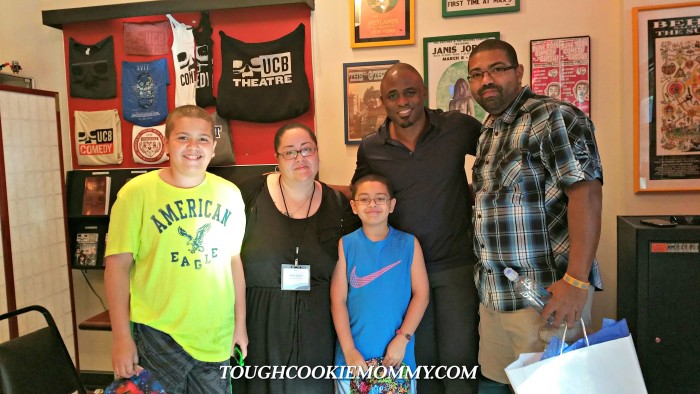 This past Tuesday, my family and I had the distinct pleasure of attending a live comedy show that was hosted by Charmin featuring comedian and improv artist, Wayne Brady in New York City. Aside from the fact that my husband has always been a fan of Mr. Brady, I was very excited to be a part of an event that was supporting such a great cause. The "Keep It Clean" Comedy Show aimed to clean up potty humor so it could be enjoyed by people of all ages.
You see, for each tweet received throughout the month of September, using the hashtag #PottyHumor, Charmin will be donating $1 to Ronald McDonald House Charities® (RMHC), up to $10,000. As a Leukemia Survivor, I can't think of a better way for Charmin to give back in such a generous way. RMHC provides stability and vital resources to families so they can get, and keep, their children healthy and happy through programs like Ronald McDonald House, Ronald McDonald Family Room and Ronald McDonald Care Mobile that enable family-centered care.
The event was hosted by Wayne Brady and featured eight high school students and aspiring comedians between the ages of 14-18. Ultimately, they were judged on their ability to successfully deliver bathroom humor and innuendos without involving inappropriate or explicit content. When asked what made him want to participate in this initiative, Brady stated that he loves making people smile and considers RMHC to be a charity that is close to his heart.
My family and I really enjoyed being part of a live audience that got to see these talented young people each deliver five minutes of their best clean potty humor routines. A grand prize of $5,000.00 was awarded to Heaven, Cristal and their school's theater department to help further their comedic educations. Photos and videos from the event can be found across Charmin's Facebook and Twitter pages.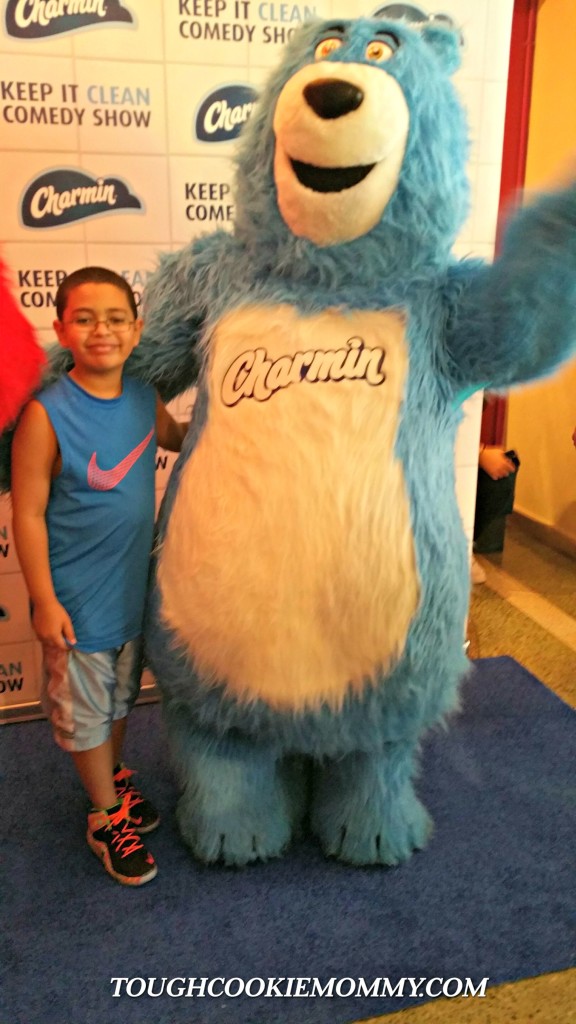 To learn more about Charmin Ultra Strong's washcloth-like texture that delivers a clean you will notice with the softness you expect from Charmin, please visit Charmin.com. After all, everyone should be able to "enjoy the go," right?
Let's Discuss: What are some examples of #PottyHumor that you think are safe to say in front of people of all ages, including kids?
Disclosure: This sponsored post is part of a blogging campaign in collaboration with Charmin. As a Charmin Influencer, I received a promotional item as a thank you for participating. I am disclosing this in accordance with the Federal Trade Commission's 16 CFR, Part 255 "Guides Concerning the Use of Endorsements and Testimonials in Advertising."
© 2015, Tough Cookie Mommy. All rights reserved.