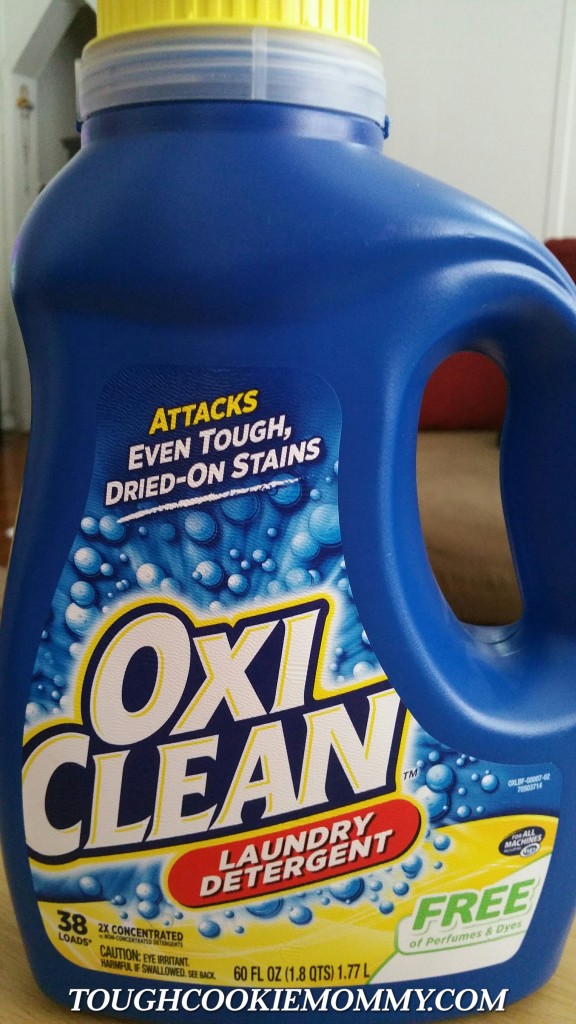 To say that I am a busy mom is an understatement. As I like to explain when people ask, I'm literally going all the time between having a career as a full-time educator, publishing a successful blog, and raising children in New York City. Most days, I am lucky to fit in some "Me" time just to take a shower so I often do get backed up when it comes to doing laundry.
It is especially frustrating when I have trouble getting stains out of clothes because I just don't have a lot of time in my schedule to spend scrubbing them out of our dirty laundry. For a long time, I have been on the lookout for a laundry detergent that removes a wide-range of stubborn, dried-on stains the first time around to maximize on the limited time that I have to do laundry.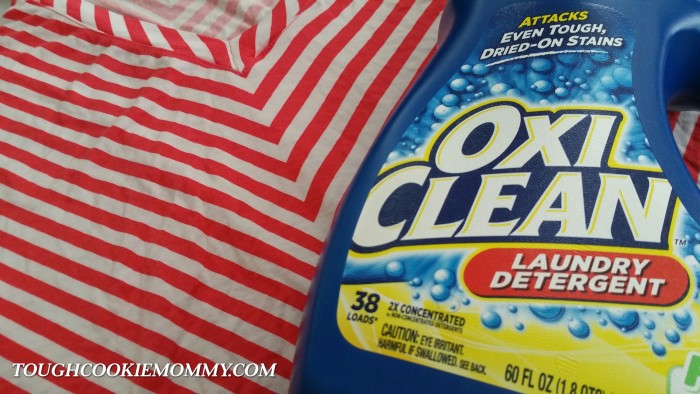 OxiClean™ Laundry detergent truly has been the answer to my Working Mom prayers! It saves me lots of time because it tackles stains in just one wash and does not contain any additives that I have to worry about coming in contact with my family's skin. Imagine having an all-in-one solution to all of your laundry* nightmares that also gives you lasting freshness! It also helps save you time since it can help you get out tough, dried-on stains the first time.
Here are some time-saving tricks that I have picked up along the way to tackle tough laundry stains thanks to the power of OxiClean™ Laundry detergent:
• On weeknights I like to add a dose of OxiClean™ Laundry detergent directly onto tough stains to pretreat them before adding them directly to the wash. This spares me from having to waste time scrubbing out stains before doing each load.*
• I use warm wash water and OxiClean™ for better stain-fighting results in each and every load. I've noticed that our clothes come out cleaner and brighter than our previous detergent when I do this.
• My favorite thing to do is to let pretreated stains on clothing sit for at least 30 minutes before throwing them into the wash to let OxiClean™ do its stain-fighting job! No more waiting hours or overnight for tough stains to lift! I just don't have the time in my busy schedule to wait for stains to decide it is their time to go!
For me, seeing stubborn stains literally disappear right before my eyes due to the fact that they lifted without much effort from me at all. In the past, I have had to sit there for hours scrubbing away at tough stains. This benefit has left me speechless. I have to admit that I almost cried when I realized that I could get all of our laundry clean in such a short amount of time. The possibilities for what I could do with this extra time are endless! I can tell you that taking a soothing bubble bath might possibly be in my near future after all…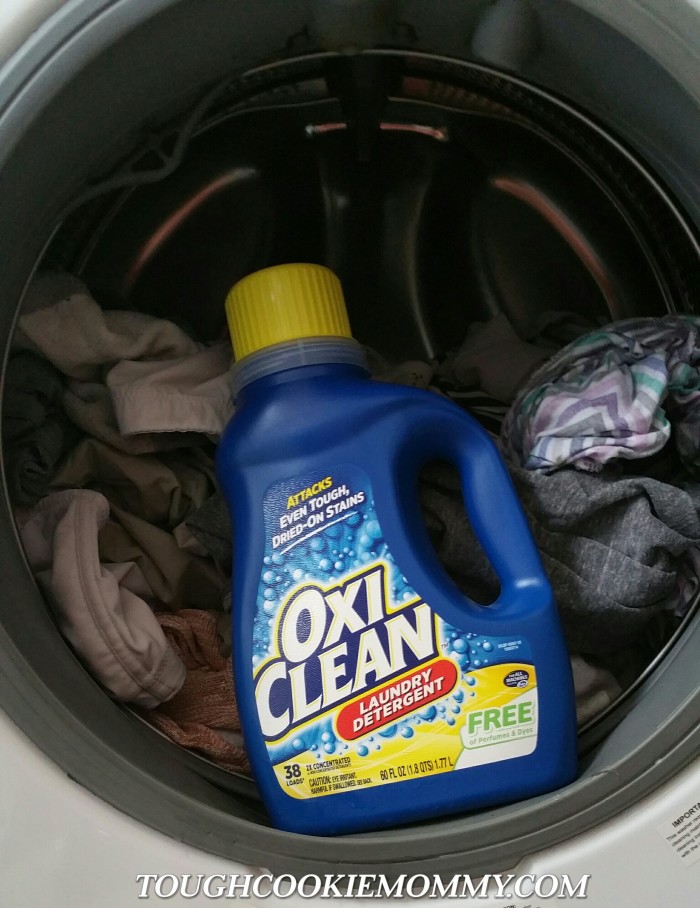 Make sure you connect with OxiClean™ on Facebook to learn more quick tips for getting out the toughest stains. OxiClean™ has taken the drudgery out of doing laundry for me! OxiClean™ safely removes your toughest stains time after time, from sports uniforms to school clothes, from upholstery to carpets, and from grout to outdoor furniture.
*Please follow manufacturer directions for your garments. For best results, pretreat stains with laundry detergent, wait 5-10 minutes and then wash.
Let's Discuss: What are some of your laundry tips for getting out stubborn stains?
Disclosure: This post was sponsored by OxiClean™ through their partnership with POPSUGAR Select. While I was compensated to write a post about OxiClean™ Laundry, all opinions are my own.
© 2015, Tough Cookie Mommy. All rights reserved.