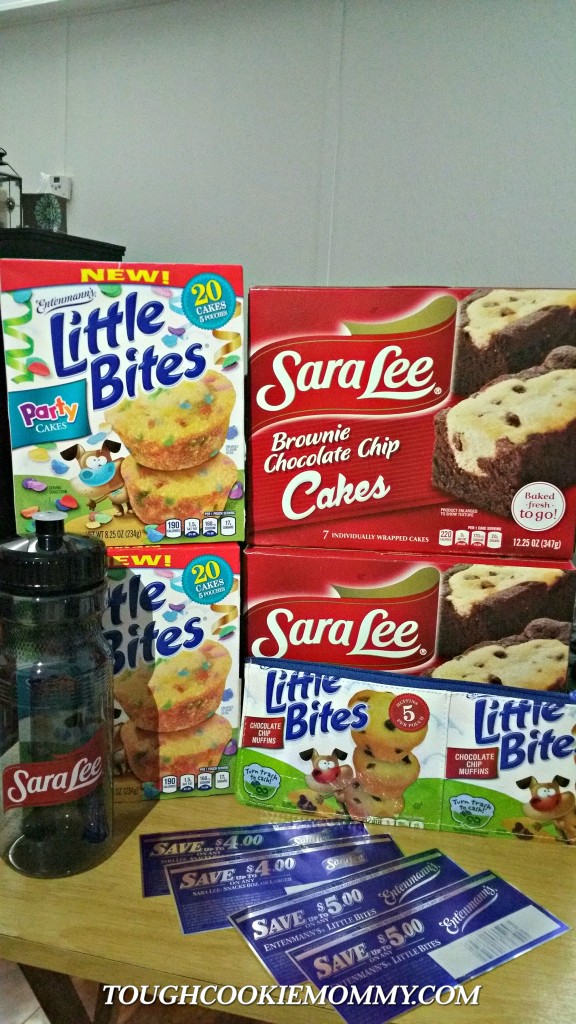 The time for a new school year is right around the corner! Back to school season has taken on a new delicious spin with Sara Lee® Snacks and Entenmann's Little Bites® baked snacks. They can help remove the chaos from the mornings and get the family back into routine with the ABC's of Back To School campaign.
Kathleen Robbins, head baker at Sara Lee Snacks, Entenmann's Little Bites and a full time Working Mom, knows exactly what us moms are going through. Her family gets through the mornings with some tips and DIY homework helpers, the fun Little Bites Party Cakes Caterpillars and exciting Sara Lee Brownie Chocolate Chip Snack Kabobs! These are her secret weapons in her arsenal for getting everyone out on time to start their day.
Additionally, both Sara Lee Snacks and Entenmann's Little Bites have created a five-day planner that will make those on-the-go mornings a breeze. "The Lunch Box #KidzStyle" five- day snack planner was designed so kids can choose which snacks they want in their lunch box for the week, encouraging well balanced meals and some fun treats! It also lets mom and dad plan ahead when grocery shopping and getting ready for the morning madness. Giving the kids the responsibility of choosing from a variety of options makes their lunchtime more fun and parents' mornings a little easier!
Sara Lee is delivering a new way to snack with fresh baked, individually wrapped snack cakes, perfect for the lunch box. Now you can take along the quality and heritage of the Sara Lee brand wherever you go with Brownie Chocolate Chip Cakes. The Sara Lee Brownie Chocolate Chip Cakes are filled with a double batter mix of brownies and the classic favorite chocolate chips.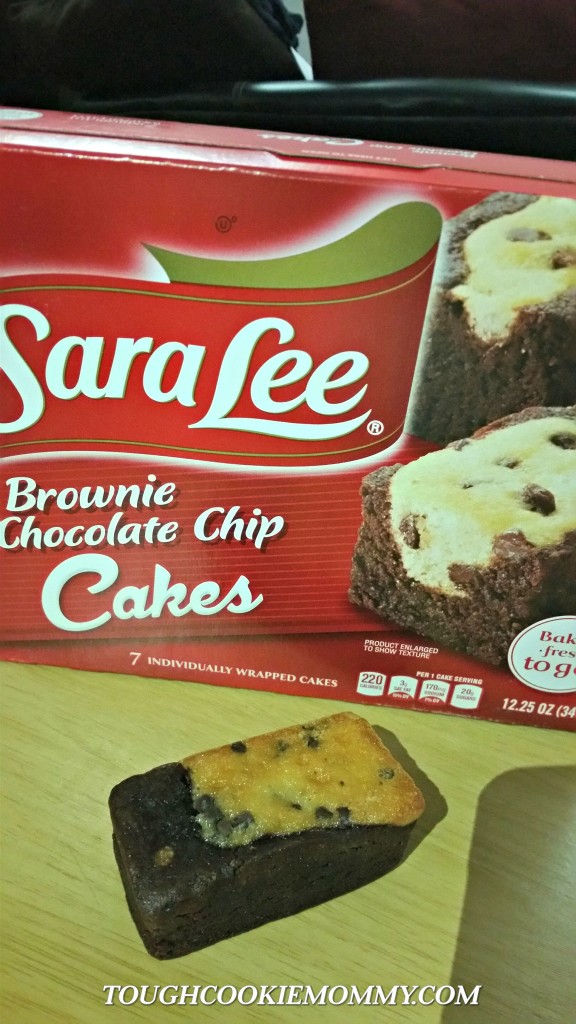 Entenmann's Little Bites have also been making people smile for the last 15 years. These pre-portioned bite sized muffins and brownies are perfect for a lunchtime snack. NEW Little Bites Party Cakes bring the party wherever they go. These golden mini cakes are chock full of rainbow sprinkles, and the perfect delicious fun treat.
Where there are Little Bites Party Cakes, there's always a party! Little Bites is also hosting a " Life of the Lunchbox" sweepstakes from August 1st through September 25th on the Little Bites Facebook Page. Make sure you head over there the enter and like their page to learn more about their delicious snacks!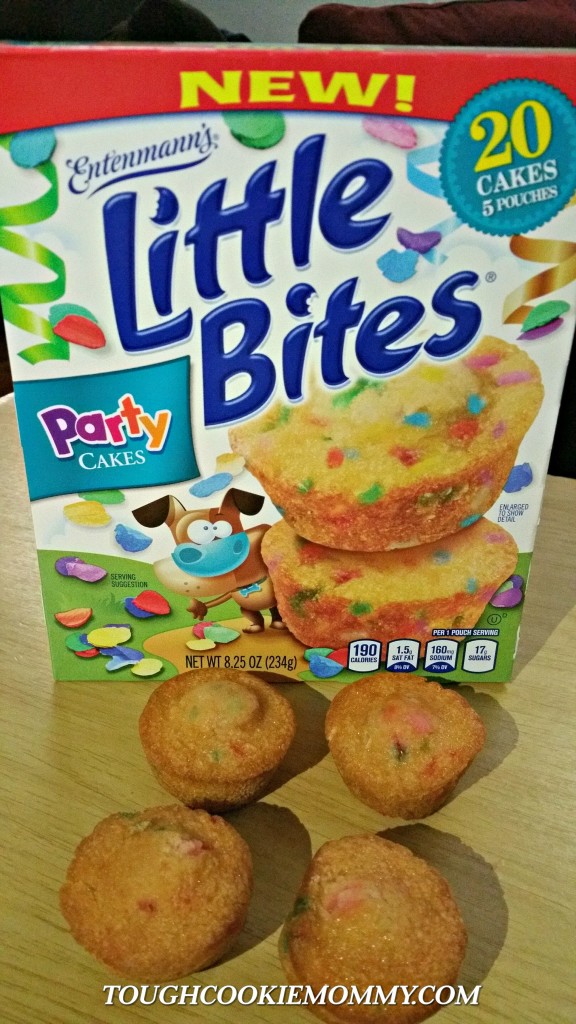 Let's Discuss: What are some of the changes that take place in your home when it is Back To School?
GIVEAWAY:
Our Sponsor is giving away a Sara Lee and Entenmann's Back To School Prize Pack containing two boxes of Sara Lee Brownie Chocolate Chip Cakes, two boxes of Little Bites Party Cakes, three Sara Lee Snacks coupons valued at $4 each, three Entenmann's Little Bites coupons valued at $5 each, one Sara Lee Snacks water bottle valued at $5 and one up cycled Little Bites pencil case valued at $10.a Rafflecopter giveaway

Disclosure: I participated in this campaign on behalf of Sara Lee Snacks and Entenmann's. I received a promotional item as a thank you for participating and to facilitate this review. I am disclosing this in accordance with the Federal Trade Commission's 16 CFR, Part 255 "Guides Concerning the Use of Endorsements and Testimonials in Advertising."
© 2015, Tough Cookie Mommy. All rights reserved.