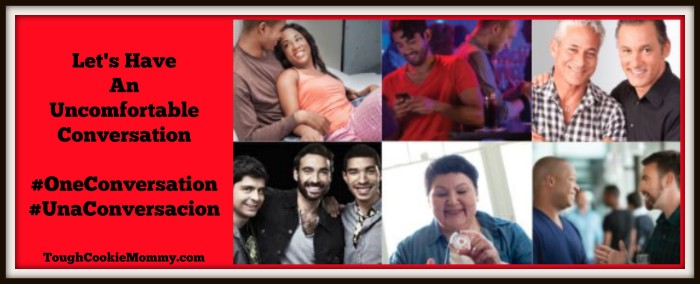 This is not the first time that I am going to broach a sensitive subject on this blog and it certainly won't be the last. If talking about something that makes us all uncomfortable can help to save your life, or the life of one of your loved ones, I will not hesitate to bring it up here.
If we keep putting off having these difficult conversations, the CDC estimates that 1 in 36 Latino men and 1 in 106 Latina women will be diagnosed with HIV in their lifetime. Those grim statistics are simply unacceptable during these modern times when information is so easily and quickly disseminated.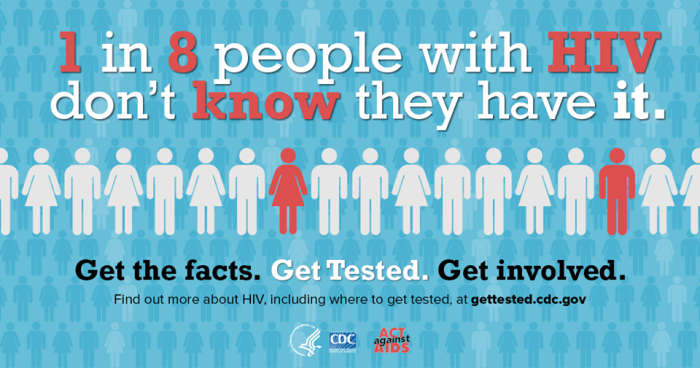 The problem is that we still consider it taboo to talk about sex, sexual health and HIV and, unfortunately, this is especially true in the Latino community. Studies have shown rising HIV infections among youth between the ages of 13-24. Youth between the ages of 13-24 now account for 26% of all new HIV infections in the United States and 50% of them don't know they have it.
There are many reasons why a disproportionate amount of Latinos are being affected by HIV and AIDS more than any other ethnic group. A lot of it has to do with the preconceived roles having to do with gender and sexuality that Latinos are taught from an early age. I can still remember Mami putting on Spanish music every Sunday and getting my sister and I up to help her clean the house. Of course, we would always ask why my brother didn't have to help clean, to which Mami replied, "He's a boy, boys don't have to do housework."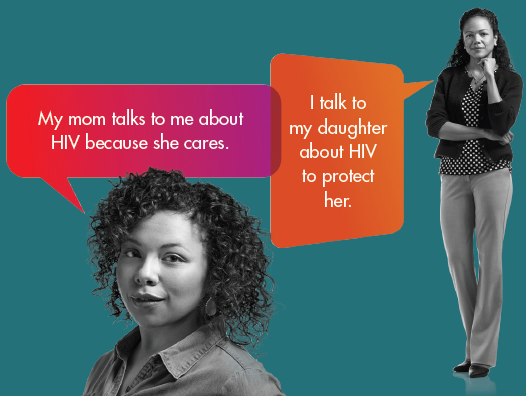 This notion that men in the Latino community are supposed to be virile and macho while women are supposed to be pure and domesticated is a huge part of the reason why we are not having enough conversations about the importance of not having unprotected sex. As a middle school educator I cannot stress enough the importance of having these conversations because anyone can get HIV regardless of their age, gender, or sexual orientation.
Our own family has been impacted by HIV on my husband's side and my side. We started the conversation when our cousins became HIV positive and we realized that, we couldn't live in denial about this issue any longer. Talking about HIV is not easy but every conversation we have about HIV can help reduce stigma and misconceptions surrounding it. Together, all of our conversations can help protect the health of our community and reduce the spread of HIV among Hispanics/Latinos.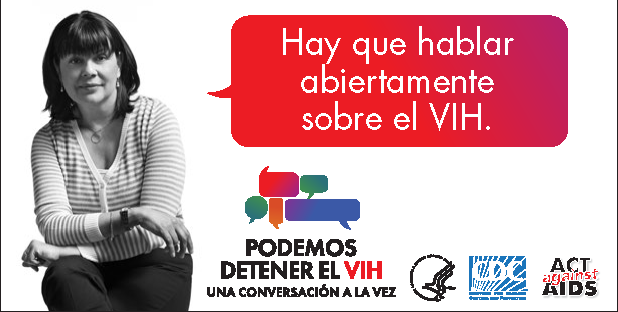 One Conversation at a Time is a call to action for the Latino community to talk openly about HIV and AIDS, to increase awareness, and decrease HIV-associated stigma and shame, which may prevent people from talking about HIV and AIDS
. The campaign was developed as part of CDC's national effort to raise awareness about HIV and reduce new HIV infections among Hispanics/Latinos in the United States
.
We all have a role to play. We can stop HIV one conversation at a time. Together, all of our conversations can help protect the health of our community and reduce the spread of HIV. Join us in stopping HIV One Conversation at a Time.
Get the facts and tips at www.cdc.gov/OneConversation and keep the conversation going on Twitter and Facebook using the hashtag #OneConversation or #UnaConversación.
Let's Discuss-How do plan on having these important conversations with your own children?
Disclosure: This sponsored post is made possible by support from the We Can Stop HIV One Conversation at a Time campaign. All opinions are my own. I only recommend products or services I use personally and I believe will be "family friendly." I am disclosing this in accordance with the Federal Trade Commission's 16 CFR, Part 255 "Guides Concerning the Use of Endorsements and Testimonials in Advertising.
© 2015, Tough Cookie Mommy. All rights reserved.