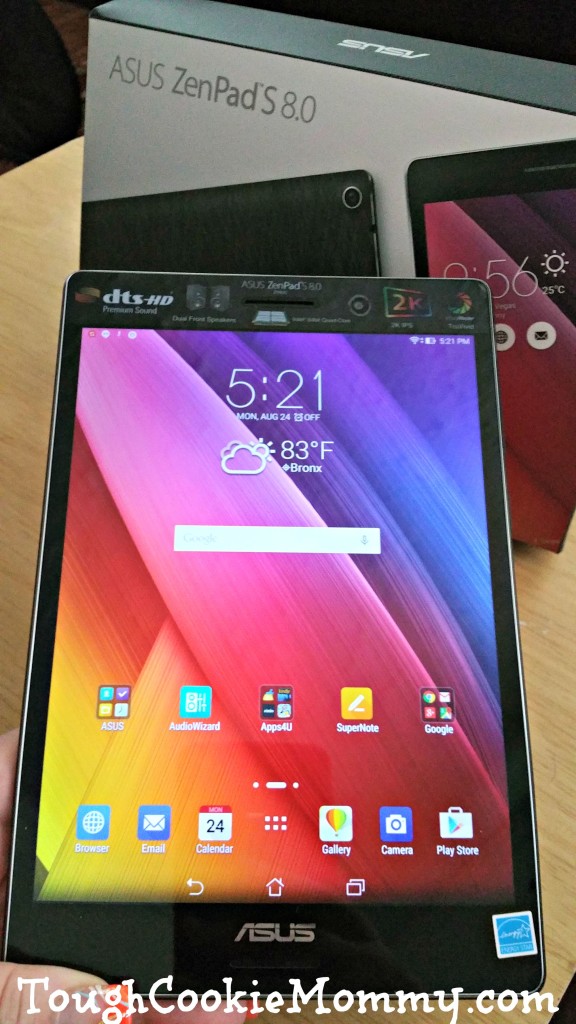 When I found out that I would have the opportunity to check out the ASUS ZenPad S 8.0, I was thrilled because I own other ASUS tablets and I have come to expect a more advanced tablet experience from them above other tablets.
My first desktop computer came equipped with an ASUS operating system and, I knew right then and there over a decade ago, that they had superior technology. Not to mention that every new ASUS tablet is even better than the last when it comes to design, technology and audio features.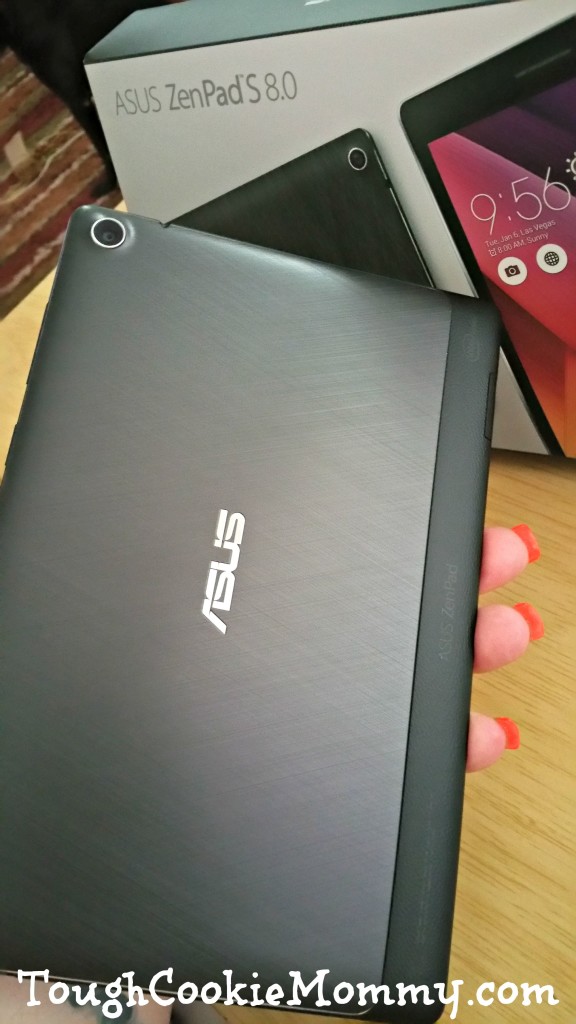 The ASUS ZenPad S 8.0 certainly lived up to my expectations! Let me begin by saying that it is an absolutely beautiful tablet. It has a simple, clean look that gives it a universal appeal while being very stylish at the same time. Its elements are inspired by the Zen design philosophy of balancing beauty and strength.
ASUS ZenPad S 8.0 is an 8-inch tablet that is only 6.6mm thin, weighs just 298g, and has a 74% screen-to-body ratio — an incredible engineering achievement made possible by reducing the bezel width to the bare minimum.
It's one of the things that adds to its luxurious design, the fact that it is streamlines and sleek instead of bulky and cumbersome. The screen looks extremely clear and vibrant containing full custom mode where you can adjust the hue, saturation, and temperature to your specifications. It's really a very nice tablet display.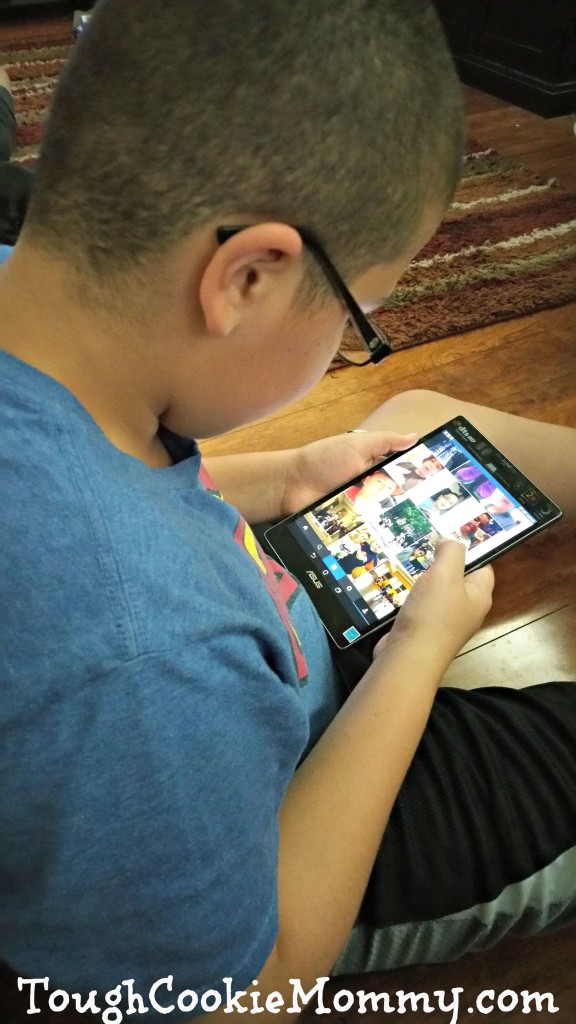 I was also pleasantly surprised that it boasts two front facing speakers which make it the perfect tablet for playing video games or listening to music. Even with the volume raised, it sounds crisp and clear. My Tween loved this because he enjoyed listening to his favorite tunes loudly, which is one of his favorite things to do while he is cleaning his room.
ASUS ZenPad S 8.0 is powered by a 64-bit Intel Atom Z3580* processor and has 4GB RAM, so you can enjoy fast web surfing, smooth video playback, great gaming experiences, and multi-tasking that doesn't leave you waiting. As you can see, it truly is the perfect tablet for every member of your family and their unique needs when it comes to technology. Enjoy its luxury on your own terms!
Let's Discuss: What are some of the activities that you enjoy using your tablet for and what do you love about the ASUS ZenPad S 8.0?
GIVEAWAY:
Our Sponsor is giving away an ASUS ZenPad S 8.0 (ARV $199) to one reader of Tough Cookie Mommy!a Rafflecopter giveaway
Disclosure: I participated in this campaign on behalf of ASUS. I received a promotional item as a thank you for participating and to facilitate this review. I am disclosing this in accordance with the Federal Trade Commission's 16 CFR, Part 255 "Guides Concerning the Use of Endorsements and Testimonials in Advertising."
© 2015, Tough Cookie Mommy. All rights reserved.