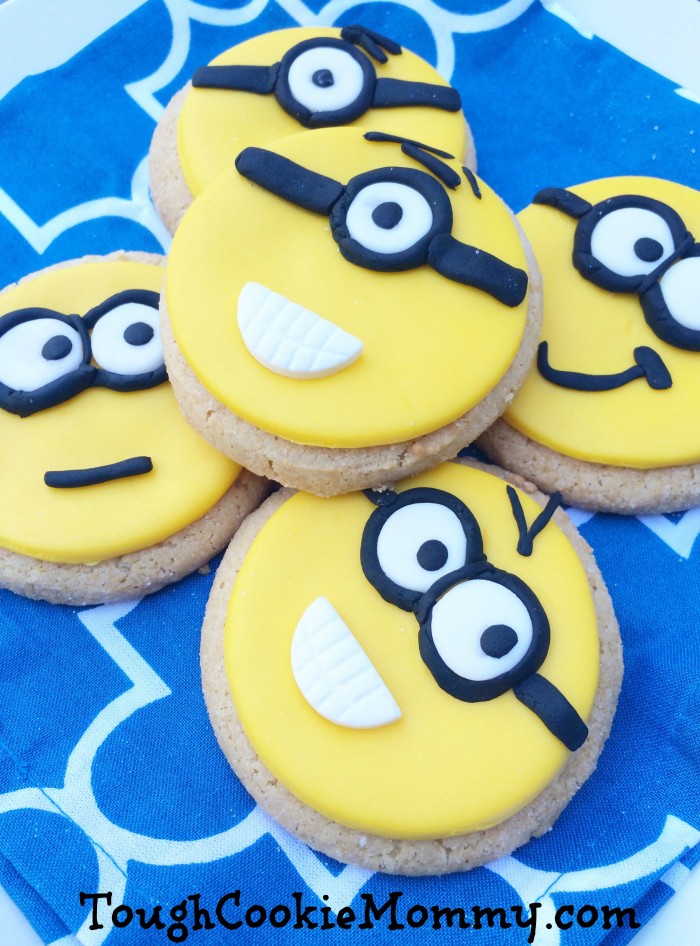 We first met the Minions when we watched the debut of Despicable Me a few years ago. They were the servants of the villain Gru and their loyalty and dedication to him never faltered. This summer, we learn about their origins and the backstory about how they came to be the sidekicks of such an infamous super villain in the new Minions movie.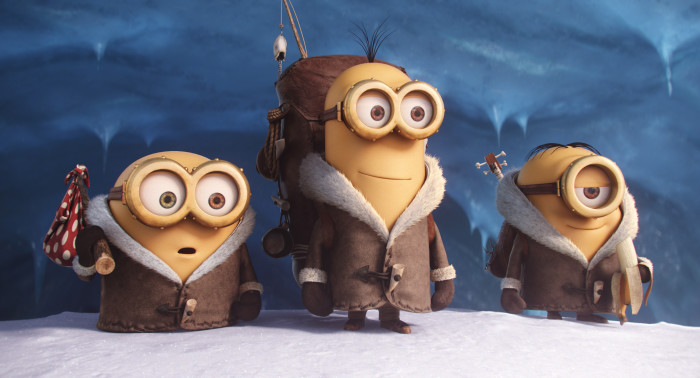 Narrated by Geoffrey Rush, we learn how the Minions evolved over the centuries throughout their quest for new evil masters to serve. Along the way, they encounter notable historical figures and find themselves in comical situations that we have come to expect from them since we met them years ago.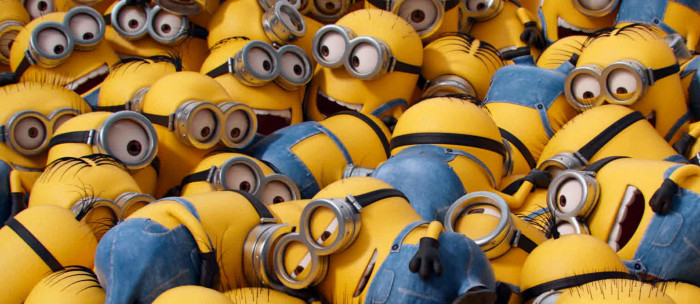 As a result of their new movie, adorable Minions-inspired DIY crafts and recipes have begun to pop up all over the place. My contribution to the new Minions craze are these delicious Minions Sugar Cookies. They are the perfect snack for enjoying after school or for serving at your child's next birthday party.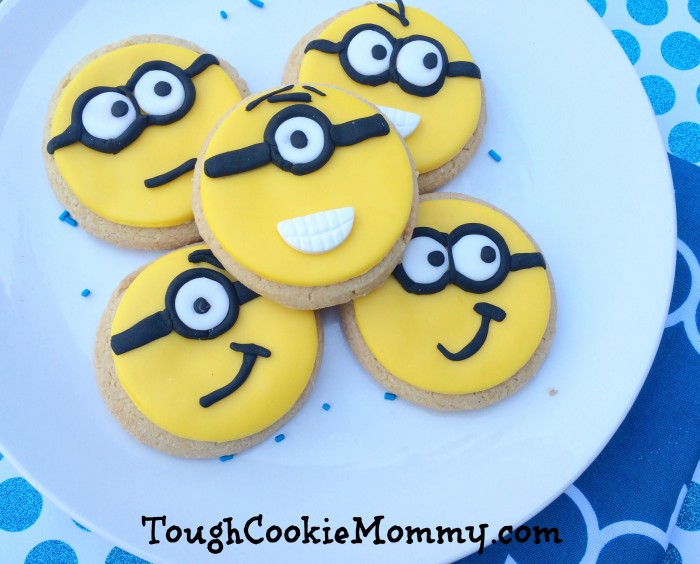 Easy minion sugar cookie decorating-
You will need-
Your freshly baked sugar cookies (or save a step, most grocery stores carry pre-baked)
Yellow, black, white fondant
Candy smiles (available at your local craft store)
Rolling pin
Parchment paper
Canning lid (or round cookie cutter)
2 metal frosting tips (to use as circle cookie cutter)
Knife
New clean paint brush
Small cup of water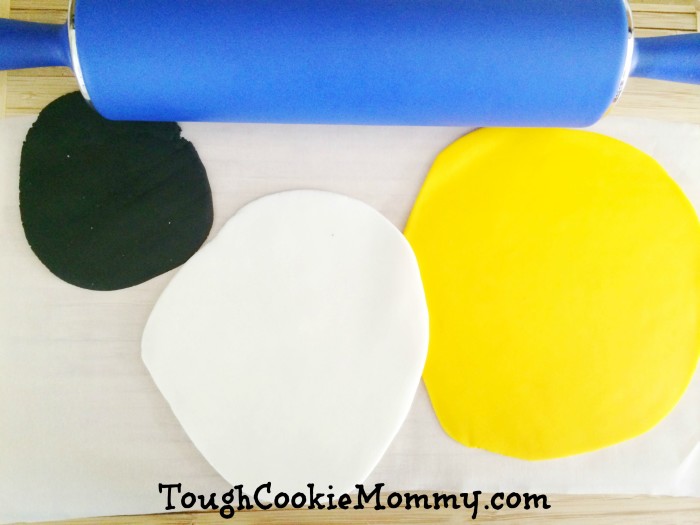 Directions-
1. Roll your package of yellow fondant into a ball, then roll flat
2. Roll about 1/4 of your black fondant package (size of a golf ball) into a ball, then roll flat, and set aside
3. Roll about 1/8 of your white fondant package (size of a ping pong ball) into a ball, then roll flat, and set aside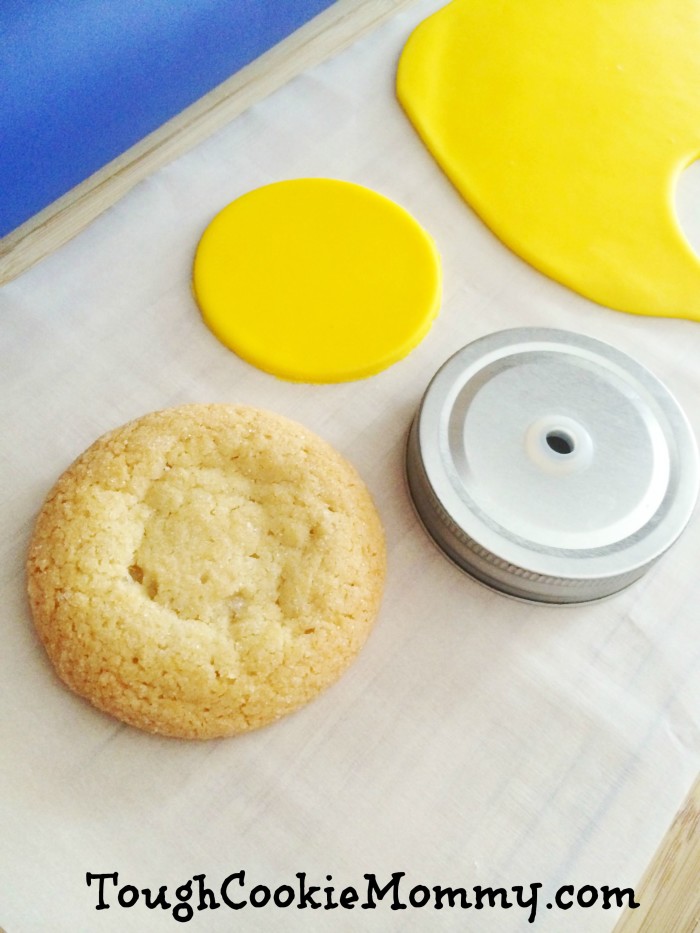 4. Use your canning lid as a cookie cutter on your yellow fondant to make a perfect circle, smooth out the edges with your finger, and set onto cookie
5. Now using your frosting tips as cookie cutters, cut out the eyes from your white fondant and smooth out the edges
6. To stick the eyes onto the yellow fondant use a new clean paintbrush and water (this will work as glue)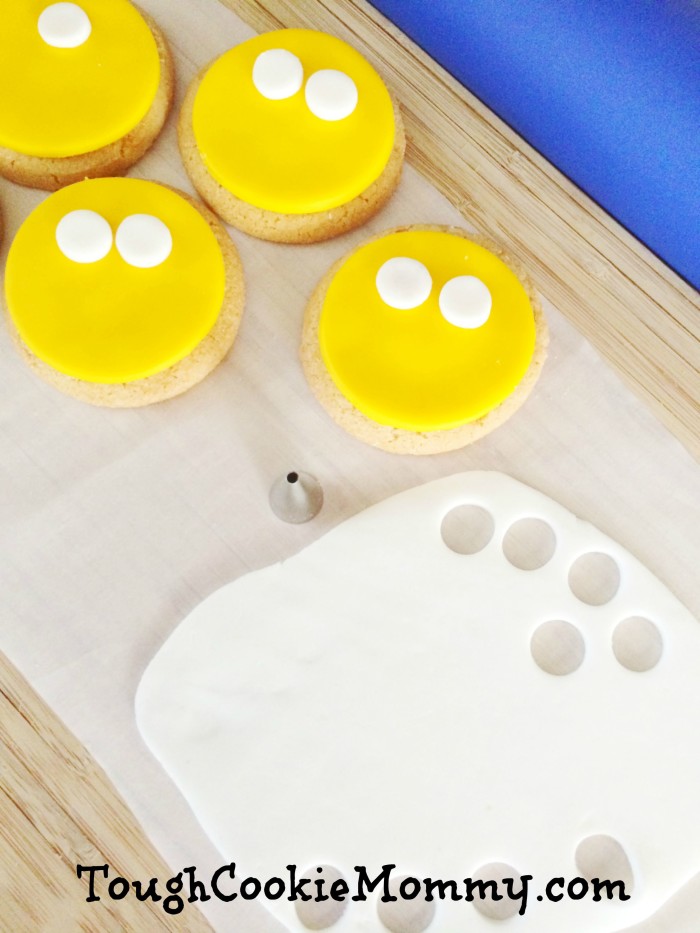 7. Now flip your circle frosting tip over to use as a cookie cutter to cut out the center of the eyes on your black fondant, then stick onto white eyes using your water and paintbrush
8. Now rolling your black fondant into small skinny snakes
9. Wrap your skinny snake like pieces around the eyes to look like goggles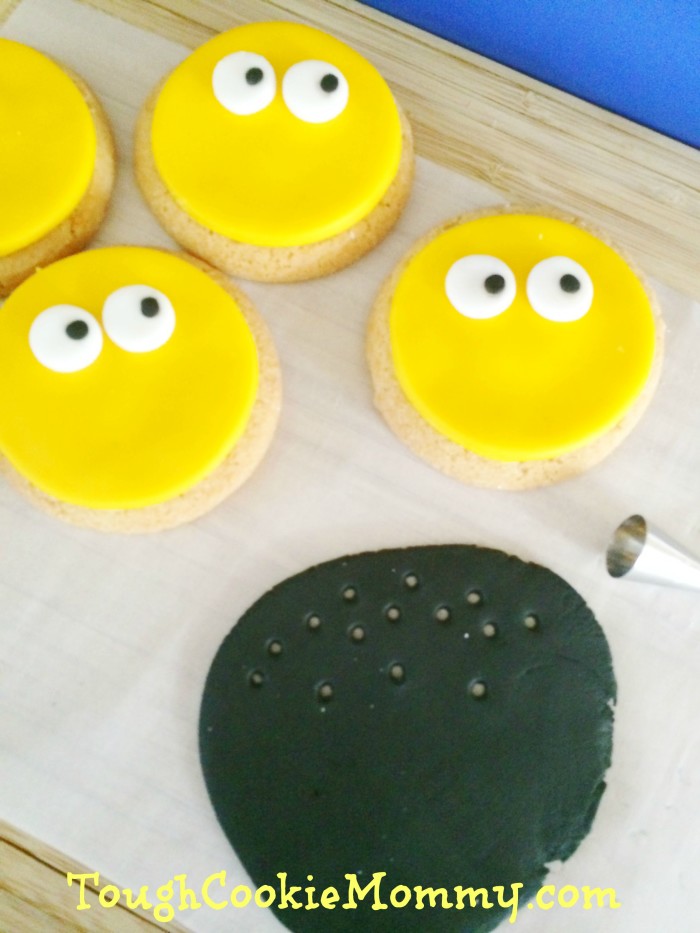 10. Using your skinny snake like pieces also for smiles and hair
11. If you have your candy smiles, add to a few of the minions
12. Now enjoy!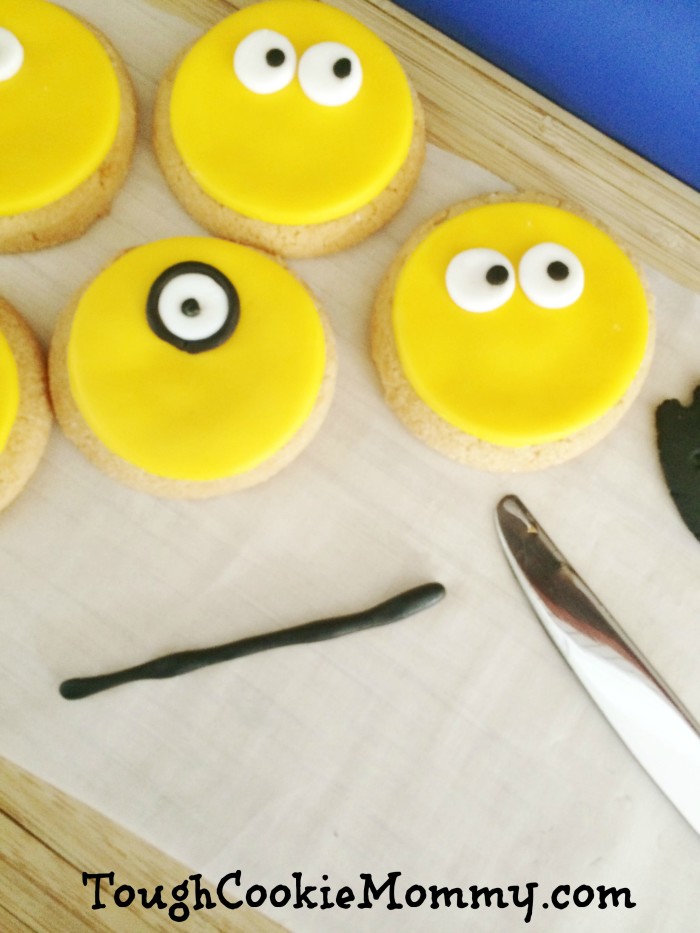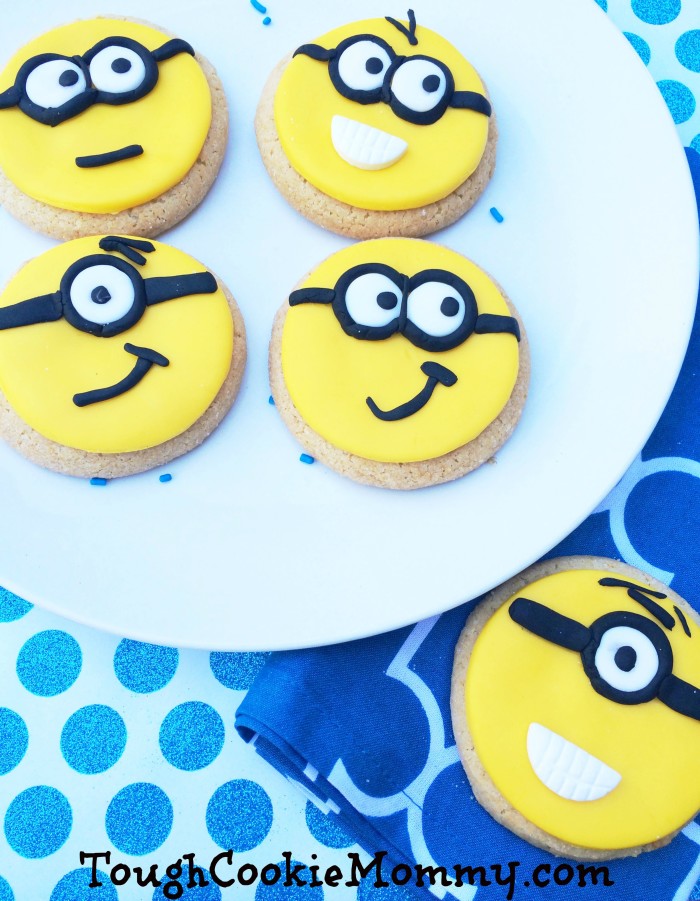 Fandango has allowed us to conveniently enjoy all of our favorite movies this summer, including seeing the Minions movie. It is so easy to watch trailers, read reviews, find movie show times, and buy movie tickets ahead of time. Head to the movies with your family, before the summer is over, and allow Fandango to make the whole experience a cinch for you from start to finish!

Let's Discuss: Which movie would you love to see with your family that Fandango can help you plan for before the end of the summer and why do you want to see that movie?
GIVEAWAY:
Our Sponsor is giving away two $50 Fandango gift cards to two readers of Tough Cookie Mommy!a Rafflecopter giveaway

Disclosure: This sponsored post is part of a blogging campaign in collaboration with Fandango. As a Fandango Family Ambassador, I received a promotional item as a thank you for participating. I am disclosing this in accordance with the Federal Trade Commission's 16 CFR, Part 255 "Guides Concerning the Use of Endorsements and Testimonials in Advertising."
© 2015, Tough Cookie Mommy. All rights reserved.