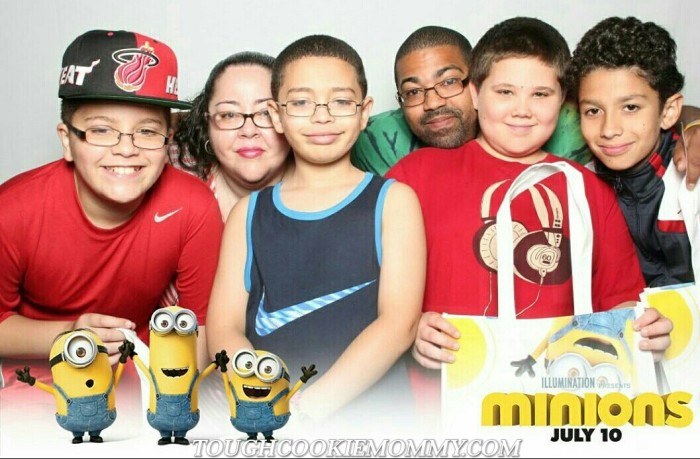 This past week, my family and I had the opportunity to attend the advanced screening of the Minions movie here in New York City.  We were all very excited because we have always loved these funny characters and were curious to see what a movie dedicated entirely to their story would be like.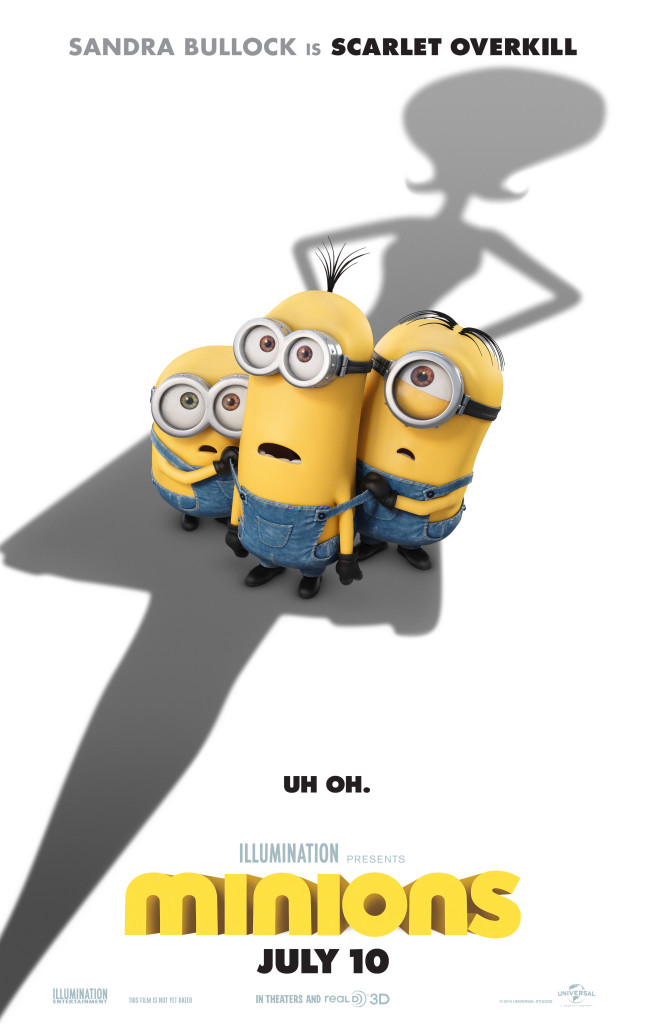 Many of the coming attractions promised that it would be a hilarious and entertaining film and it certainly did not disappoint.  All of us were laughing from the beginning to the end of the movie and it really did give us a broader perspective into who the Minions actually are and where they originate from.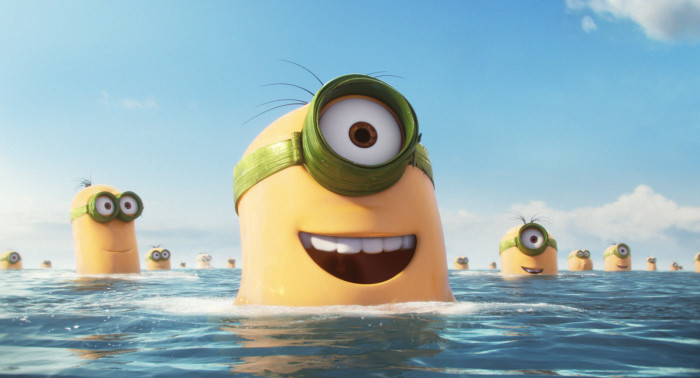 The story of Universal Pictures and Illumination Entertainment's Minions commences at the dawn of time.  Starting as single-celled yellow organisms, the Minions evolve through the ages, perpetually serving the most despicable and ill-reputed of masters. Continuously unsuccessful at keeping these masters—from T. rex to Napoleon—the Minions find themselves without someone to serve and fall into a deep depression.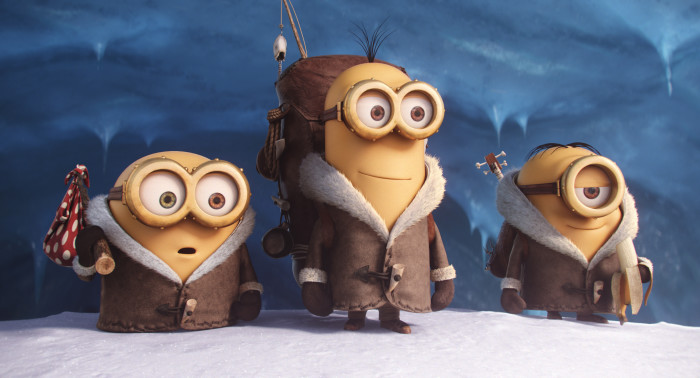 Thankfully, one Minion named Kevin has a plan, and he—alongside teenage rebel Stuart and lovable little Bob—ventures out into the world to find a new evil boss for his brethren to follow.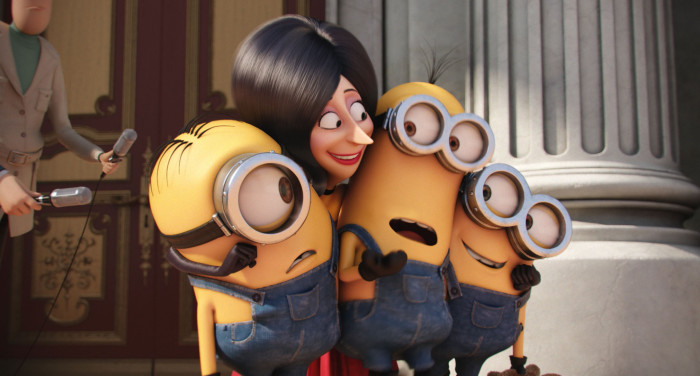 The trio embarks upon a thrilling journey that ultimately leads them to their next potential master, Scarlet Overkill (Academy Award® winner Sandra Bullock), the world's first-ever female super-villain. They travel from frigid Antarctica to 1960s New York City, ending in mod London, where they must face their biggest challenge to date: saving all of Minionkind…from annihilation.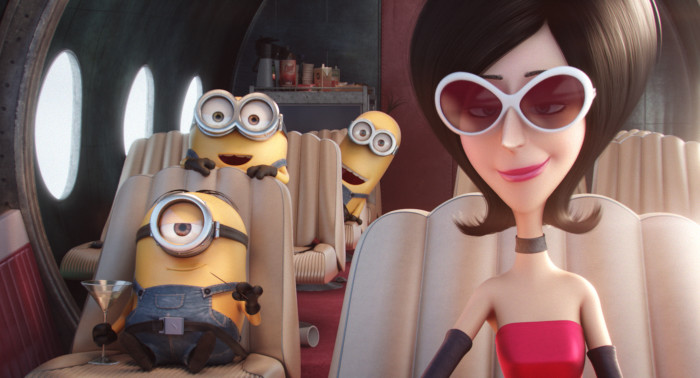 Aside from the funny antics of the Minions, I really enjoyed all of the historical and geographical references which prompted questions from my boys that catapulted us into interesting conversations about history.  We really enjoyed learning more about the Minions and getting to know them individually.  It was a fun movie that our entire family really enjoyed!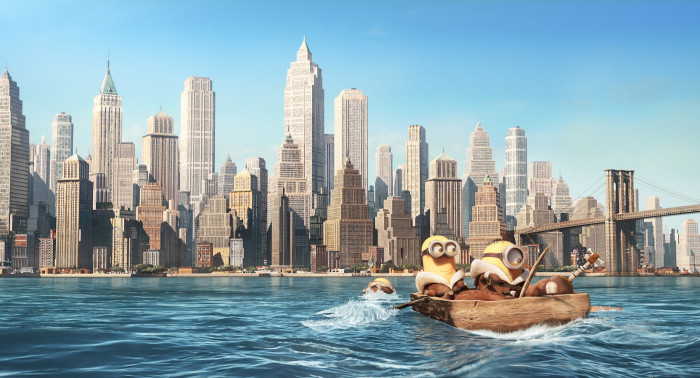 Minions movie is rated PG and will be in theaters July 10th, 2015.  Make sure you connect with Minions on Facebook and Twitter to learn more about the movie's characters.  I can't wait to see how much you all love the film once you see it, your family is sure to love it as much as mine did!
Let's Discuss:  What is your favorite thing about the Minions that makes you want to see the movie on July 10th?
Disclosure: I was invited to this event by Universal Pictures as a member of the media. There was no other compensation for writing this post besides attending the screening and all opinions expressed are 100% my own. I am disclosing this in accordance with the Federal Trade Commissions 16 CFR, Part 255 "Guides Concerning the Use of Endorsements and Testimonials in Advertising."
© 2015, Tough Cookie Mommy. All rights reserved.