*This is part of a sponsored collaboration with Coca-Cola and DiMe Media and all opinions are my own.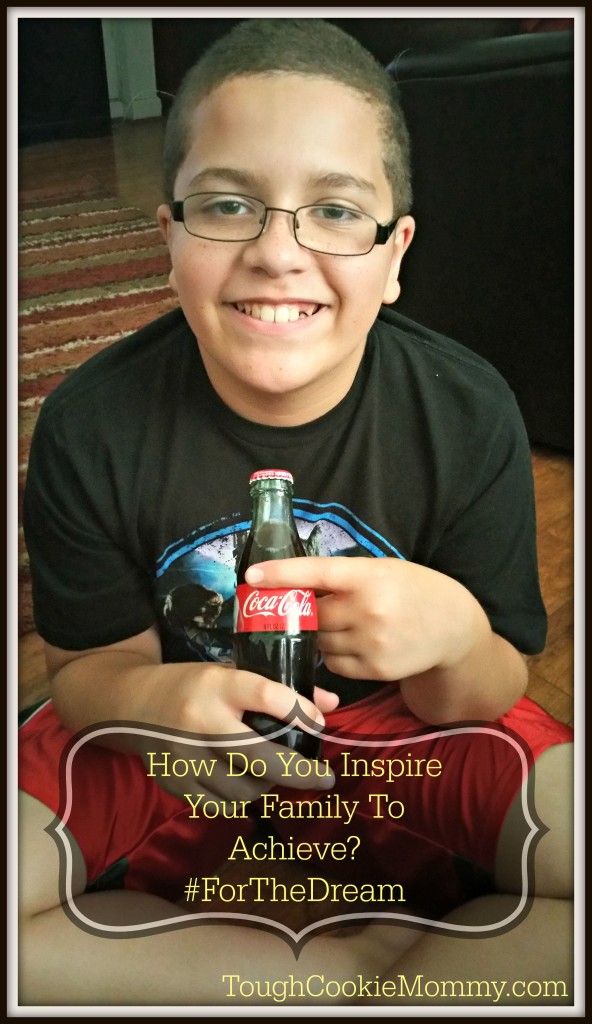 Education has always been extremely important in our family.  From as far back as I could remember, I was encouraged by my parents and my grandparents to put school first and to keep in mind all of the doors that getting an education would open for me in the future.  This inspiration to achieve my goals stayed with me throughout my entire academic career and helped me to secure the necessary scholarships to allow me to pursue my college degrees as an adult.
    You see, I knew early on that my family did not have the financial means to pay for my college education.  As a result, I worked very hard to maintain exemplary grades so that I could apply for any kind of financial support that would help me accomplish my goals.  This hard work paid off and it allowed me to attend college and to realize my dream of becoming an educator.
    Now that my son is a tween, these are some of the same conversations that I am having with him about the rich tradition of valuing education that exists in our family.  He knows that doing well in school is his father and my top priority when it comes to our two boys.
    We have definitely started talking about his attending college and have even visited college campuses together to give him a little taste of what college life is like.  He has set goals for himself to get a degree and eventually become a college graduate and we fully support him.

    The tradition of valuing education that runs deep in our own family is deep rooted in Latino culture in general which is why Coca-Cola and the Hispanic Scholarship Fund are uniting to help affect change this summer.  Many families are currently in the process of making the transition into their teen's next educational step and starting discussions about possible schools, financial aid, scholarships and many of the other changes that can be seen in the horizon.
    Coca-Cola has always been a cherished brand by Latinos around the world and they also value and respect that Latino culture emphasizes a rich educational tradition.  They have joined the Hispanic Scholarship Fund in an effort to support Hispanic families in achieving their dreams of attending college by donating $100,000 to the Hispanic Scholarship Fund this summer.
    To help raise extra money money towards this amazing cause, Coca-Cola is donating $1 for every social media post with the hashtag #ForTheDream, up to a grand total of $10,000.  Through The For The Dream sweepstakes, #ForTheDreamSweeps, Coca-Cola is also awarding one College Tour Experience and $500 grants to 34 recipients to help offset their educational expenses.

    You can enter the scholarship sweepstakes by entering any MCR Coca-Cola product code at their microsite HERE.  Also, Take a selfie with the biggest supporter of your college dreams and share it using #ForTheDreamSweeps on Twitter or Instagram to enter for a chance to win a college tour or education funds!  The sweepstakes will run from July 1st to August 31st.  Help make college dreams come true for the deserving student in your life!
Let's Discuss:  How do you inspire your family to achieve their goals?
GIVEAWAY:

Our Sponsor is giving away a Coca-Cola-themed Summer Prize pack with a logo cooler bag, sunglasses, Mason Jar tumbler and visor to one reader of Tough Cookie Mommy!a Rafflecopter giveaway

Disclosure: This is part of a sponsored collaboration with Coca-Cola and DiMe Media. All opinions are 100% my own. I am disclosing this in accordance with the Federal Trade Commission's 16 CFR, Part 255 "Guides Concerning the Use of Endorsements and Testimonials in Advertising."
© 2015, Tough Cookie Mommy. All rights reserved.