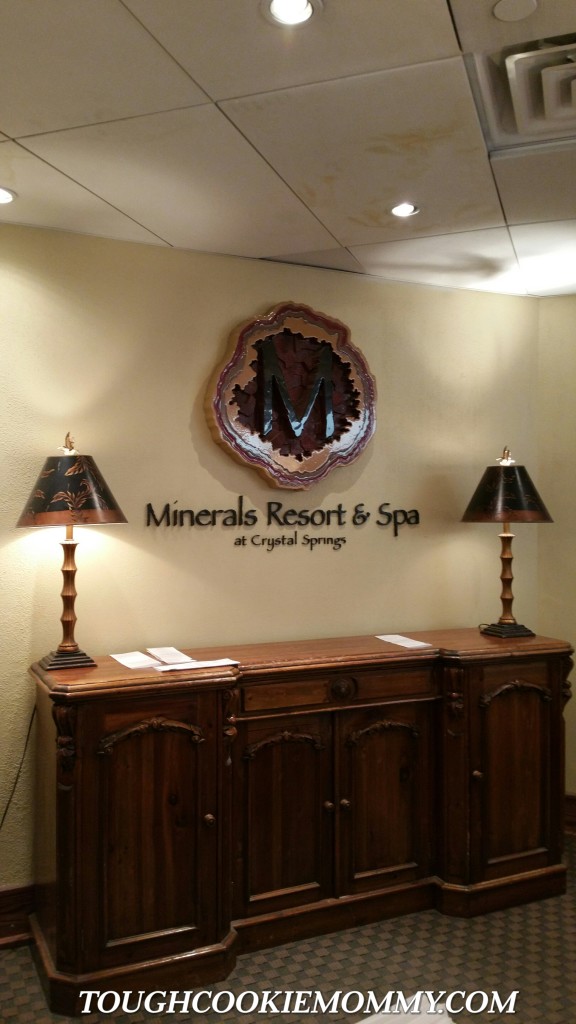 Sometimes we all need to just get away from it all.  I can tell you that I have been completely overwhelmed the last couple of months.  Aside from adjusting to our new normal upon receiving our younger son's Epilepsy diagnosis, school recently ended here in New York City and this teacher needed a break!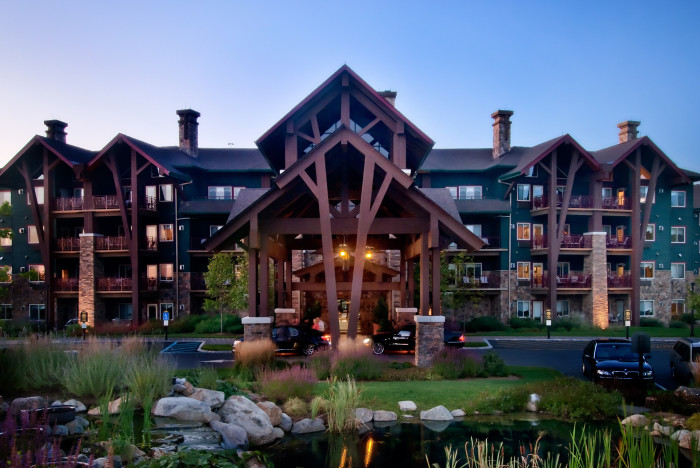 Unfortunately, due to my husband's work schedule, it is not always possible to book an extended vacation so we often book a family staycation here and there just to maintain our sanities.  When I found out that Crystal Springs Resort is located in the Northeast and offers a unique vacation experience with luxurious amenities that are unavailable elsewhere locally, I knew we had to go there for our little getaway!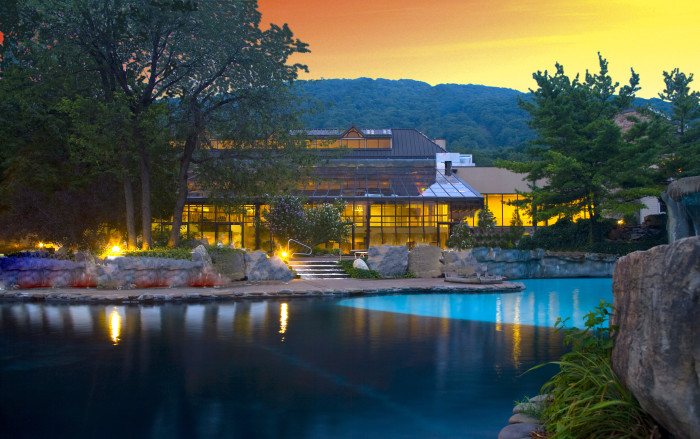 My family and I had the pleasure of staying at the Minerals Resort & Spa in Vernon, New Jersey.  Crystal Springs Resort boasts 3 unique upscale lodging properties which are highlighted by the sophisticated Grand Cascades Lodge.  We knew that Minerals Resort would be perfect for our family of four because their on-site amenities are perfect for families looking to have some fun and enjoy a summer staycation!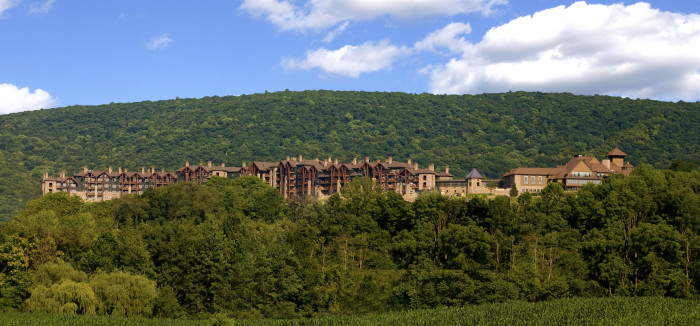 We stayed in the Luxury Room which contained a King-sized bed and sleeper.  I couldn't believe how big it was and how elegant it looked with the built-in fireplace, marble countertop and kitchenette, and large bathroom with glassed-in shower.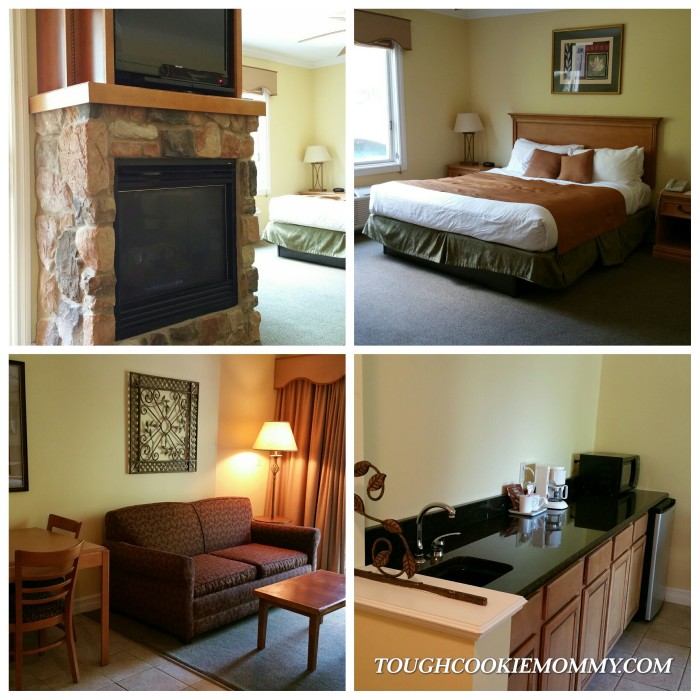 The room also had a balcony but we weren't able to take advantage of it because all of the balconies were being remodeled and reinforced for safety.  Despite this, all of us were greatly impressed with our room and very comfortable during our stay.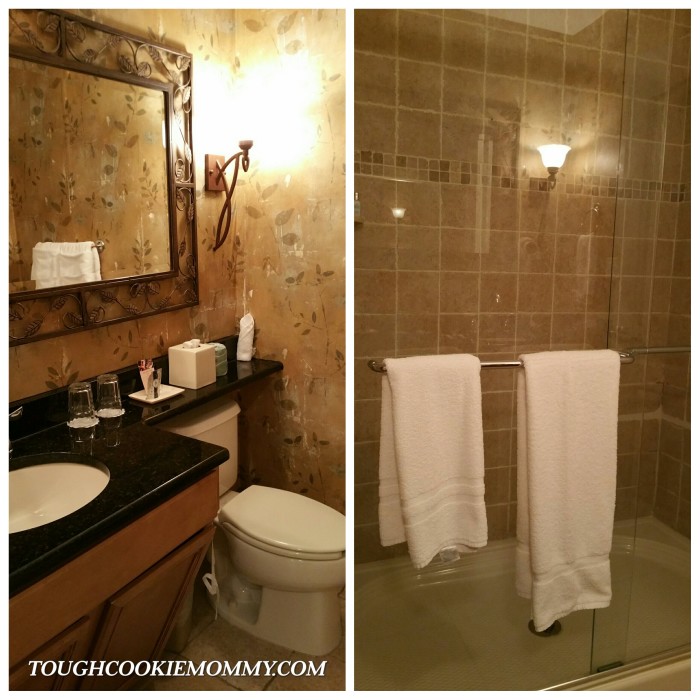 During our staycation we took full advantage of all the resort's amenities including 7 indoor/outdoor heated nature pools, 6,000 sq. ft. fitness center, fitness classes, sauna, steam room, indoor sports courts including running track, basketball, racquetball & tennis courts, sauna, steam room and more!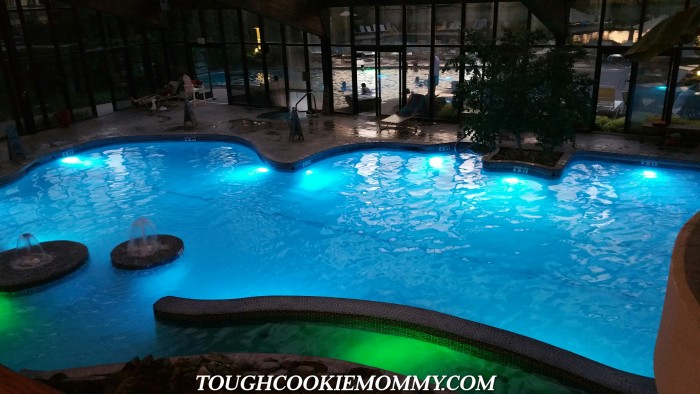 If it was up to our older son, he would have spent the entire weekend playing basketball in the indoor court.  Luckily, we were able to entice him to take some time away from playing ball to enjoy some pool time.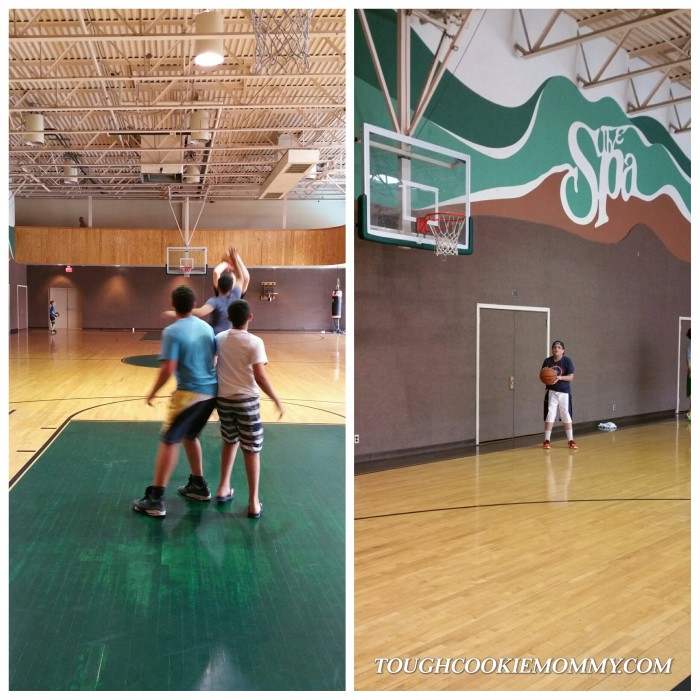 Here are some affordable packages that will help you and your family to save some money when you book your next staycation:
Stay 2 nights and receive the 2nd night at 50% off
Stay 3 nights and receive the 3rd night free!
Stay mid-week and enjoy up to $225 in resort-wide credit
Stay one night at Grand Cascades or Minerals and receive $50 in resort credit
Stay two nights at Grand Cascades or Minerals and receive $150 resort credit
Stay three nights at Grand Cascades or Minerals and receive $225 in resort credit
Call 844-840-7394 to take advantage of these affordable staycation rates now!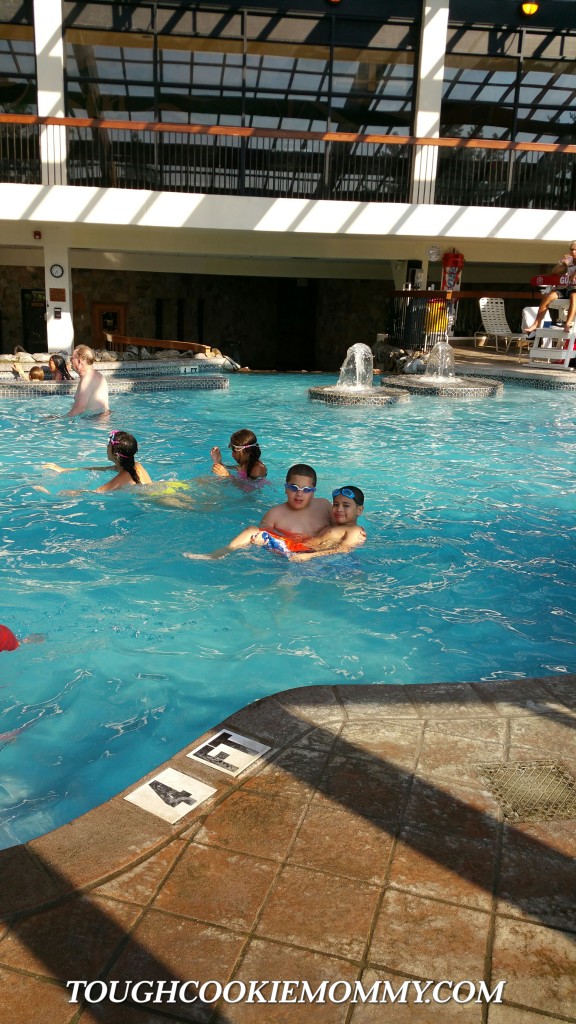 Once your staycation is booked, you can plan some of your activities around:
– 6 award-winning golf courses (Ballyowen, Black Bear, Cascades, Crystal Springs, Minerals, Wild Turkey) including NJ's 1 rated Ballyowen
– 2 luxury spas – Reflections and Elements, voted in top 100 Spas of America
– 135,000 bottle wine cellar of Restaurant Latour ("Excellent" – The New York Times; 4 stars –The Star Ledger; Grand Award winner since 2006 – Wine Spectator)
– 10,000 sq. ft Tropical Biosphere Pool Complex at Grand Cascades Lodge and multiple
indoor/outdoor nature pools throughout the resort
– The exciting Adventure Center, featuring archery, hiking, canoeing, fishing, kayaking,
paddle boarding, water trampoline and lounges, and horseback riding in a mountaintop
setting with pristine lake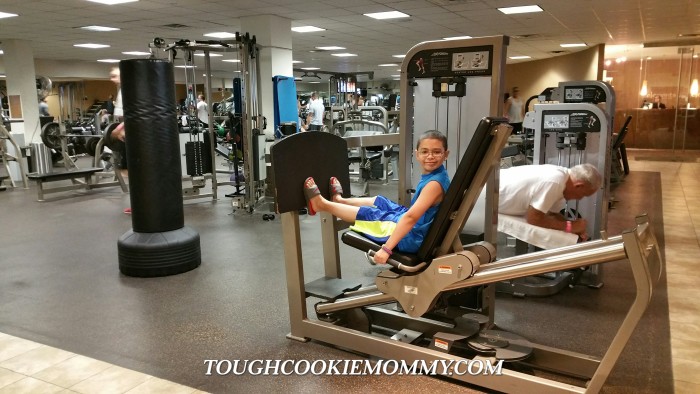 As you can see from our photos, we created some lasting family memories at Crystal Springs Resort.  We actually hope to plan our next family vacation there and invite the rest of our extended family.
    There is no better place in the northeast to enjoy staycations for families with your loved ones in a luxurious and elegant environment that won't break your family's bank!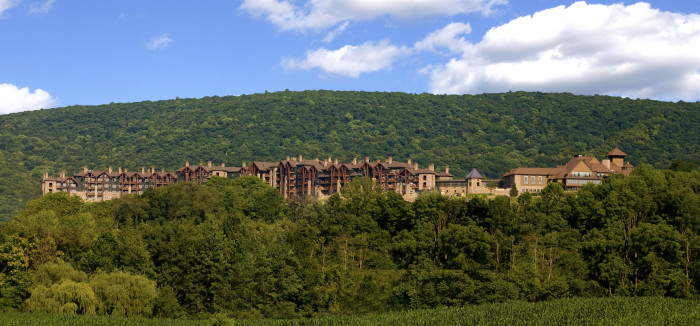 Let's Discuss:  What activities would your family most enjoy at Crystal Springs Resorts?
Disclosure: Our family received complimentary lodging, entertaiment and meals as part of a blogging campaign with Crystal Springs Resorts. As always our opinions are 100% our own. I am disclosing this in accordance with the Federal Trade Commission's 16 CFR, Part 255 "Guides Concerning the Use of Endorsements and Testimonials in Advertising."
© 2015, Tough Cookie Mommy. All rights reserved.