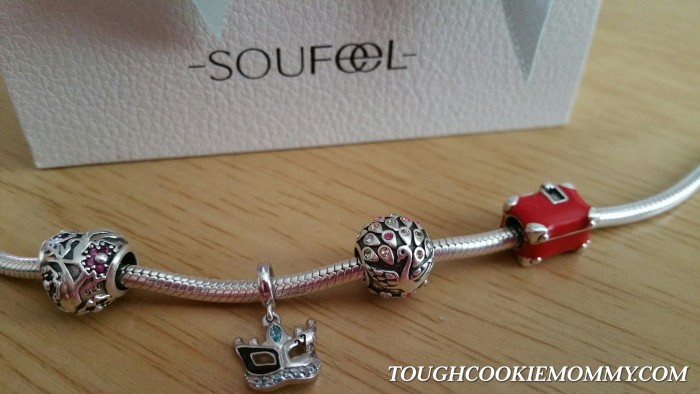 Ever since I was a little girl, I have always been fascinated by charm bracelets.  Some of the women in our family used to wear them around me and I would marvel at the jingling charms and how each one of them had a special significance.  I vowed that I would one day have a charm bracelet of my own and eventually pass it down to my daughter or granddaughter.
    Over the years, I made my love of charm bracelets known to my husband and he proceeded to purchase one for me and add charms to it.  The only problem is that some of the charms were extremely expensive and it became difficult to add to my bracelet and stay within our budget.  Eventually, I gave up trying to increase the charms because I just couldn't afford them.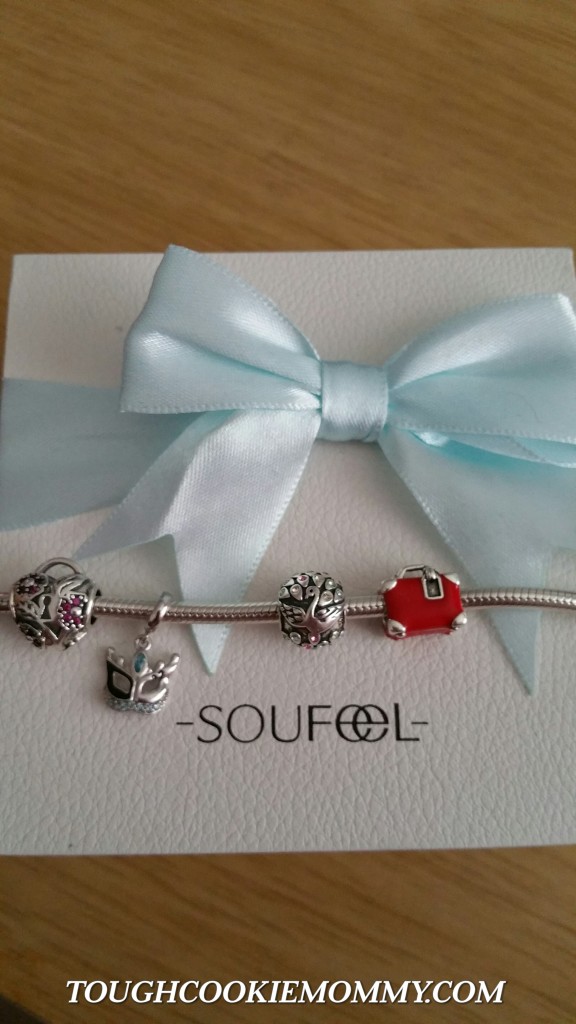 That is why I was thrilled when I found Soufeel Jewelry!  Not only do they have beautiful charm bracelets, but their charms are just as beautiful and intricate as the more expensive and better known brand but so much more affordable!  My dream of finally creating a beautiful and timeless piece to pass down from generation to generation was finally going to become a reality.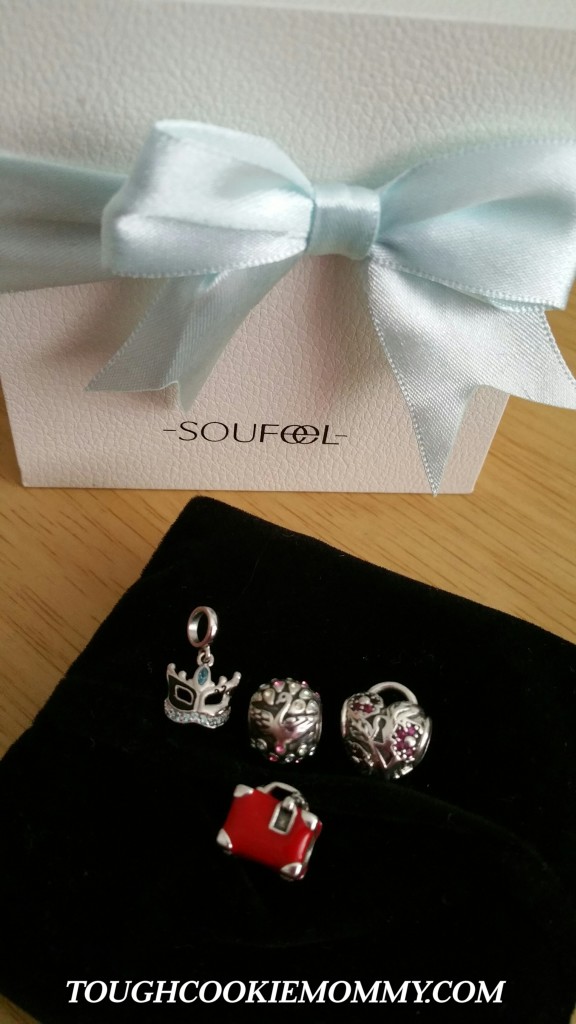 Each Soufeel charm is stamped with the 925 silver label which means that they are sterling silver and, honestly, I couldn't see any difference between the quality and beauty of their charms and those of their more expensive competitor.  I am very pleased with my new Soufeel bracelet and will be adding more charms to it as soon as possible.  As you can see from the photo below, I have already purchased quite a few charms and look forward to possibly even designing more than one of their bracelets to wear!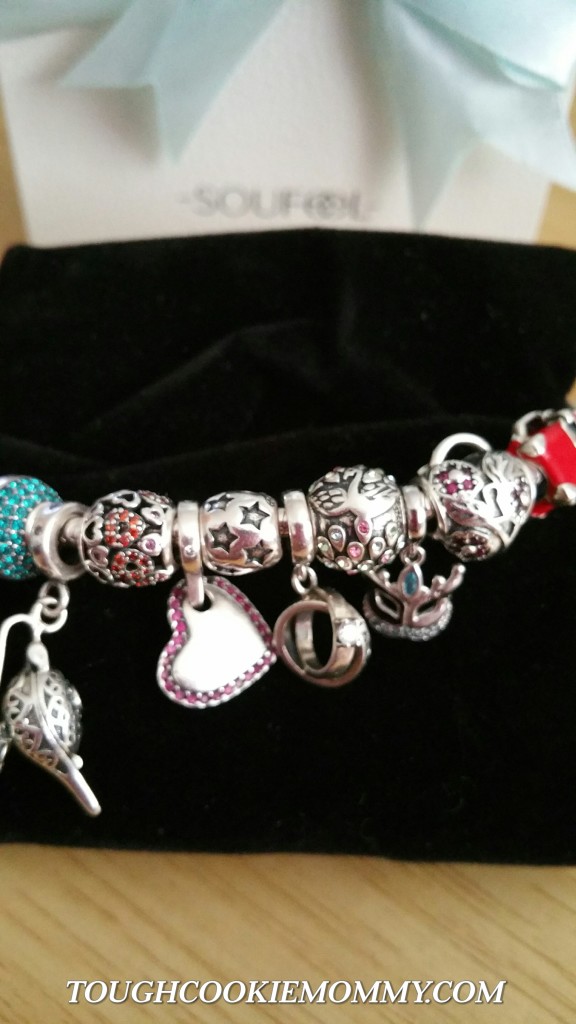 I recommend Soufeel because I think the workmanship of their pieces is beautiful and high-quality.  They are extremely affordable and you can't even tell that they are any different than their more expensive counterparts.  Make sure that you connect with Soufeel on Facebook and Twitter to find out about current offers and new designs to add to your collection!
****For a limited time, place an order with Soufeel and use the code 5Maria to enjoy 5% off any order.  Hurry, this offer is exclusively available to Tough Cookie Mommy readers!****
Let's Discuss:  What do you think about the detail and quality of my Soufeel Charm Bracelet?
Disclosure: I participated in this campaign on behalf of Soufeel. I received a promotional item as a thank you for participating and to facilitate this review. I am disclosing this in accordance with the Federal Trade Commission's 16 CFR, Part 255 "Guides Concerning the Use of Endorsements and Testimonials in Advertising."
© 2015, Tough Cookie Mommy. All rights reserved.