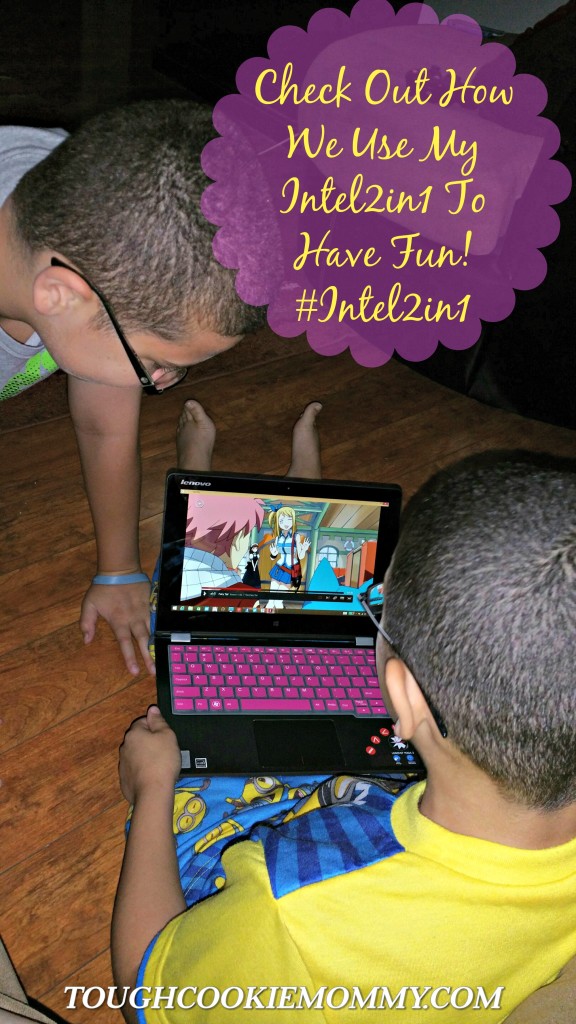 Last time I talked to you guys about my Lenovo Yoga with Intel Intel 2in1 we discussed how it makes my life easier and more productive as a blogger.  What I haven't shared with you all are the fun ways that my family and I enjoy using it for recreational purposes and entertainment!
    To be honest, everyone in our home loves it because it can easily be converted from a fully functioning laptop to a touchscreen tablet.  Its hinge design allows us to enjoy more stable touch usage and lays flat at 180 degrees which is perfect for watching some of our favorite streaming shows and movies.  At any given moment, you can find one of my boys tucked under the covers with the my Intel 2in1 on his lap.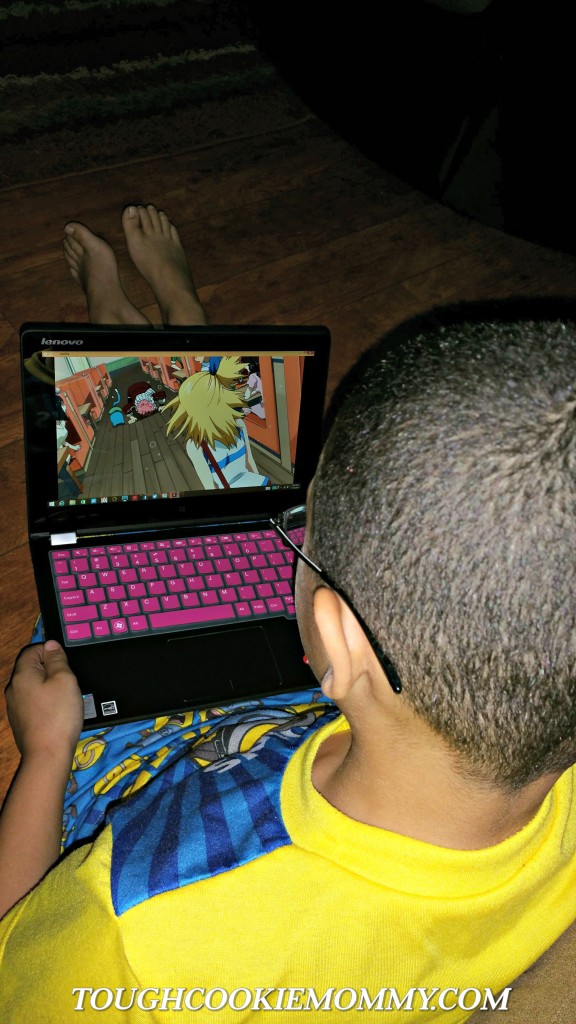 When I asked my twelve year-old what his favorite thing to do on my Lenovo Yoga with Intel 2in1 his response was to play games on it.  He says that he enjoys being able to have fun on electronics and my Intel 2in1 makes the whole experience easier for him because he can go, "From a computer to a tablet in a matter of seconds."  For him, the ease of converting from one to the other makes it more enjoyable.
    Not to be left out, my nine year-old son loves to watch his Anime cartoons on my Intel 2in1.  Honestly, I don't know what he finds so entertaining about those shows but he just loves them!  When questioned about what he loves about "Mommy's laptop" his response was that the display has rich colors that make all his favorite Anime characters, "Pop out of the screen!"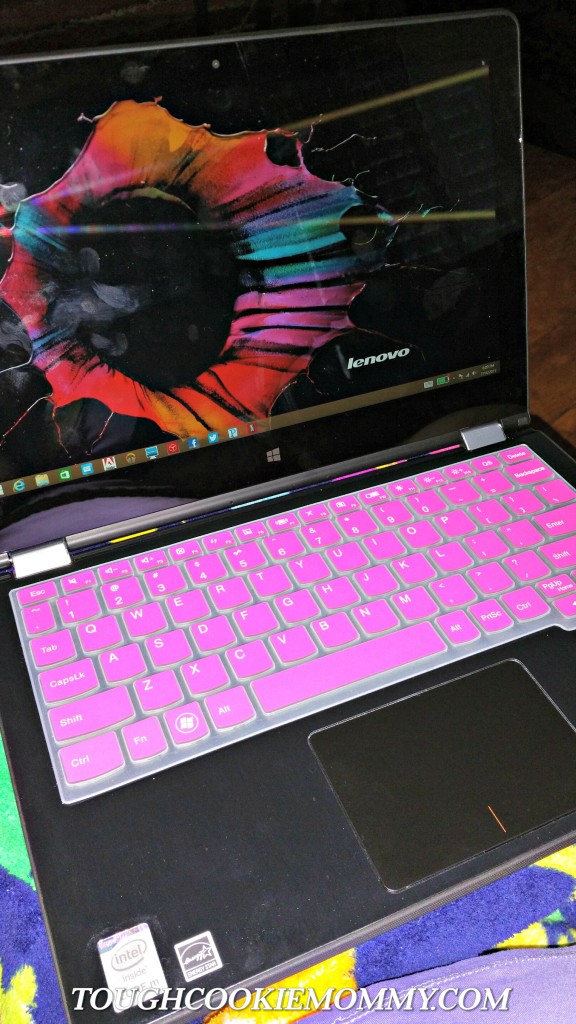 The Lenovo Yoga with Intel 2in1 is everything that you've ever wanted in a laptop and a tablet.   Its thin and light 11.6" multimode design features four ways to do almost anything – Laptop, Stand, Tent, and Tablet.  Not to mention the fact that its intelligent software optimizes every entertainment experience that your family could possibly think of!
Let's Discuss:  How do you think you and your family would have some fun using Intel 2in1 technology?
#spon: I'm required to disclose a relationship between our site and Intel This could include Intel providing us w/content, product, access or other forms of payment.
© 2015, Tough Cookie Mommy. All rights reserved.