My son loves wearing shorts and T-Shirts.  I think he would wear them all year long if my husband and I allowed him to.  Lately, I have noticed that he has been wearing mostly graphic tees and refuses to let me buy him anything else when we go clothes shopping.  Hubby is thrilled because he says our son takes after him in his fashion preferences.
    Although I feel like Charlie Brown when he says "Good grief!" I respect his right to express himself, even through the clothes that he wears.  Now that it is summer, he is loving tees featuring Snoopy and the gang.  If my son is wearing Snoopy gear, it is definitely cool!
    Whether Snoopy is "dancin' in the streets," chilling on his doghouse, or displaying his very unique style, he's certainly the Joe Coolest. And Charlie Brown's zigzag has never looked more straight-up fashion forward!  I can definitely tell you that all the hip people are wearing Snoopy gear according to my Tween!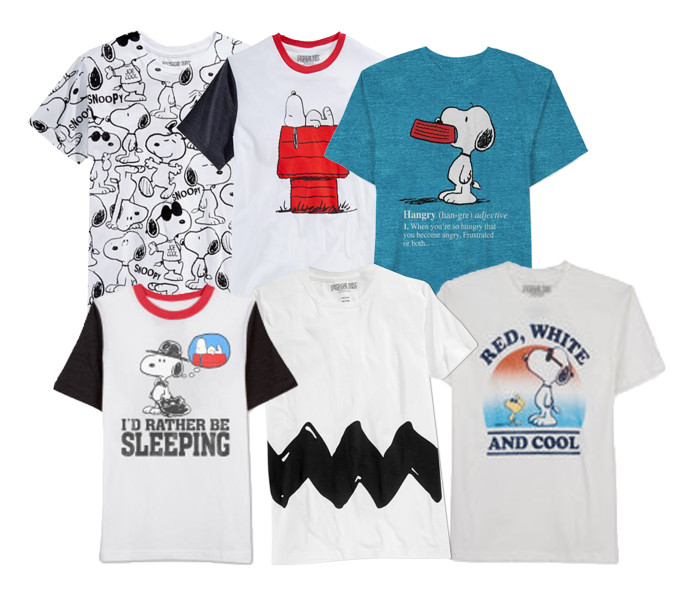 I am offering three readers of Tough Cookie Mommy one of these great Peanuts tees, which are available now at Kohl's, Target and Macy's in prices ranging from $9.99 to $24.99. But you can get one absolutely free for the cool guy in your life. Just enter the Rafflecopter by commenting below and include the size of tee you need, and I'll select a winner at random.
Let's Discuss:  Which one of the tees above is your favorite and why do you love Snoopy gear?
(Note that the winner will receive a tee based on the available inventory, so I may not be able to fulfill a specific tee request–but the tee will definitely be of the same quality as the ones featured in the picture.)
GIVEAWAY:
Our Sponsor is giving away 3 Peanuts tees to 3 readers of Tough Cookie Mommy.  Winners will receive tees based on the available inventory, not specific requests.a Rafflecopter giveaway

Disclosure: This post is part of a blogging campaign as a Peanuts Brand Ambassador. I received a promotional item as a thank you for participating. I am disclosing this in accordance with the Federal Trade Commission's 16 CFR, Part 255 "Guides Concerning the Use of Endorsements and Testimonials in Advertising."
© 2015, Tough Cookie Mommy. All rights reserved.