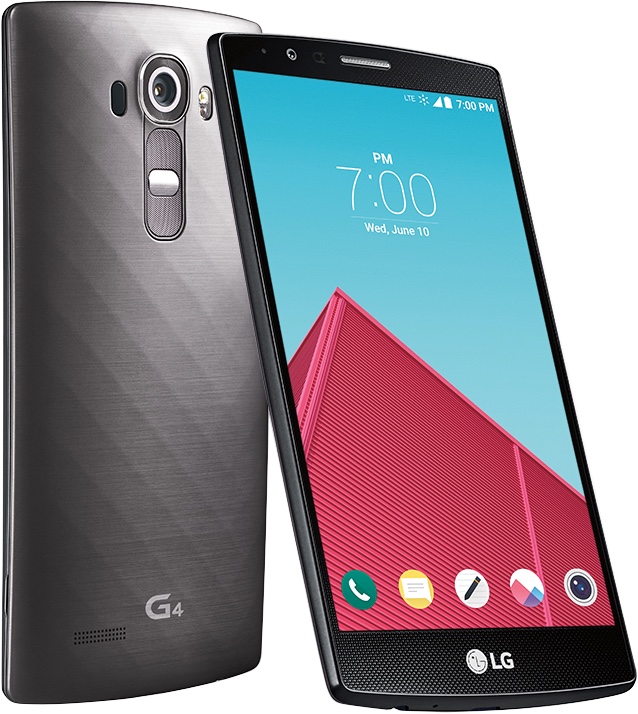 Lately I have been in the market for a new smartphone.  When making the decision of which phone I am going to purchase, I take a lot of factors into consideration including functionality, ease of use and features.  After all, as a blogger and educator I use my smartphone to manage just about everything in my life from my children's doctor's appointments to answering my work emails.  I need a smartphone that is going to keep up with my busy life seamlessly which is why I'm so excited about the launch of the LG G4 Smartphone!
    The main features that set this smartphone apart from other smartphones are its camera, its display and its sleek design.  With an  f/1.8 aperture you can be sure to take some amazing photographs even during events where there is very low light.  Those of you who are amateur photographers can also enjoy 15 settings and 135 options for how you want to capture those precious moments that you will be able to look back upon for years to come.  Not to mention all the fabulous selfies you will take with the LG G4's 16MP rear facing camera and an 8MP front facing camera!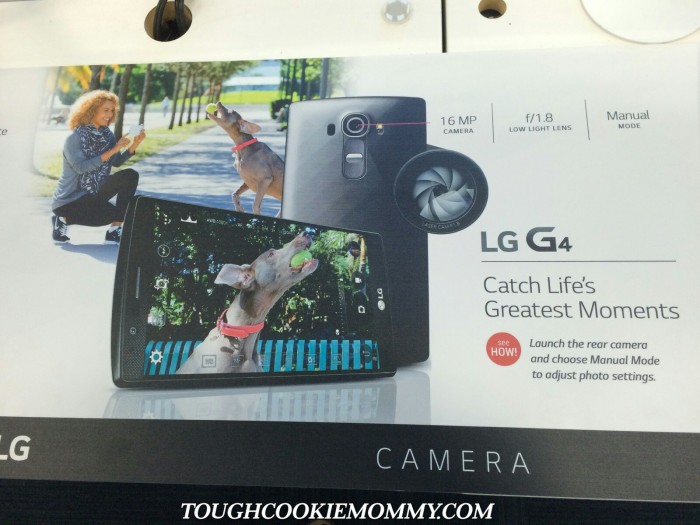 Enjoy a state of the art 5.5" IPS Quantum display to take your visual experience to a totally new level.  It boasts a 25% brighter display which allows you to enjoy all your viewing despite the light conditions in your surroundings.  Not only does the LG G4 have richer images due to a 50% improvement in its display contrast, but it also allows users to benefit from viewing images in incredible detail due to its Quad HD resolution with 538 PPI.  It's really something that you have to see with your own eyes to believe!
    Finally, let's talk about the design of the LG G4… You can take it with you on-the-go without ever worrying because it contours right into the palm of your hand due to its curved design.  The back cover is made of leather, metallic and ceramic for an elegant feel in every situation.  I really love that you can upgrade its memory up to 2TB by adding a micro SD card so you never have to worry about running out of memory or having to delete precious photos or videos just to make space on your phone.  Also, since it has a  a replaceable high capacity 3,000mAh battery you never have to worry about your phone giving out on you just when you need it the most!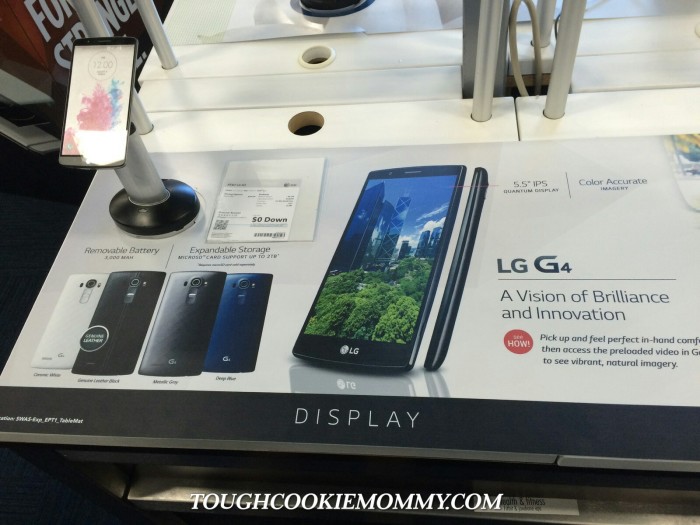 For a limited time, you are guaranteed $100 Best Buy® Gift Card when you purchase the LG G4. (Offer valid LG G4 Release Date-6/13/15)  So, what are you waiting for?  Head to Best Buy and get your hands on the LG G4 today!
Let's Discuss:  What features do you love the most about the LG G4 Smartphone?
Disclosure: I have been compensated in the form of a Best Buy Gift Card and/or received the product/service at a reduced price or for free. However, all opinions are 100% my own. I am disclosing this in accordance with the Federal Trade Commission's 16 CFR, Part 255 "Guides Concerning the Use of Endorsements and Testimonials in Advertising."
© 2015, Tough Cookie Mommy. All rights reserved.