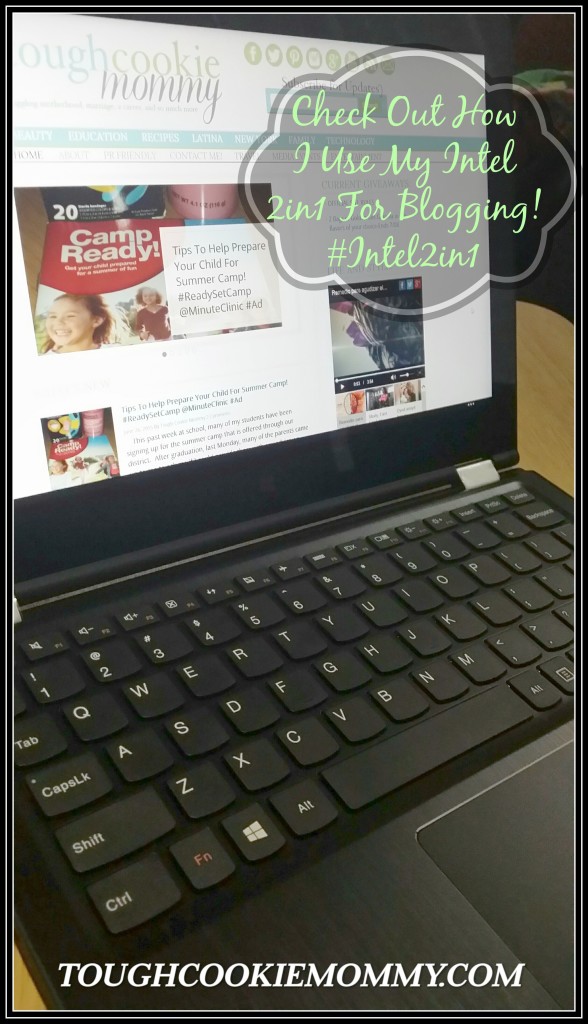 Any blogger will tell you that his or her laptop is one of the most important tools of their trade.  You will often see us at media events toting them and whipping them out during interviews and meetings.  It goes without saying that having a reliable and efficient device is necessary to being a successful blogger in the blogosphere.
    Recently, while I was at the nail salon enjoying some of the little "Me" time that I manage to fit in between taking my sons to basketball games and teaching middle school students in New York City, I noticed that my nail technician was streaming movies on a new tablet.  The thing that struck me about her tablet was that it was a laptop that you could turn into a tablet.  When she explained to me that it was a convertible laptop with Intel 2in1, I knew right away that I had to have one for myself.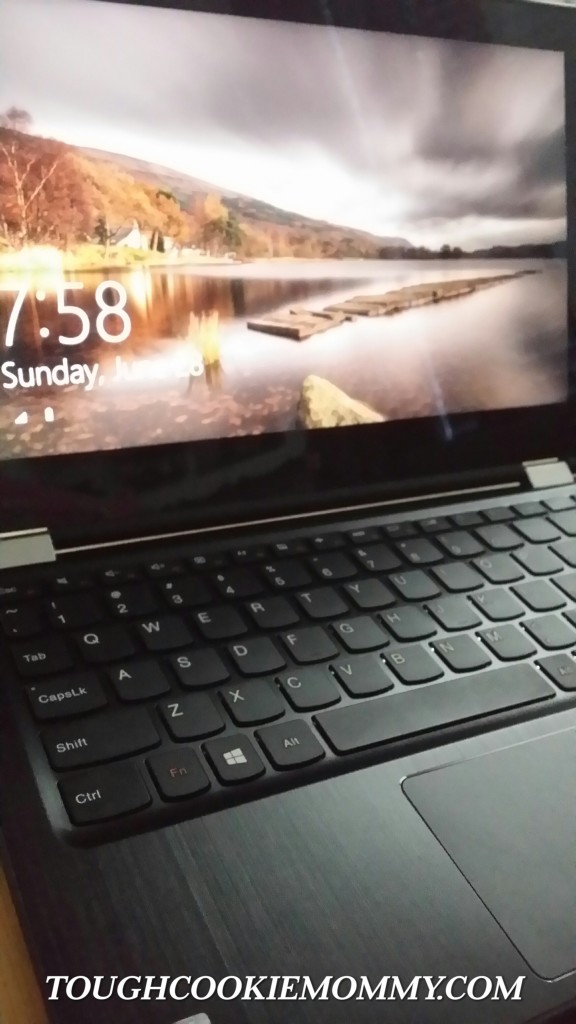 The moment I was notified that I would have the opportunity to review the Lenovo Yoga with Intel 2in1, I knew that my life as a blogger would never be the same.  It is incredibly thin and light and totally adapts to my professional needs.  Add to that its hinge design that allows me to enjoy more stable touch usage and lays flat at 180 degrees.  Since it also boasts a complete keyboard, I become immersed in a natural, fluid, writing experience when I am working towards meeting a campaign deadline.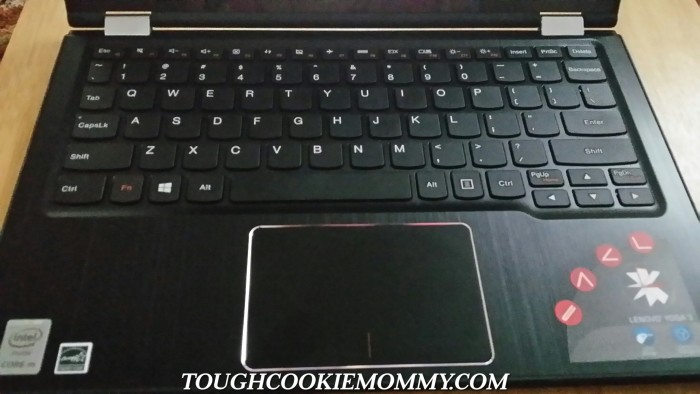 My productivity has skyrocketed since I got the Lenovo Yoga with Intel 2in1!  I can now take my laptop everywhere because it is so light and compact.  It literally fits in my mid-sized purse and it is fully functional so I can benefit from a thin and light 11.6" multimode laptop featuring four ways to do almost anything – Laptop, Stand, Tent, and Tablet. It also boasts intelligent software that optimizes my blogging experience every single time that I sign on to publish a post or share something on social media!
Let's Discuss:  How would you stay organized with your 2in1?
#spon: I'm required to disclose a relationship between our site and Intel This could include Intel providing us w/content, product, access or other forms of payment.
© 2015, Tough Cookie Mommy. All rights reserved.