This weekend is a very important one because, although we like to think that we honor the important women in our life all year long, we don't always stop to give them the recognition they deserve.  On Mother's Day, we take some time away from all of the usual distractions and responsibilities that are part of our daily lives to focus on the women who hold the title of "Mother" in our hearts.  It's the perfect opportunity to let them know how much their love and support has meant to you and to demonstrate how blessed you are to have them.
    Let's face it, it really does take a village to raise a child and mothers, grandmothers, sisters and aunts all play an integral role when it comes to instilling important values not only in you but even in your own children once you become a parent.  My sons are very lucky because they have both of their great-grandmothers and grandmothers in their lives as well as a multitude of aunts who nurture them and have "mothered" them over the years.  I've been very fortunate that my boys have been surrounded by so much love from even before they were born.
    One of our family traditions over the years has been to head to our local Hallmark store and pick out cards for all of the "mothers" in their lives.  A lot of love goes into choosing just the right greeting cards that convey to all of these women how much they are loved and just how much they are appreciated.  As a result, they all look forward to receiving these tokens from my sons every Mother's Day.  There is something about reading their heartfelt messages inside the cards they painstakingly picked out that melts the heart of every single woman in our family.
    This Mother's Day, honor the important women who also love your children unconditionally  by visiting a store to purchase Hallmark cards that will tell them just how much they mean to you and to your children.  By "Putting your heart to paper" in this way, you will truly make this day memorable in every way for all these women who have selflessly given of themselves to you and yours for so many years!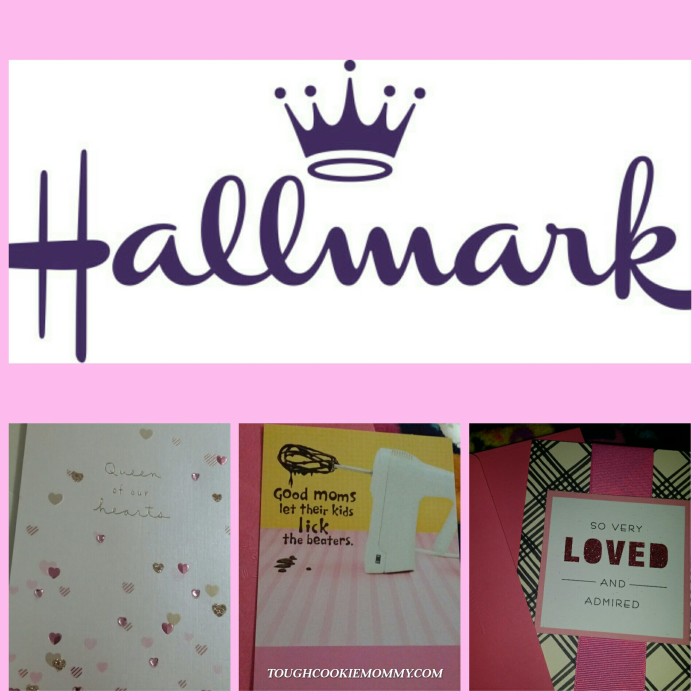 Stay Social! Make sure you connect with Hallmark on Facebook, Instagram, Pinterest and Twitter this Mother's Day!
Let's Discuss:  Who are some of the important women in your life that you will be honoring this Mother's Day?
Disclosure: This is a sponsored campaign created in collaboration with Hallmark. All opinions are 100% my own. I am disclosing this in accordance with the Federal Trade Commission's 16 CFR, Part 255 "Guides Concerning the Use of Endorsements and Testimonials in Advertising."
© 2015, Tough Cookie Mommy. All rights reserved.