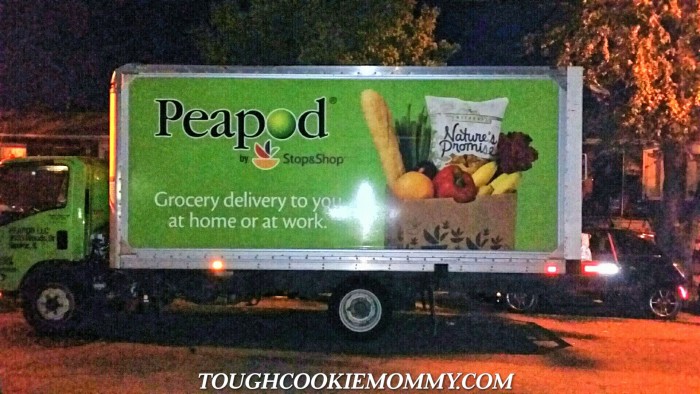 I'm going to get right to the point, I am an extremely busy mom.  Not only do I have a full-time career as a New York City public school teacher, but I am also the mom of two active boys, I publish a successful blog, and I am married to a wonderful man.  All of these roles are wonderful but they keep me on my toes and often wondering why there aren't more hours in a day.
    I just don't have a lot of time and I am always looking for ways to simplify my life.  That is why I was so excited when I found out that Peapod's recent expansion in NYC means that every zip code in all 5 boroughs is now able to experience the time and money savings Peapod has to offer!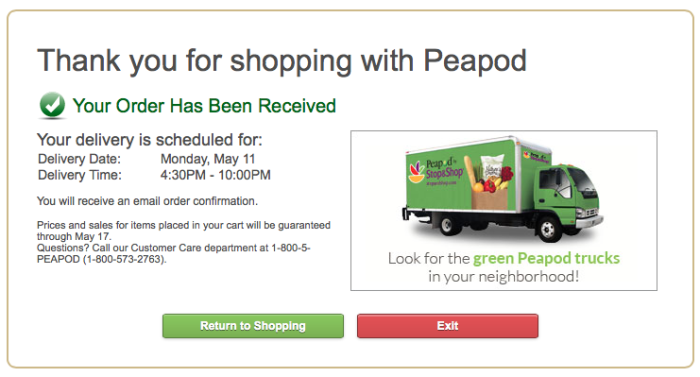 Let's be honest, grocery shopping can be a very time consuming task and it's a necessary evil because we all need to stock food in the house and feed our families.  Unfortunately, it can sometimes be very difficult to squeeze the time in to go food shopping.  In NY, Peapod offers the best of the suburban grocery store without having to go to the suburbs!
    You can shop a full assortment of popular grocery and store-brand products, from grocery basics to farm-fresh produce; top quality meats and seafood; prepared foods and party trays; deli meats and cheeses that are sliced to order; Kosher, organic and specialty foods; time savers like rotisserie chickens; office, school, health & beauty and pet supplies and store brands like Nature's Promise.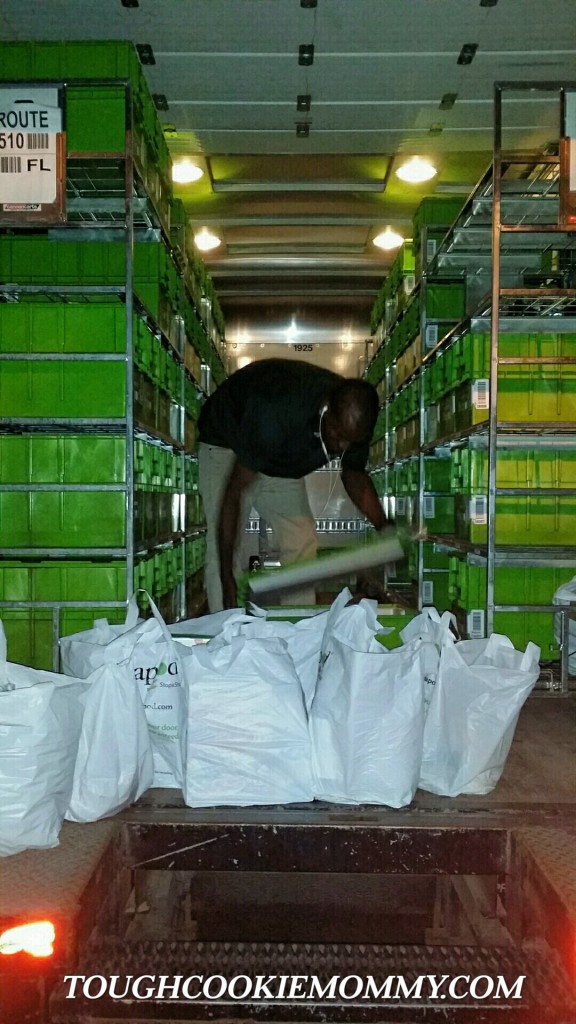 It literally took me a little over fifteen minutes to browse their virtual aisles and shop for our family's grocery needs.  I loved the fact that Peapod.com shows the running total of the bill as you shop so it's easy to determine a budget and stick to it.
    The site sorts products from highest to lowest unit cost in each aisle so it makes finding the best value a breeze – you can also sort by health criteria.  The latter was especially useful to me since I am diabetic and I look for products that are low in sugar.  It was really convenient to have them all right there at the click of a mouse.
    Whether you are a Peapod pro or new to the online grocery service, I have no doubt that you will find the experience to be user-friendly, convenient, and extremely satisfactory.  After all, wouldn't it be nice if you could spend less time grocery shopping and more time doing the things you really love?
Let's get social:  Connect with Peapod on Facebook, Twitter, and Instagram to learn how convenient it is to order groceries through them!
Let's Discuss:  How would grocery shopping online help you to spend more time doing the things you really love?
GIVEAWAY:
Our Sponsor is giving away a $100 Peapod Gift Card to one reader of Tough Cookie Mommy!  Please note that entrants must live in one of the 5 boroughs of New York City!a Rafflecopter giveaway

Disclosure: I participated in this campaign on behalf of Peapod. I received a promotional item as a thank you for participating and to facilitate this review. I am disclosing this in accordance with the Federal Trade Commission's 16 CFR, Part 255 "Guides Concerning the Use of Endorsements and Testimonials in Advertising."
© 2015, Tough Cookie Mommy. All rights reserved.