*This is a compensated campaign in collaboration with JOHNSON'S® Baby and Latina Bloggers Connect. All opinions are 100% mine.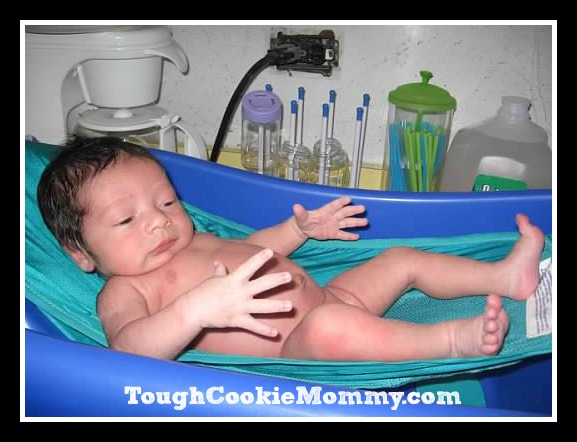 This past weekend was Mother's Day and most moms spent the day being pampered and doted upon by their significant others and their kids.  The truth is that every single day is an opportunity to celebrate motherhood and to share expressions of love from your children.  From the moment that they were babies, I have enjoyed every moment with my sons and know that every touch, hug, and smile that we have shared has nourished all of us emotionally.
    As infants, I made sure that I bonded with them through daily rituals that allowed us to spend time together and to make wonderful memories through the power of touch.  One of these routines included bath time every evening which was spent as a family when my husband and I bathed each son before going to sleep.  Studies show that, in the first three years of life, interaction with moms and dads can help to stimulate a baby's growing brain.  Hubby and I were avid readers throughout each pregnancy and we knew the importance of sharing this special time together every evening.

    We would first bathe the baby using lavender scented baby bath wash.  I loved the scent of it and liked how it soothed both of our sons before going to sleep.  After bathing, we massaged each baby with lotion while playing classical music in the background.  Research has shown that babies who experience routine touch and massage are more likely to develop self-confidence and the ability to relate positively to others.  We knew that these special moments that we shared every evening would help to improve their sleep and help us to make lasting memories that we enjoy to this very day.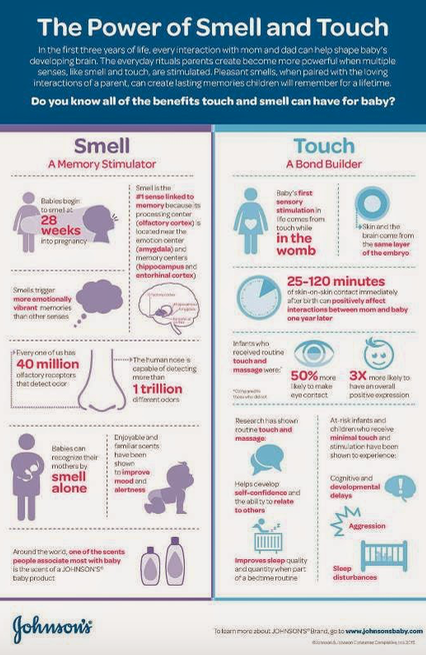 By age three, 85% of a baby's brain is developed, so it's important to engage with your child from the first moments of his or her life.  Simple gestures such as holding your baby skin-to-skin – so his or her bare skin is touching yours – has important benefits.  Bath time is the perfect opportunity to have these interactions with your baby.  Think of bathing your child as  much more than getting them clean, it's also an easy and often-overlooked chance to encourage baby development.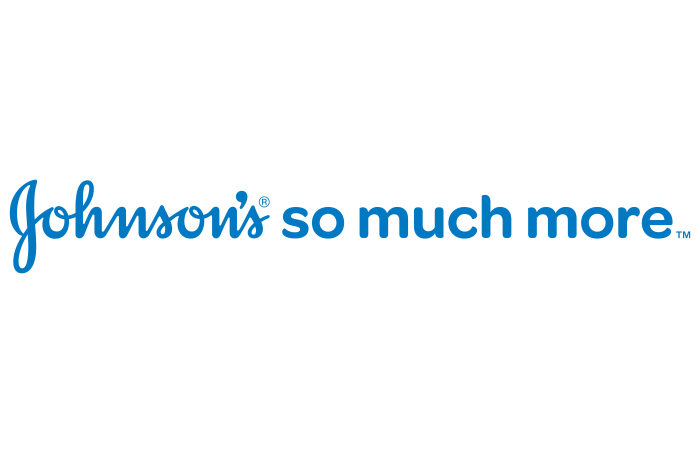 JOHNSON'S® wants you to cherish those moments and to remember that every touch, every hug, and every smile stimulates your baby's senses and helps their healthy development. It's through the power and affection of your loving touch­ that you are able to soothe them, delight them, and nurture their developing mind.
Check out the video:  Celebrating the Power of Mom's Touch | JOHNSON'S® below!
Let's get social!  Make sure you connect with JOHNSON'S® on Twitter and Instagram to learn more about how you can enjoy those special moments with your baby!
Let's Discuss:  What are some of the special moments that you share on a daily basis with your baby or child?
–
This is a sponsored campaign in collaboration with JOHNSON'S® and Latina Bloggers Connect. However, all opinions expressed are my own.
© 2015, Tough Cookie Mommy. All rights reserved.