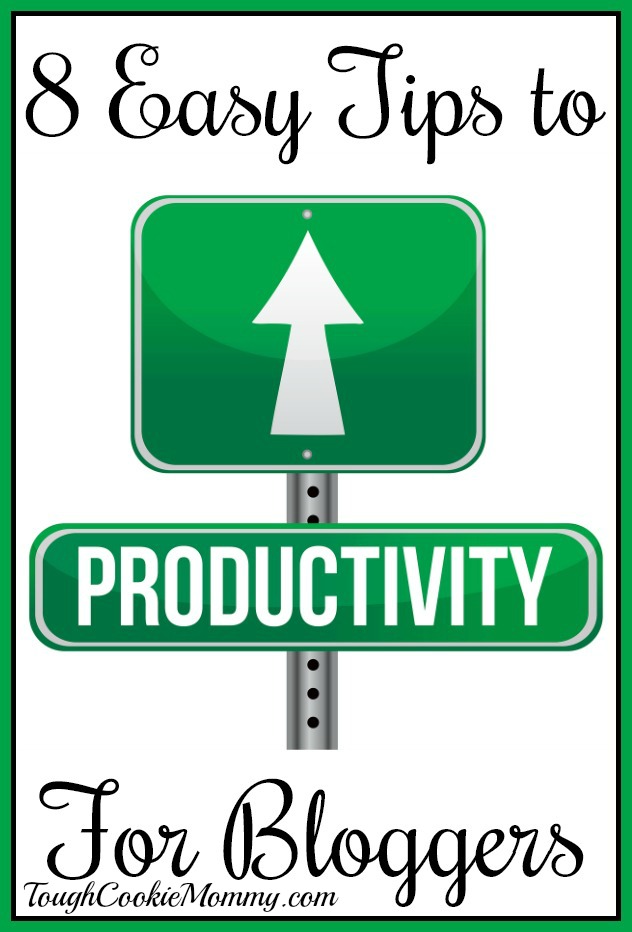 1. Start Each Day with a To-Do List
    Having a list of tasks that need to get done will keep you from wasting time figuring out what to do next. Create the list based on your own preference – some choose to rate the tasks from most to least important. Others arrange them from easiest to hardest, so by the time they get to the more difficult items they have some momentum going.
2. Take Breaks – and Take them Seriously
    Give yourself a few minutes to relax for every hour of work. Move away from the computer and try not to think about what you need to do during the break. Go outside and get some fresh air. When you come back to the work, you'll be rejuvenated and ready to get more tasks knocked out.
3. Figure Out Your Most Productive Time of Day
    Some bloggers work better early in the morning, fresh out of bed. Others may need to wait until the evening, when they have been able to spend time with family and friends to really knock out their to do list. Experiment with different schedules to find out what times are best for you, and then work during those hours as much as possible.
4. Schedule Social Media Time
    Perhaps the biggest time waster for a blogger is sitting too long on sites such as Facebook and Pinterest. Going to share your latest post may turn into an hour of checking up on your entire friends list or daydreaming over the beautiful bedroom pins. Give yourself blocks of time to be on social media, so it doesn't eat into your productivity.
5. Forward your Emails to a Single Account
    Bloggers with multiple sites or clients may find they have several email inboxes. Using a single account and forwarding all address to that inbox will greatly improve your productivity, as it cuts down on the time you spend logging into each email. Alternatively, use a program such as Windows Mail so you can see all of your inboxes in one location for fast checking.
6. Hire a Virtual Assistant
    Getting someone to take care of the mundane, time-consuming tasks frees you up to be more productive on the rest of your to-do list each day. VAs can reply to emails, promote blog posts and giveaways, pitch companies on your behalf, and create and edit images for your blog. Find a VA who is effective so your money is well spent and you are truly benefiting from the arrangement.
7. Use an Editorial Calendar
    This can be a Microsoft Excel spreadsheet, the WordPress Editorial Calendar, or a planner that you write all of your post ideas and deadlines inside. No matter your style, having a calendar will help you stay on track and make sure you get things done on time. It will also allow you to keep all ideas in one place so you never run out of ideas for posts.
Content Brew is an excellent course for coming up with an editorial calendar system as well as hundreds of post ideas!
8. Try Not to Multi-Task
    Though it seems like it may be more productive to work on three things at once, it takes most bloggers longer to complete any one task this way. Putting 100% of your focus on a single item on your to-do list allows you to cross it off much quicker. And seeing your list being marked up will help keep your motivation, and productivity, high.
Let's Discuss:  Which one of these tips would help to make you a more productive blogger?
© 2015, Tough Cookie Mommy. All rights reserved.