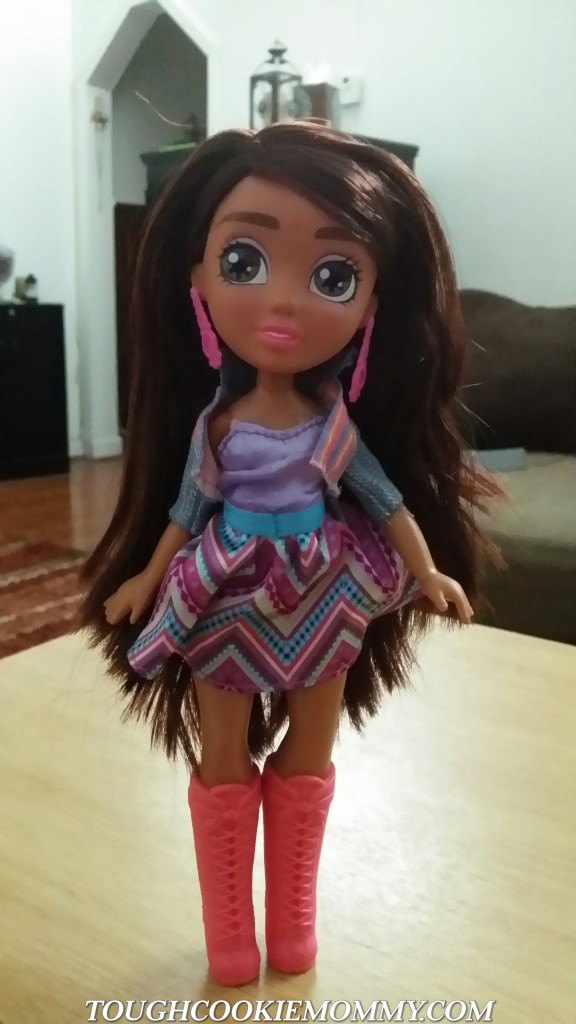 When I was a little girl, I loved playing with dolls.  I can still remember spending hours role-playing with them and using my imagination to act out scenarios and to dress and accessorize them.  This time was magical for me because it was almost like I created my own little world that included my beautiful dolls and myself.  The only problem was that, back then, there were not many dolls who embodied or represented Latinas or Latin culture.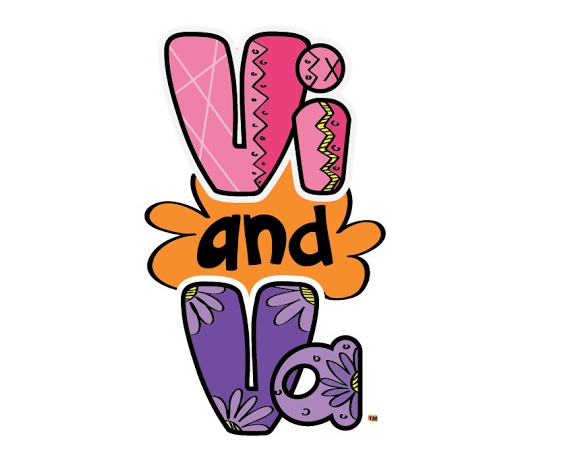 Although I don't have daughters, I teach young Latinas and have been doing so for over fifteen years.  During this time, I have seen how important it is for young girls to have images in the media, and around them, that they can relate to culturally and emotionally.  Vi and Va has recently launched a fashion doll line that is inspired by Latino cultures.  It consists of four main characters who are not just friends, they are also family!  This is an added bonus for me because Latino culture has always revolved around the importance of the family so these dolls are in line with our cultural beliefs and practices.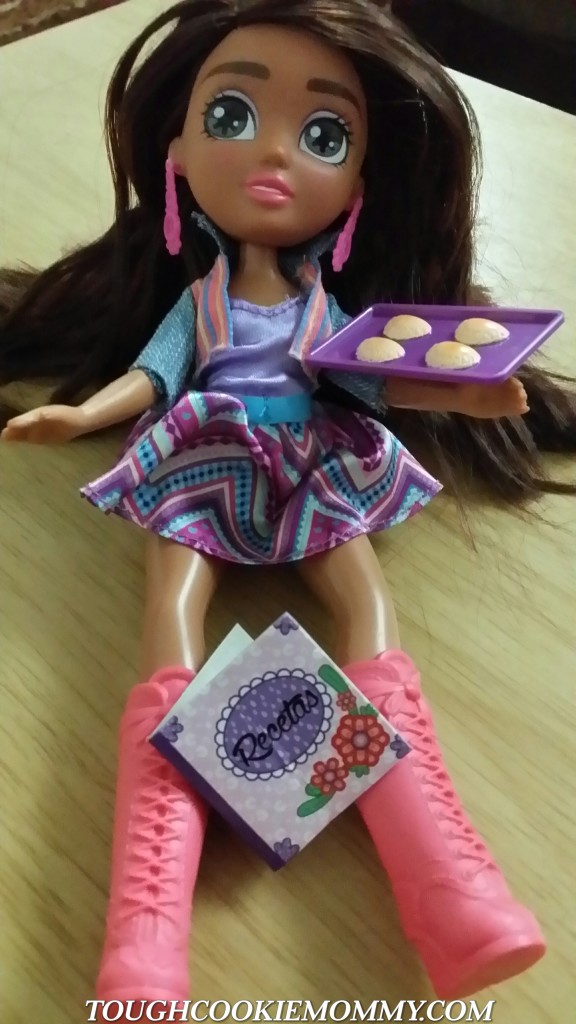 Vi and Va are two teenage sisters named Viviana (Vi) and Valentina (Va).  Every day is an adventure for these girls and they love celebrate the bonds of family and friendship. Vi and Va, along with their best friends, cousins Felicia and Roxxi, were created to help girls honor and embrace their heritage. The themes and storytelling within the line focuses on both family and culture.  Imagine how much young Latinas will learn about self-acceptance and self-love when they are able to see that their beauty and uniqueness is special enough to be represented in the dolls that they play with.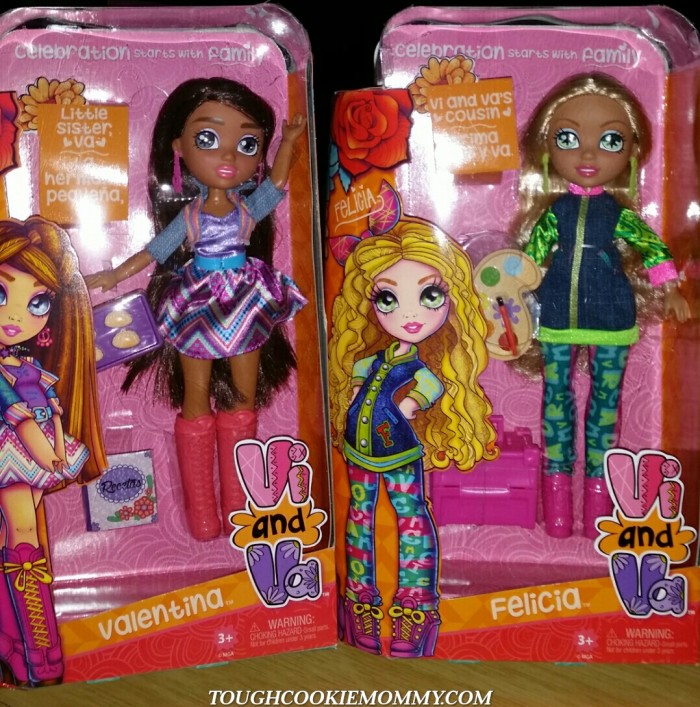 So, without further ado, let me introduce you to the Vi and Va dolls:
Older sister, Vi, 16, is spontaneous and easy going. She's musically inclined and loves to exhibit her musical talents for the rest of her family at holiday gatherings. She also loves inventing new styles as a fashion designer.
Younger sister, Va, 15, is very neat and organized.  She's talented at making empanadas, a skill she learned from her mother and her grandmother.  She also loves experimenting with new hairstyles and making herself beautiful by displaying flowers and ribbons in her hair.
Vi and Va's cousins are named Felicia and Roxxi. Felicia is 17 years old and prides herself on being an artist. Roxxi is 18 years old and she is a talented dancer.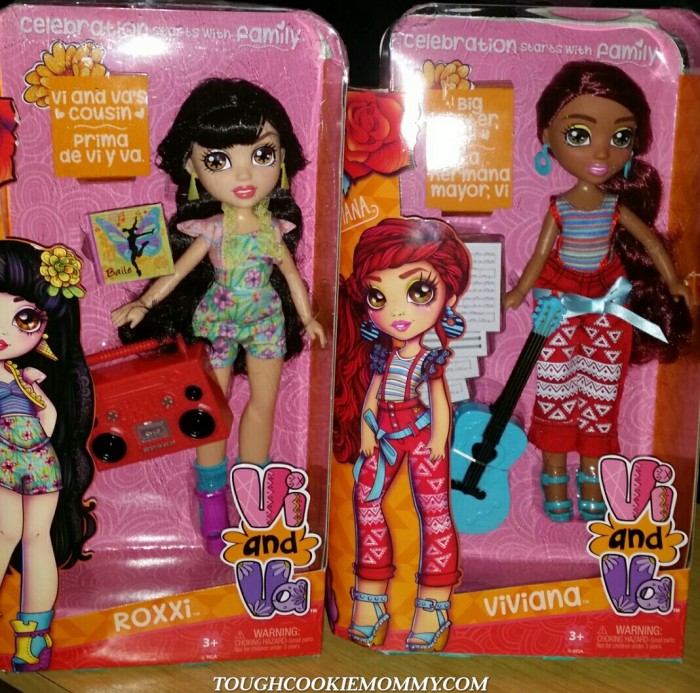 Vi and Va dolls are available exclusively at Target.  The line includes of dolls and activity sets that help young girls to pretend-play and reenact each character's storyline while highlighting her special talents.  The line also has a birthday party/quinceanera collection, where the family celebrates Vi turning 16 and Va turning 15 with a combined family party celebration.  It's a fun way for girls to dress up and role play with styling accessories.
For more information, please visit the Vi and Va website and join the conversation on Facebook and Twitter about how these dolls help girls honor and embrace their heritage.
Let's Discuss:  How important do you think it is for young girls to have dolls to play with that they can connect to culturally?
GIVEAWAY: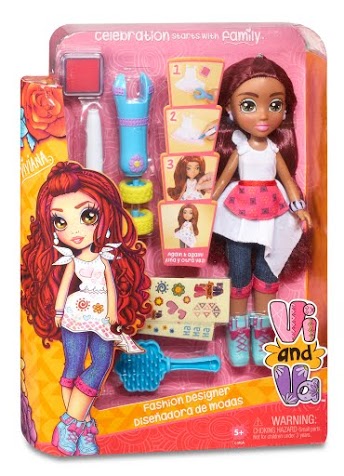 Our Sponsor is giving away a Vi and Va Fashion Designer Doll Viviana to one reader of Tough Cookie Mommy!a Rafflecopter giveaway
– This is sponsored post in collaboration with Vi and Va Dolls and Latina Bloggers Connect. However, all opinions expressed are my own. *Comments submitted may be displayed on other websites owned by the sponsoring brand.
© 2015, Tough Cookie Mommy. All rights reserved.