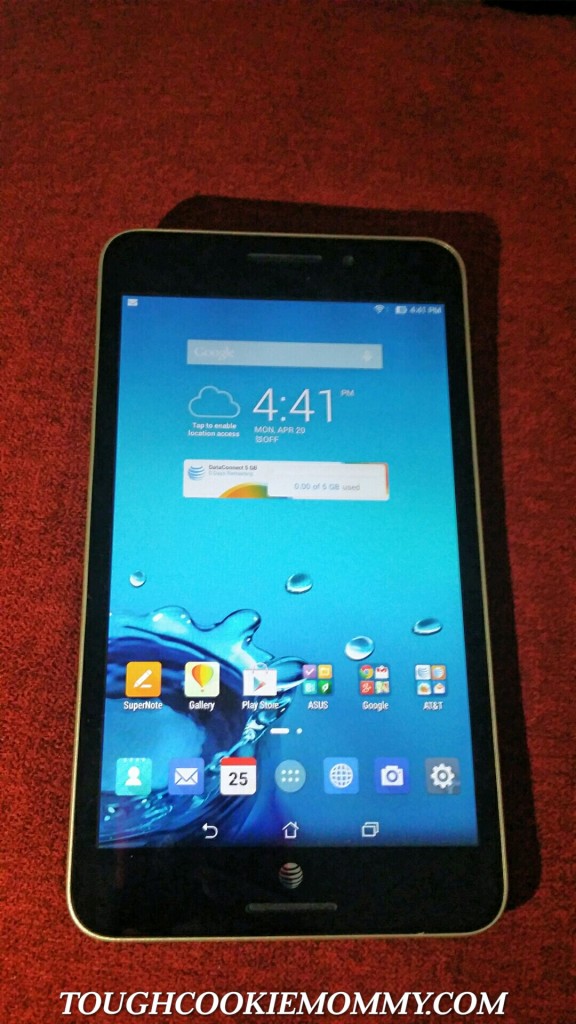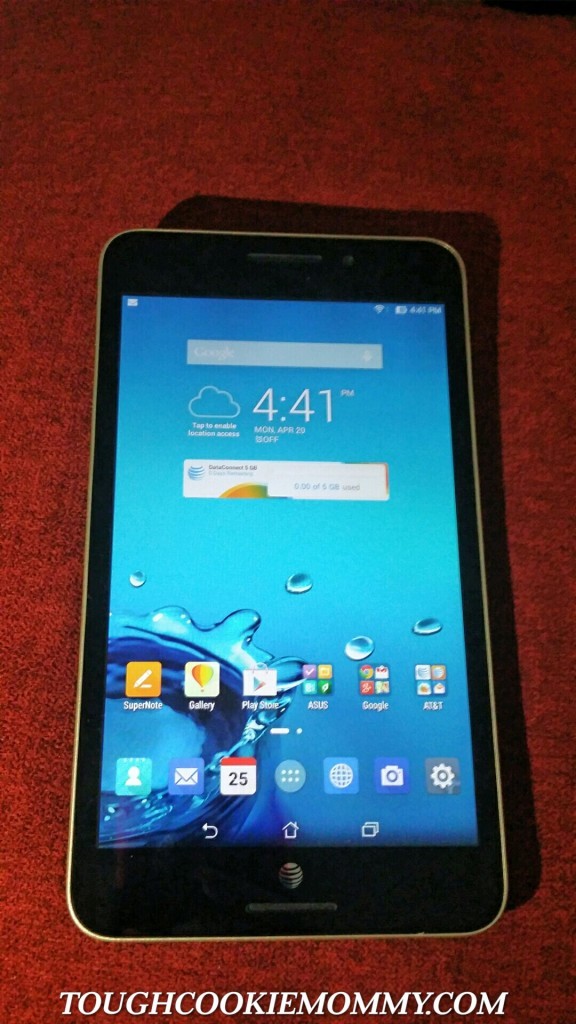 Let's face it, we live in technologically driven times.  Just about everything that I manage on a daily basis revolves around my smartphone, laptop, or tablet.  The tricky part is finding these devices and purchasing wireless plans for them that fit into our monthly budget.  After all, nobody wants to be without all of the latest features found in more expensive devices.  This is why the ASUS MeMO Pad  7 LTE is the perfect tablet for a busy mom on a budget like me!
    I really love that this tablet was built specifically for entertainment in mind.  It boasts a 7″ display and dual front-facing stereo speakers which allow me to listen to my favorite songs while enjoying amazing sound.  Also, I can take as many selfies and usies as I want with its remarkable dual HD PixelMaster Cameras, 5MP in the rear and 2MP in the front.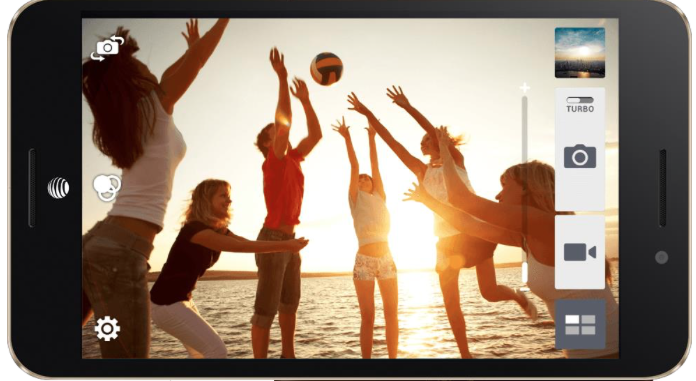 Now, I'm sure that you have a lot of little hands like I do just waiting in the woodwork to get your tablet and play games on it.  Thanks to the screen's anti-fingerprint coating I can enjoy every single, little detail without having to constantly wipe little fingerprints and smudges off the screen.  The ASUS MeMO Pad 7 LTE is also really sleek and compact so I have no problem taking it with me on-the-go to my son's basketball practices and games.

    The MeMO Pad 7 LTE has a powerful Quad Core Intel® AtomTM processor that gives it the performance to stand out in the 7-inch tablet market.  Its speed and reliability, along with AT&T's 4G LTE network, allow me to engage in fast web browsing, smooth video playback, and enjoy gaming right at my fingertips.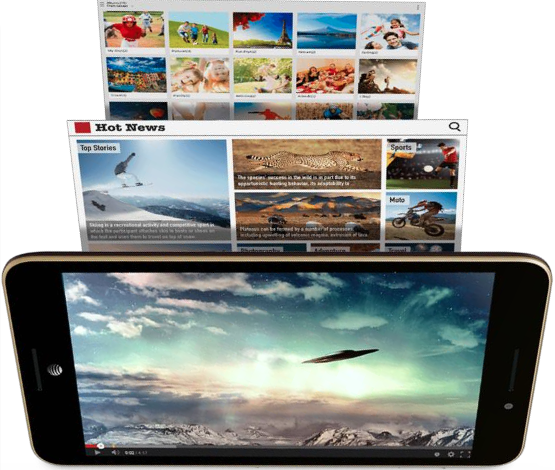 You can enjoy the ASUS MeMO PadTM 7 LTE for $74.99 as part of an AT&T 2-year contract*, and $174.99 as part of the AT&T GoPhone plan.  It truly is a competitively-priced LTE-enabled tablet with best-in class features that will appeal to those of you consider yourselves to be tech-savvy like I do!  If you use technology for a wide range of needs and are looking to enjoy many of the features that typically only found on more expensive tablets, this tablet is for you!
Let's Discuss:  Why do you think the ASUS MeMO PadTM 7 LTE would be the perfect tablet for you?
GIVEAWAY:
Our Sponsor is giving away an ASUS MeMO Pad 7 LTE to one reader of Tough Cookie Mommy!a Rafflecopter giveaway
Disclosure: I participated in this campaign on behalf of ASUS. I received a promotional item as a thank you for participating and to facilitate this review. I am disclosing this in accordance with the Federal Trade Commission's 16 CFR, Part 255 "Guides Concerning the Use of Endorsements and Testimonials in Advertising."
*2-yr agmt w/qual. data plan req'd
© 2015, Tough Cookie Mommy. All rights reserved.