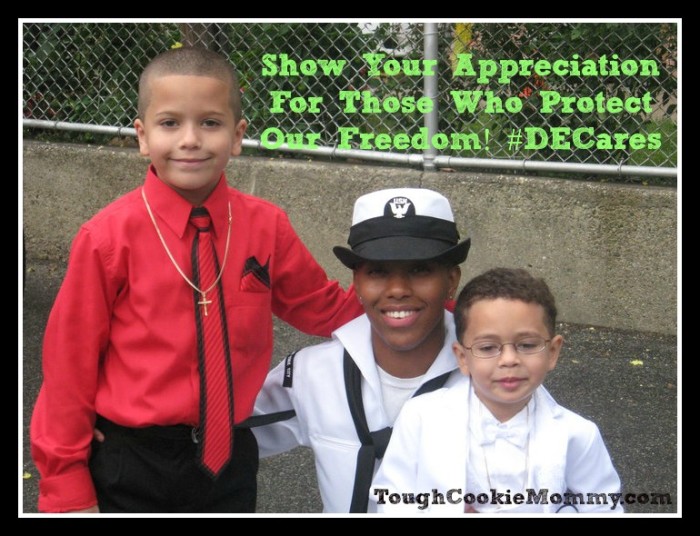 We have always been very proud of the military personnel in our family and throughout the country.  Both my brother and husband served in the Army previously and my Sister in Law is currently serving in the Navy and has completed tours in Afghanistan.  Their sacrifices have helped to ensure not only my own family's freedom but every other citizen's as well.  It is a source of pride to know that they have served our country in this way.
    When my Sister in Law was in Afghanistan for a year, I wanted to know how we could support her while she was away from home.  She would often call us and tell us how lonely and homesick she was so far away from home.  During this time, I picked up a few tips for how we could let her know that we were thinking about her and show her our appreciation for her service. Servicemen and servicewomen benefit greatly from feeling connected to their family and loved ones when they are deployed.  The long-term benefits for veterans are tremendous.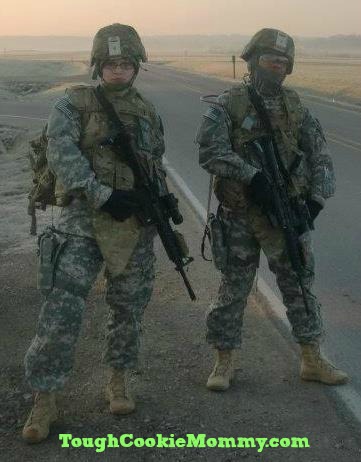 Here are some things you could do to show your appreciation for both active and veteran military members:
Volunteer at your local VA hospital-Simply spending some time with our veterans can put a huge smile on their face.  Everything from having conversations with them to reading to them is greatly appreciated.
Write pen pal letters to troops overseas-My Sister in Law has shared with me that receiving letters from friends and loved ones is the highlight of any day for those who are deployed.  It's a great way for them to feel involved in what is taking place back home.
Send a care package to a soldier overseas-Make sure you include toiletries and non-perishable candies and goodies.  My Sister in Law has told me that those care packages really gave her the strength to make it through.
Say "Thanks" to a veteran or someone who is serving in the military-It's nice to feel appreciated and most of us don't say "Thank You" nearly as often as we should to soldiers.
Mentor the child of a parent who is deployed overseas-It is very difficult for soldiers to be separated from their children.  By mentoring a child whose parent is deployed, you are helping veterans greatly and helping to ease some of the loneliness that kids feel when their parent is away.
    Direct Energy is committed to giving back to those who have sacrificed so much to our country.  For this reason, they have recently launched their military portal, a dedicated space where military personnel can find discounted energy rates for their home energy needs.  Direct Energy Customers have access to their on time bill payments rewards program, Refer-a-Friend Program, easy, on the go Online Account Manager and more.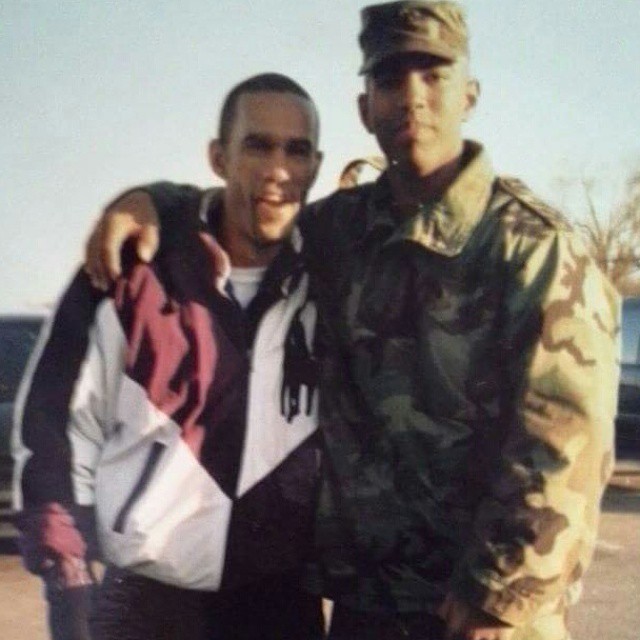 In order to be eligible for their discounted military rates, all military personnel have to do is enter their valid ID into the portal. Once it is verified, they will be directed to a dedicated military plans page with resources that are available in their area.  It's a great way for active and veteran military members to save money on their energy bills.  After everything they have done for all Americans, money woes should be the least of their worries…
Let's Discuss:  How do you help veterans in your community?
Disclosure: This is a sponsored campaign created in collaboration with Direct Energy. I am disclosing this in accordance with the Federal Trade Commission's 16 CFR, Part 255 "Guides Concerning the Use of Endorsements and Testimonials in Advertising."
© 2015, Tough Cookie Mommy. All rights reserved.