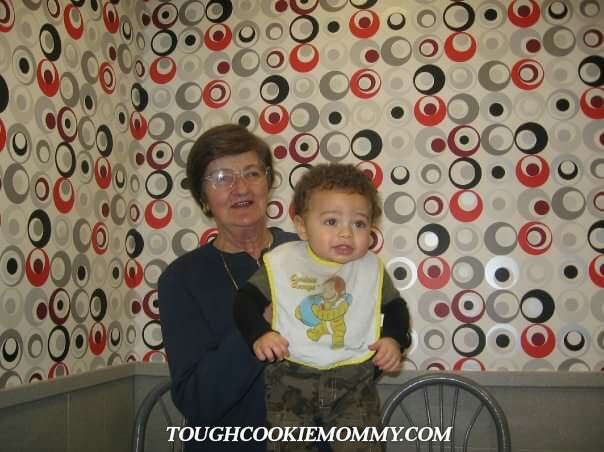 When I was a little girl in Spain, I lived with my grandparents.  They were the ones who basically laid the foundation for who I am as a person.  Although they both played an integral part into molding me as a person, my grandmother has been a constant in my life in so many ways.  To say that she is special to me is an understatement because there aren't enough words to describe the profound impact that she has had on making me into the woman who I am today.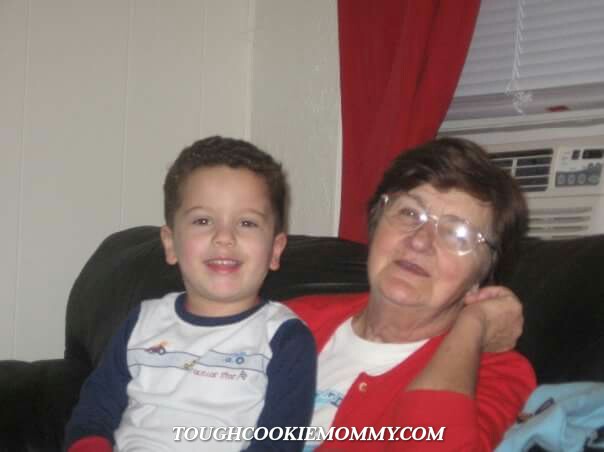 I have so many fond memories of the special things that she would do, on a daily basis, to demonstrate her love for me.  My grandfather would wake up in the wee hours of the morning to head to his job at the steel mill and I would promptly crawl into bed with Tata.  She would scratch my back until I fell asleep and just feeling her loving touch was so soothing to me.  Every single time she brushed my hair, straightened out the clothes I was wearing, or guided my hands as she taught me how to sew, I could feel the tenderness in her caress.

    From the moment I found out that I was going to be a mother, I knew that I wanted to make my children feel as loved and supported as my Tata has always made me feel.  She taught me the importance of not only telling my boys how much I love them, but also showing them that love through everyday demonstrations of it.  My grandmother also instilled in me a sense of right and wrong which I also try to impart to my sons.  As their mother, it is my responsibility to raise positive and productive members of society.  After all, Tata taught me that life is not always fun and games, sometimes it can be serious business.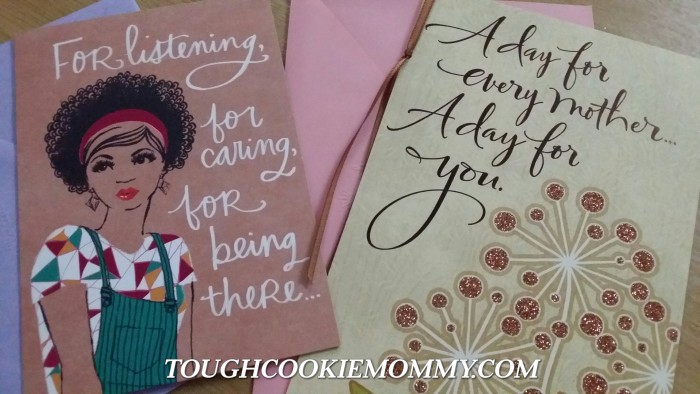 It has been extremely difficult to be separated from my grandmother when our family moved back to the United States.  Although we call each other and communicate online, it has been extremely hard having an entire ocean between us.  With so much distance separating us, small gestures such as sending a greeting card for Mother's Day every year have become an important part of me showing her how much I love her and how much she has meant to me all these years.  Hallmark cards have always had the perfect selection of cards to say exactly what my heart wants to say even from a whole continent away.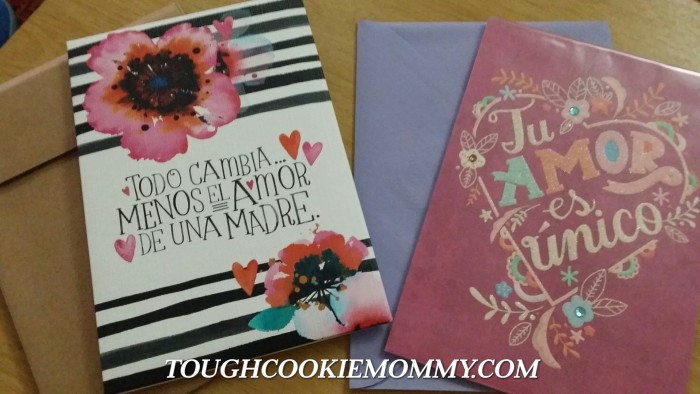 Although I fell in love with a lot of the greeting cards that Hallmark has this Mother's Day, these are my four favorites that I've narrowed them down to from which I will choose my grandmother's card.  I'm really excited about Hallmark's selection of cards in Spanish because, although Tata lived in the United States for many years, she is still more fluent in Spanish than English.  I love the idea of being able to send her cards in Spanish that echo my exact sentiments.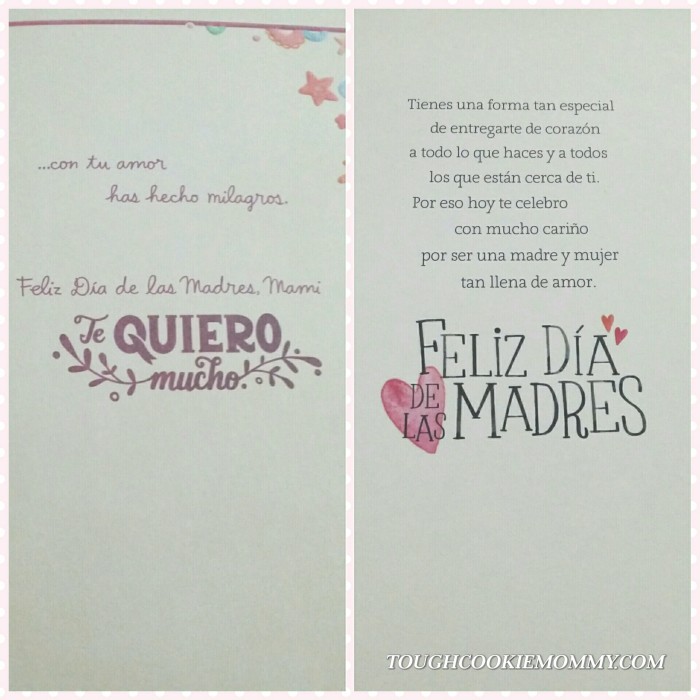 This Mother's Day, show the women who have inspired your motherhood journey how much they mean to you by visiting a store to purchase Hallmark cards that best represent their priceless contributions to your life. and role as a mother to your own kids.  As my grandmother always taught me, it's important to not only tell others that you love them but to show them too!
Stay Social!  Make sure you connect with Hallmark on Facebook, Instagram, Pinterest and Twitter this Mother's Day!
Let's Discuss:  Who has inspired your motherhood journey from the beginning?
Disclosure: This is a sponsored campaign created in collaboration with Hallmark. All opinions are 100% my own. I am disclosing this in accordance with the Federal Trade Commission's 16 CFR, Part 255 "Guides Concerning the Use of Endorsements and Testimonials in Advertising."
© 2015, Tough Cookie Mommy. All rights reserved.