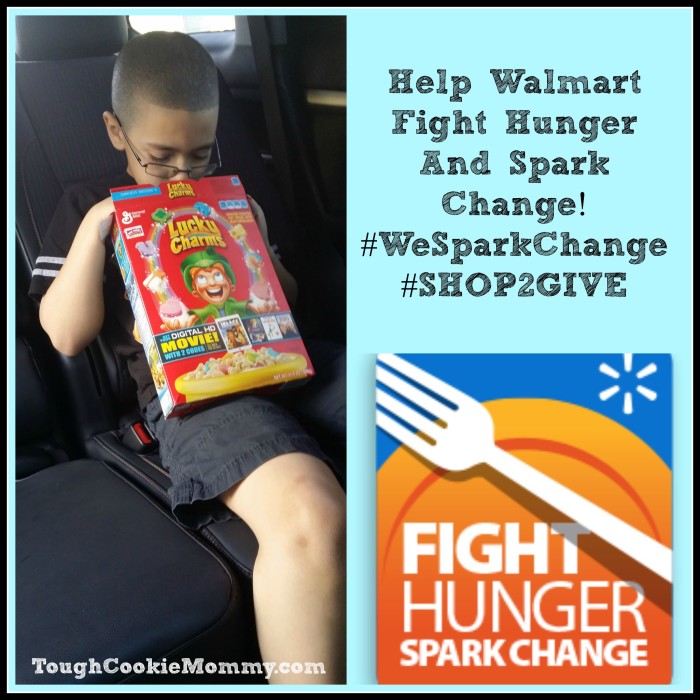 According to the USDA, 1 in 6 Americans may struggle with hunger. That is a sobering thought considering that many of these Americans who are hungry are children. As an educator, I have seen first-hand how devastating poverty and not having enough to eat can be for families. There have been many times when I have had to deliver groceries to the needy families of my students or even send students down to the nurse because they did not have enough to eat for breakfast and could not function in class because they were so famished.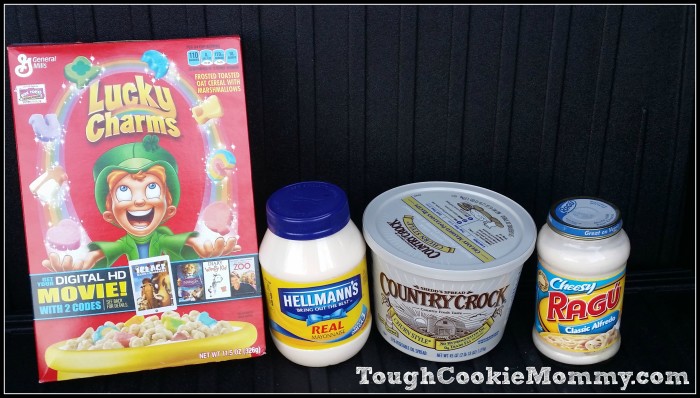 Walmart recognizes that it is time to fight hunger and has partnered with some of our favorite food brands to help feed America 75 million meals to Feeding America Food Banks nationwide.  As a Fight Hunger Ambassador, I am proud to join the movement to put food on the tables of those who need it across this country.  From April 6th to May 3rd, when you buy a specially marked item at Walmart, you help secure one meal on behalf of local Feeding America food banks.  This means that 1 item bought = 1 meal* secured!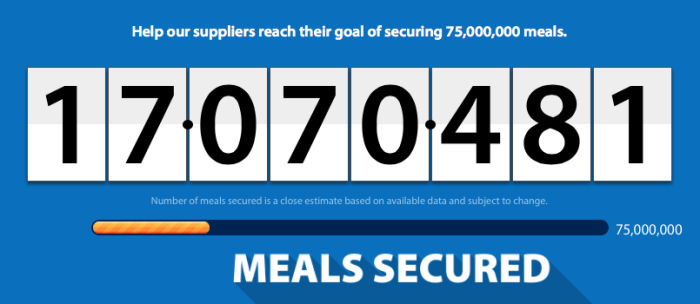 Here are some of the other ways that you could help to make a difference and join the movement:
GET SOCIAL AND USE THE HASHTAG #WESPARKCHANGE

Round up your 6 friends, family or co-workers and take a selfie to represent the 1 in 6 Americans who struggle with hunger
Upload your photo to Facebook, Instagram, or Twitter
Use the hashtag #WeSparkChange
Make your photo "Public"
For every social share- 1x = 1 meal
For every post you share on social media, Walmart will donate $10, up to $1,500,000, to Feeding America.  Make sure you spread the word to your friends and family so they can join the movement too!
DONATE AT THE REGISTER

Donate at the register next time you visit Walmart
From April 6 to May 3, you can give monetary donations of $1, $2, or $5 to your local Feeding America Food Bank at the register of any participating Walmart
    For each participating item sold between April 6th and May 3rd, each of the following companies, Unilever, General Mills, ConAgra, Campbell's, Kellogg's and Kraft, will directly donate a meal equivalent to Feeding America up to each company's individual maximum donation.

    We can all make a difference in fighting hunger and helping to spark change.  Join us on social media or donate at your local Walmart from April 6th to May 3rd.  Today is the day to make a difference!
Let's Discuss:  What are some of the ways that you can help to fight hunger in your community?
Disclosure:  As a participant in this campaign with Walmart, I have received compensation for my time and efforts in creating this post. All thoughts and opinions are my own. I am disclosing this in accordance with the Federal Trade Commission's 16 CFR, Part 255 "Guides Concerning the Use of Endorsements and Testimonials in Advertising."
FOOTNOTE: *The monetary equivalent of meals will be donated. $0.10 is equivalent to one meal secured by Feeding AmericaⓇ on behalf of local member food banks. See Walmart.com/FightHunger for details.
*Feeding America National Office Approved Meal Cost Calculation
(Effective July 1, 2014 — June 30, 2015)
$1 helps provide 10 meals
1 meal is equivalent to $0.10
Secured by Feeding AmericaⓇ on behalf of local member food banks
DISCLAIMER: Walmart is not responsible for donating the meals, the supplier partners listed above are responsible for that.
© 2015, Tough Cookie Mommy. All rights reserved.