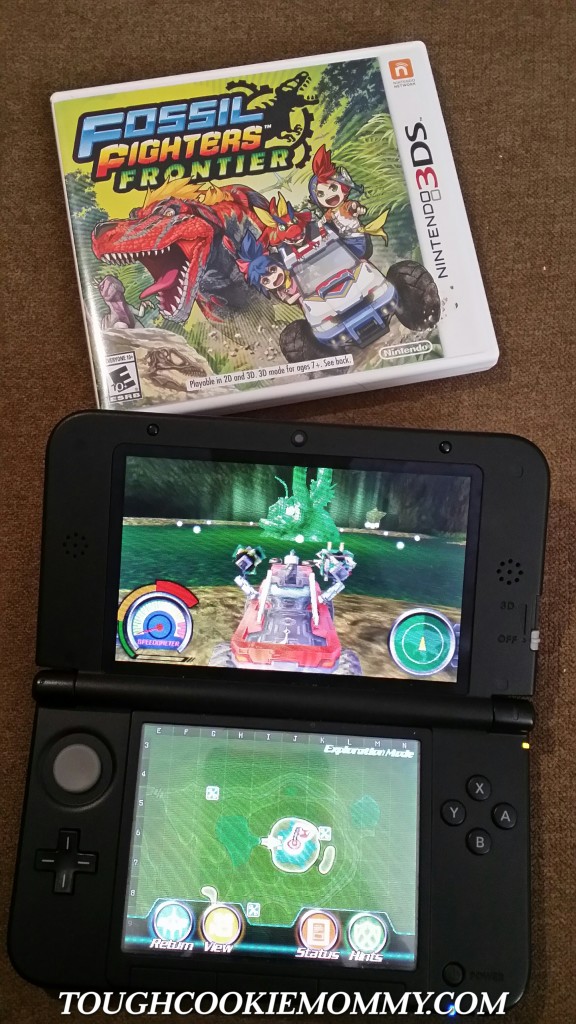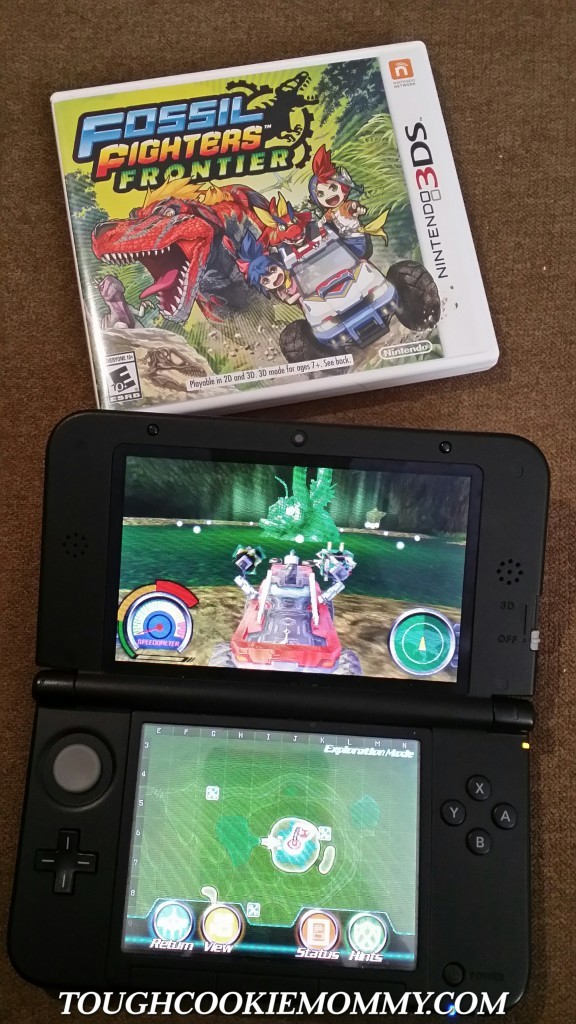 Ever since they were little, both of my boys have loved learning and reading about fossils and dinosaurs.  Now that they are older, they still enjoy doing so but they also love video games and technology so I try to integrate the two in enjoyable ways.  That is why I knew that my younger son would be thrilled to explore, dig and battle on his Nintendo 3DS with the game Fossil Fighters: Frontier!
    The Fossil Fighters series first launched on the Nintendo DS system in 2009.  This is the third game in this series and the first one that young gamers can enjoy on the Nintendo 3DS.  Players are catapulted back 65 million years to the time of the dinosaurs and have to collect and battle with vivosaurs.  They are prehistoric just like dinosaurs but a lot more dangerous.  My son loves exploring and digging through a fully 3D world and battling with the vivosaurs that he collected with his friends.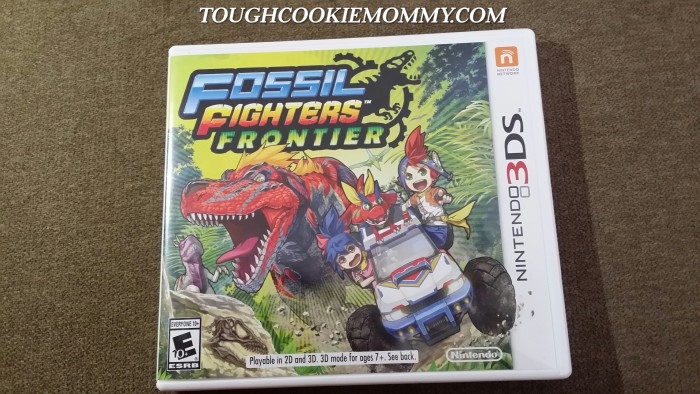 Here are some of the other fun features of Fossil Fighters: Frontier:
Upgrade your vehicle to race over giant ramps and discover new areas.
Fight 3-on-3 battles with your friends.
Use sonar to discover fossils while exploring in your Bone Buggy vehicle.
Unearth and clean fossils on the Nintendo 3DS touch screen using hammers and drills.
Team up with up to 3 players to explore dig sites, excavate fossils and battle with vivosaurs.
    My nine year-old loves that, once you complete part of the game story, a man called Professor Little will give you a tiny dinosaur called a Munchsaur.  He says you are allowed to name it whatever you want so he called his "Nibbles."  Also, he likes that during battles the Munchsaur transforms from a little, tiny vivosaur to a giant, humongous vivosaur.  I mean, what child hasn't dreamed of exploring prehistoric worlds in this way?
    Fossil Fighters: Frontier features a little something for every type of gamer.  If you or your child loves dinosaurs, this is the perfect game for launching yourself into an adventure of prehistoric proportions!
Let's Discuss:  Why do you think that kids of all ages are so fascinated by dinosaurs and exploring prehistoric times?
Disclosure: I participated in this campaign on behalf of NintendoAmerica. I received a promotional item as a thank you for participating and to facilitate this review. I am disclosing this in accordance with the Federal Trade Commission's 16 CFR, Part 255 "Guides Concerning the Use of Endorsements and Testimonials in Advertising."
© 2015, Tough Cookie Mommy. All rights reserved.