I'm not even going to mince words in this blog post, I am really tired.  Now, you are all most likely saying to yourself right now, "Join the club!"  As most of you are probably moms, I know that you feel my pain when it comes to the topic of sleeplessness.  I'd like to say that, like any other self-respecting superhero, I can go days or even weeks without sleep and still perform at optimal levels.  However, this is simply not the case…
   The truth is that I have done some really embarrassing things lately as a result of my exhaustion.  Let me begin by saying that I'm normally a pleasure to be around, despite what my husband says.  Unfortunately, my grouchiness has reached an all-time high as I imagine getting some sleep more than I actually do sleep.  As a matter of fact, my eight year-old son likes to refer to me as "Mommy Meanie" in the morning.
    It's not easy being all things, to all people, at all times.  This is why I sprayed my neck and wrists with hairspray instead of perfume last week.  I'm not sure what was more embarrassing, the sticky hairspray feel on my skin or having my son ask me if wearing hairspray scent was a new fad.
    I'm sure that many moms like me struggle to fall asleep or stay asleep night after night.  That is the only explanation I could think of when I see colleagues who are moms wearing mismatched socks or pulling toys out of their purses when asked for a piece of gum during staff development meetings.
    One restless night of sleep can have an effect on your whole week. If pain or being overtired is keeping you up at night, try a pain reliever and sleep aid like TYLENOL® PM as directed. TYLENOL® PM relieves minor aches and pains while helping you fall asleep. TYLENOL® PM is also non-habit forming when used as directed.  After all, not getting enough sleep can make you so some silly things like putting the car keys in the refrigerator.  Not that this has ever happened to me…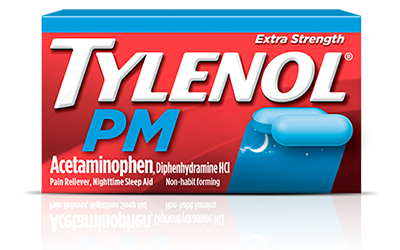 We want to hear all about your sleepless story.  The best part is that, by sharing your #IWasSoTired story with the makers of TYLENOL® PM on Instagram, you are entered for the chance to win a $1,000 Bed, Bath & Beyond™ Bedroom Makeover.  Three winners will be chosen every week!*
To enter, participants must:**
Take a photo or video to show how they felt or what they did when they did not get enough sleep.
Use the hashtags #IWasSoTired and #Sweeps in their Instagram post.
Be 18 years or older and live in the United States.
    You can find out more about this sweepstakes by visiting the #IWasSoTired tab on Facebook.  Don't let something like not getting enough sleep keep you from being the supermom that you were destined to be!
Let's Discuss:  What embarrassing things have you done after a sleepless night?
*Share with @TYLENOL on Instagram using #IWasSoTired #Sweeps for a chance to win a $1,000 Bed, Bath & Beyond™
Bedroom Makeover. Learn more here.
**NO PURCHASE OR SUBMISSION NECESSARY. OPEN TO LEGAL RESIDENTS OF THE 50 US & D.C., 18 AND OLDER. VOID WHERE PROHIBITED. Sweepstakes ends 5/1/15. Prize awarded as a gift card. For Official Rules, how to enter without use of a mobile device or submission, prize descriptions and odds disclosure, visit LINK. Bed, Bath & Beyond™ is not an official sponsor of this promotion. Sponsor: McNeil Consumer Healthcare Division of McNEIL-PPC, Inc., 7050 Camp Hill Road, Fort Washington, PA 19034.
Disclosure:  I have received information and materials from McNeil Consumer Healthcare, Division of McNEIL-PPC, Inc., the makers of TYLENOL®. The opinions stated are my own. This is a sponsored post.  I am disclosing this in accordance with the Federal Trade Commission's 16 CFR, Part 255 "Guides Concerning the Use of Endorsements and Testimonials in Advertising."
© 2015, Tough Cookie Mommy. All rights reserved.