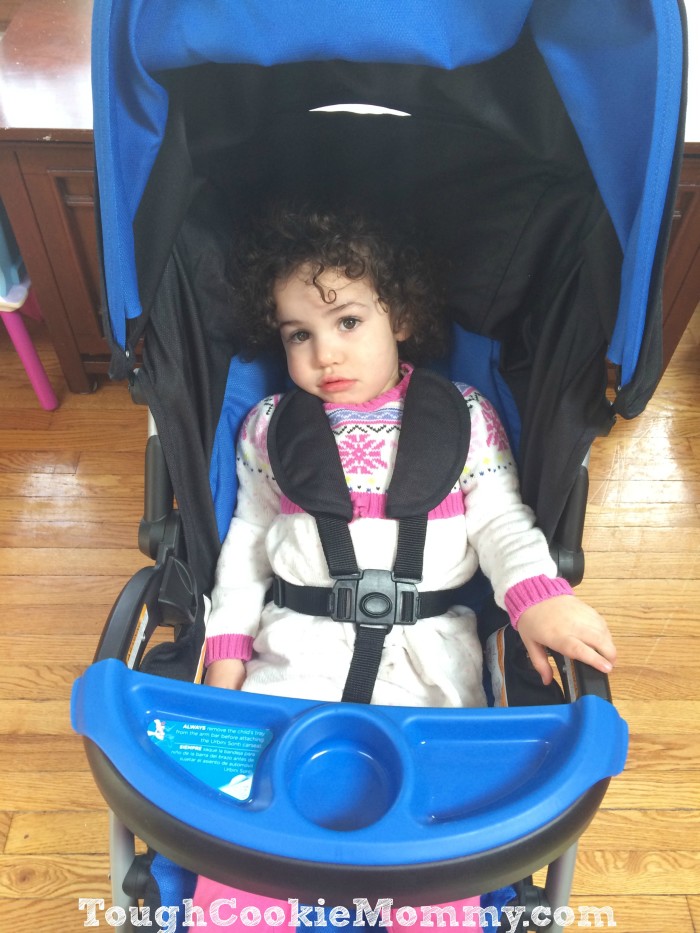 As a busy mom of five I am always looking for ways to make my life easier.  We are always out and about, and usually in a rush, so we need to move quickly all the time.  The Urbini Emi travel system allows us to do just that.  It folds up quickly and easily by pulling the strap in the middle of the seat.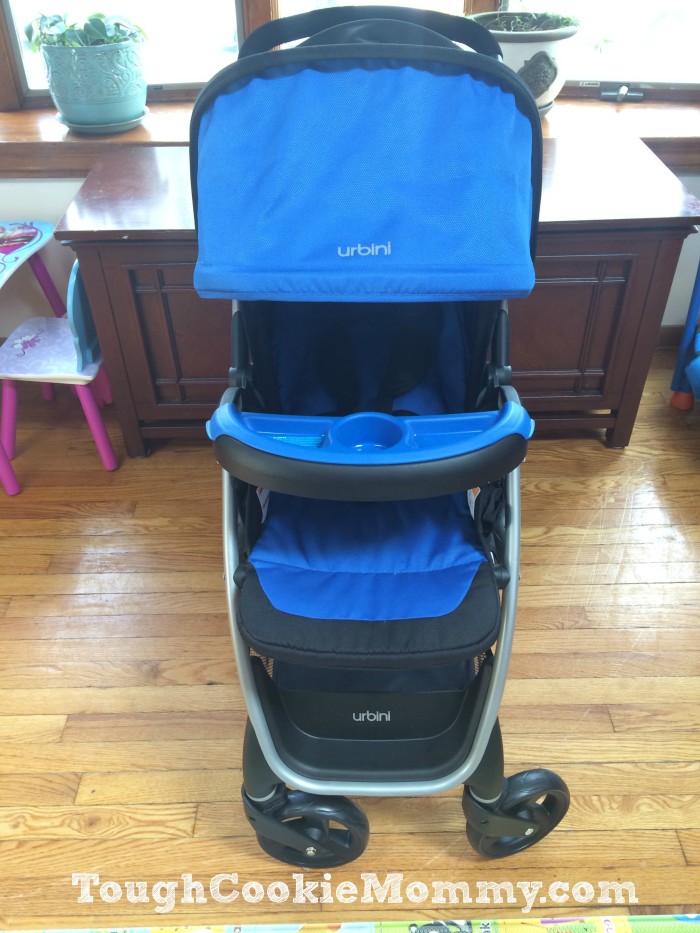 It's lightweight which makes it a breeze to fold and lift into the trunk of my minivan.  It is also pretty compact so I still have plenty of room in the trunk for shopping and the kids' sports gear.  The Urbini Emi also has many conveniences to make shopping, strolling, and navigating any terrain a simple joy.  It has an extra-large storage basket with a zippered compartment to keep your belongings safely tucked away.  The cup holders for baby and mom are an essential because I know when I'm out at the park or mall I'm always thirsty.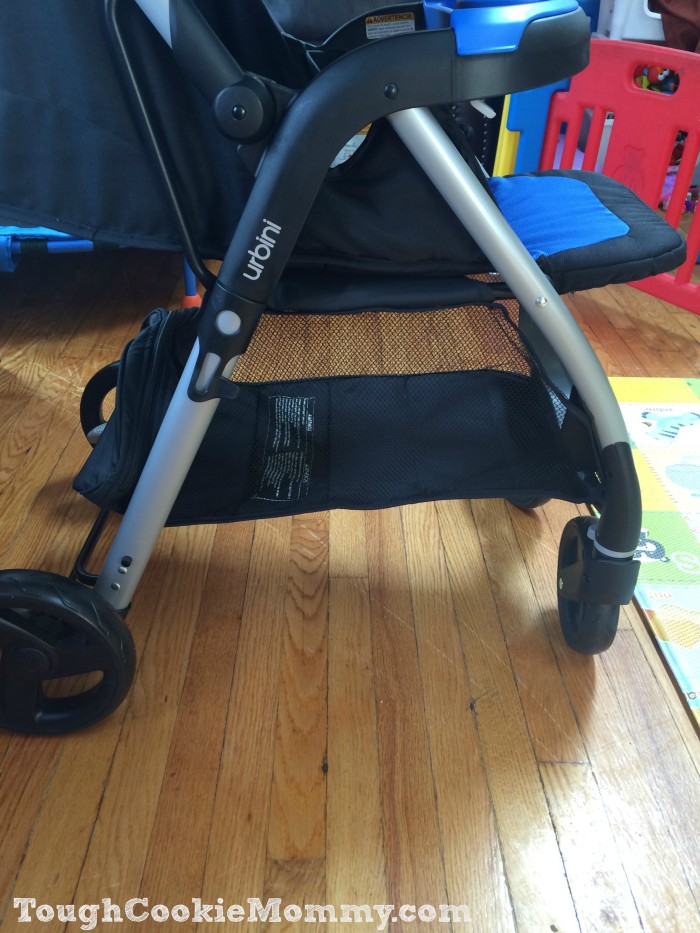 Your baby or toddler will be extra comfy in the cozy padded seat that fully reclines so he/she can sleep peacefully.  Emi's click-fit snack tray is easy to clean and allows baby to enjoy a snack on-the-go.  There is also an oversized canopy which completely covers my daughter so the bright sun doesn't keep her awake or touch her sensitive skin.  Many strollers don't have large enough
canopies and I actually bought a separate canopy for one of my old strollers.  It was hard to put on and I always forgot it so the canopy on the Urbini Emi is a great feature that I am very excited about!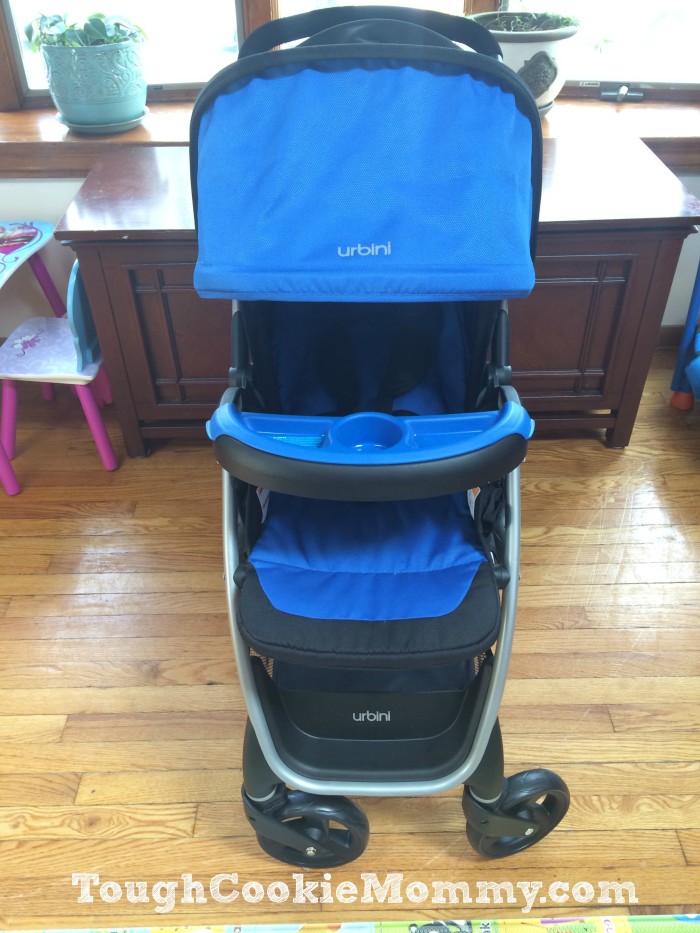 The adjustable handle is a perfect feature so mom, dad, or grandparents can push the stroller and be comfortable by adjusting it to their height.  Pushing the Emi is a breeze! The Emi can effortlessly maneuver on various terrain; the front wheels swivel 360 degrees so you won't get stuck.  I enjoy pushing my little lady around in the Urbini Emi and I feel secure that she is comfortable and safe during our strolls.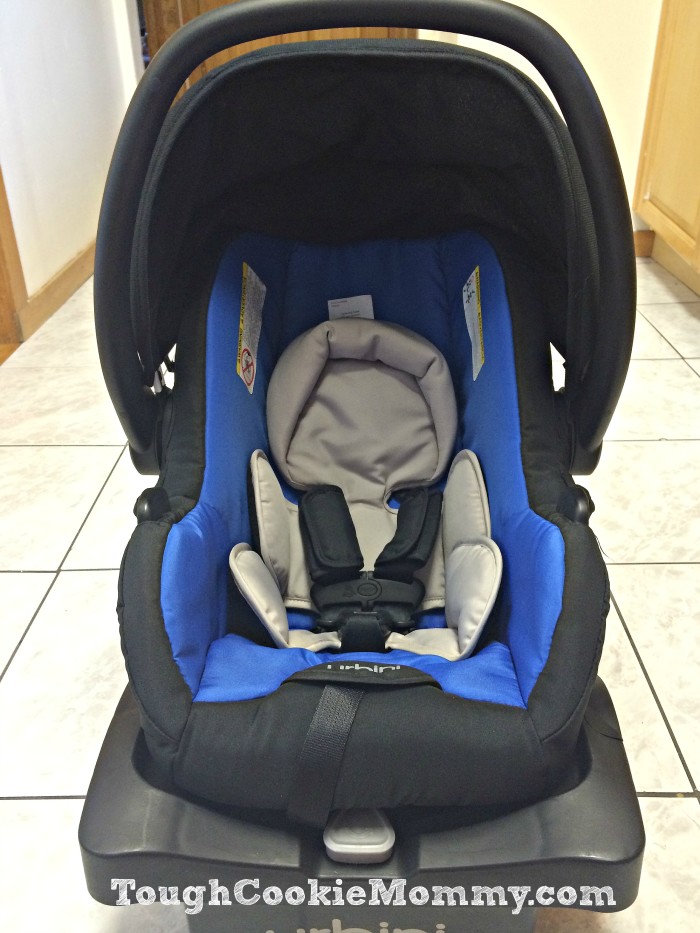 The Urbini Emi travel system includes the Urbini infant car seat, which is cozy with a 5 point harness system, and an infant insert to keep your precious cargo safe and sound.  It is also equipped with a base which you leave in your car so you can just click the carseat in and out with ease; most importantly without waking baby!  It is lightweight which is very important, especially as your baby grows.  I know first-hand how heavy a sleeping baby in an infant car seat is especially when you're carrying them up a flight of stairs after a long day.  I appreciate how the Urbini Emi created a system that takes into account the lifestyle of busy moms who can use any help they can get!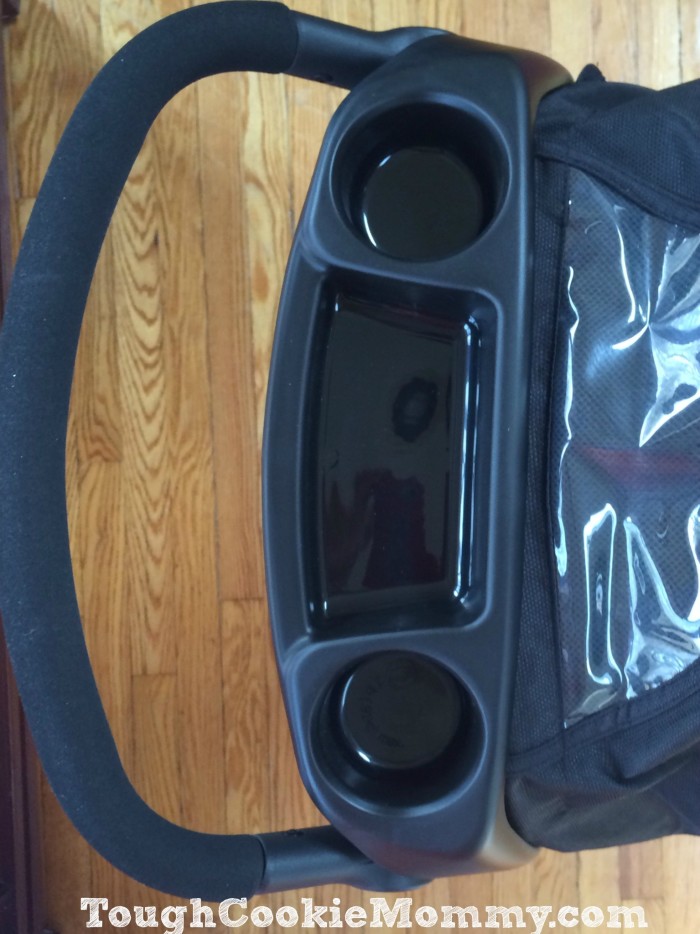 This stroller is an affordable, full-size, modern travel system that is lightweight, comfortable, and convenient. It is comparable to the overly priced strollers on the market that don't give you everything that the Emi does. Overall, I enjoyed using the Emi. My two year-old daughter did not want to get out of it, and took a nap in the Emi right after I put it together.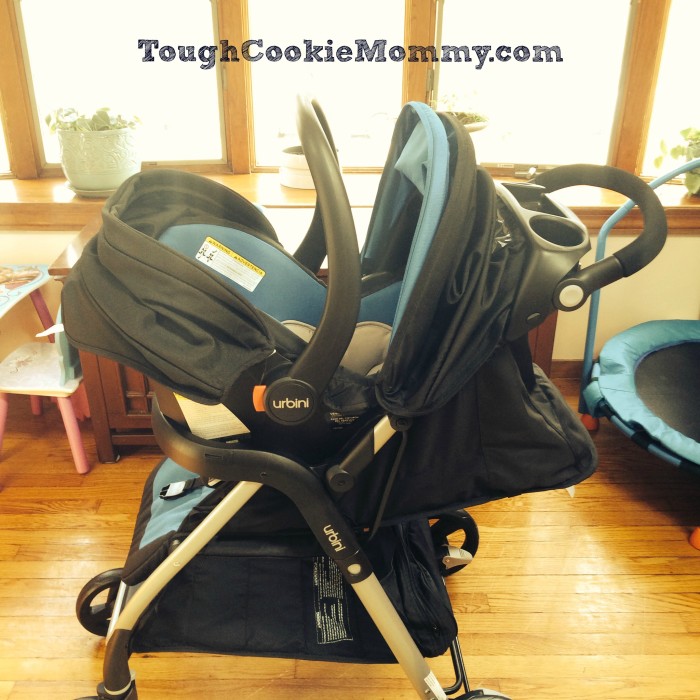 The Emi was very easy to assemble as it comes almost completely intact inside the box. It took me about 10 minutes to set up the entire travel system. I highly recommend trying the Urbini Emi! I have bought and used many different strollers and travel systems for my five children which kind of makes me an unofficial expert in the field, wouldn't you think?
    The Emi really impressed me, and I will definitely be using it for all of our travels to the park, in the city, the mall, the beach, and wherever our next journey takes us.
Let's Discuss:  What are some of the features that you look for in a stroller or a travel system for your baby?
Contributor Bio: Maura Picard is a devoted mom of five who comes from a large Irish-American family.  Her children are being raised in a multicultural home as her husband is of Puerto Rican descent.  She is a pediatric Physical Therapist who works with children with special needs from birth to five years old.  Also, she loves spending time with her family at the beach, park, and you will most certainly see the Picard clan on the basketball court!   She is the Contributor of all things baby here at Tough Cookie Mommy.
Disclosure: I participated in this campaign on behalf of Urbini. I received a promotional item as a thank you for participating and to facilitate this review. I am disclosing this in accordance with the Federal Trade Commission's 16 CFR, Part 255 "Guides Concerning the Use of Endorsements and Testimonials in Advertising."
© 2015, Maura Picard. All rights reserved.