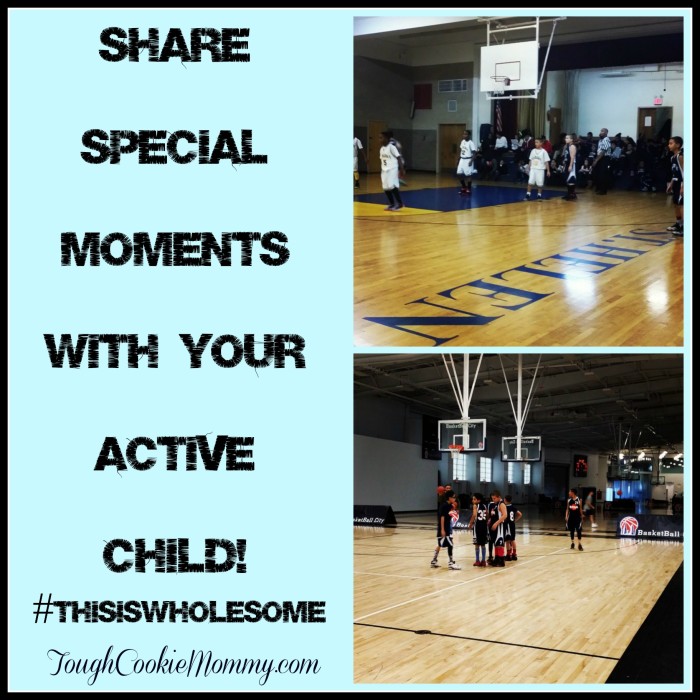 As many of you know, we are a huge basketball family.  Both of my sons play basketball and they get it from their grandfather because my Father in Law plays every Wednesday with his friends.  My husband is also a big sports fan and enjoys playing from time to time.  Due to this, we are an active family that is constantly active and on-the-go.
    Despite the fact that we are always either playing or running to basketball games, my husband and I try to make sure that we steal special moments with our boys.  One of these touching things happened at my older son's last tournament and he melted my heart and confirmed that I am doing pretty good as his mom.
    During halftime I was sitting in the bleachers with some of the other moms as our active sons practiced their free-throws until the beginning of the third quarter.  Normally, I try not to bother my son because he is eleven and he is at that age where he doesn't want his mom embarrassing him in front of his friends.  So I just watched as they practiced.
    All of a sudden, I noticed that my son dropped the ball and started running towards me.  As he approached me, he reached out and hugged me tight which caught me completely off guard.  It's not the hug that surprised me because we are a very demonstrative family when it comes to affection.  The fact that he did it in front of all his teammates was the surprise.  I asked him, "What was that for?"  He promptly replied, "It's a halftime hug!  I love you!"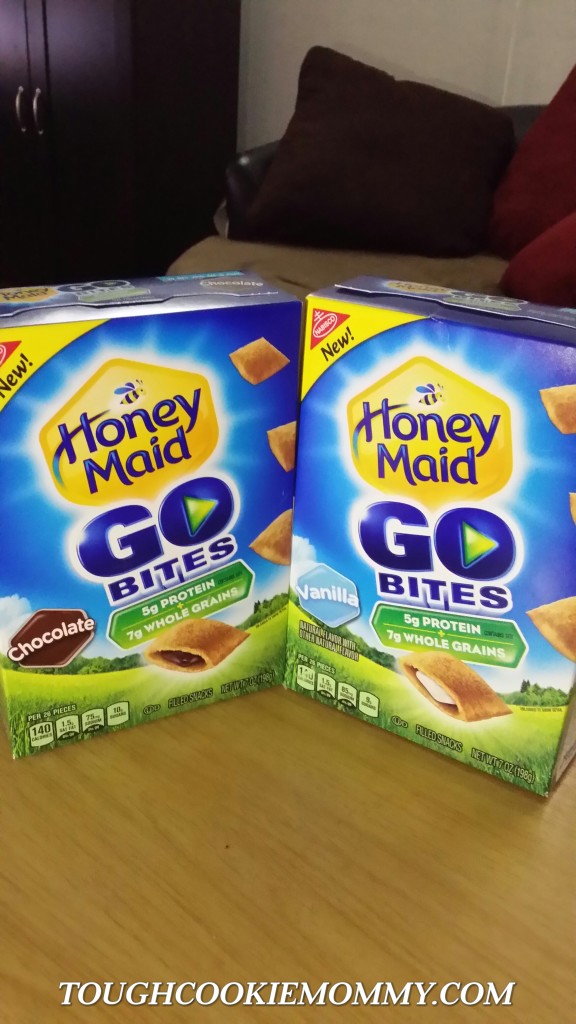 Special moments like these remind me that I am making the right decisions about the activities that my sons participate in as well as the snacks they enjoy during these activities.  Honey Maid GoBites are  filled crackers with crispy pockets of yummy fillings full of protein and whole grains that satisfy even my picky eater younger son.  Since they come in both chocolate and vanilla flavors, everyone in our family can enjoy them on our road trips to basketball games.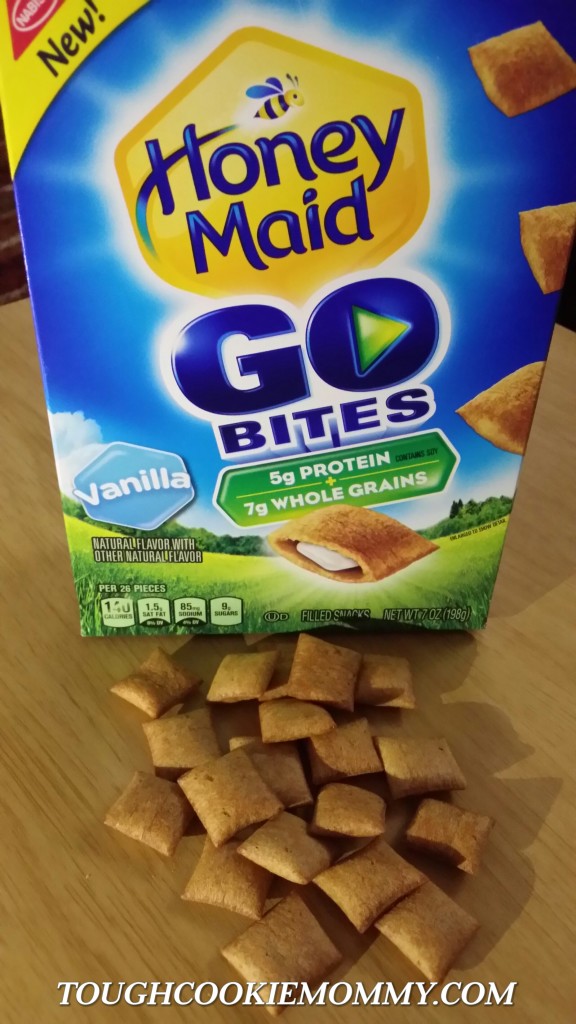 You would be surprised how important wholesome snacks, like Honey Maid GoBites, are when it comes to having active children who take part in organized sports.  After all, hungry children are grouchy ones and that would definitely not be conducive to sharing more of those special moments like the "Halftime hug" that I shared with my older son.  If you have tweens, you know exactly what I'm talking about!
Let's discuss:  How do you manage to share special moments with your active child?
Disclosure: This is part of a sponsored campaign with Being Latino and Honey Maid. However, all opinions expressed are my own. I am disclosing this in accordance with the Federal Trade Commission's 16 CFR, Part 255 "Guides Concerning the Use of Endorsements and Testimonials in Advertising."
© 2015, Tough Cookie Mommy. All rights reserved.