*This is part of a sponsored campaign with Being Latino and Honey Maid.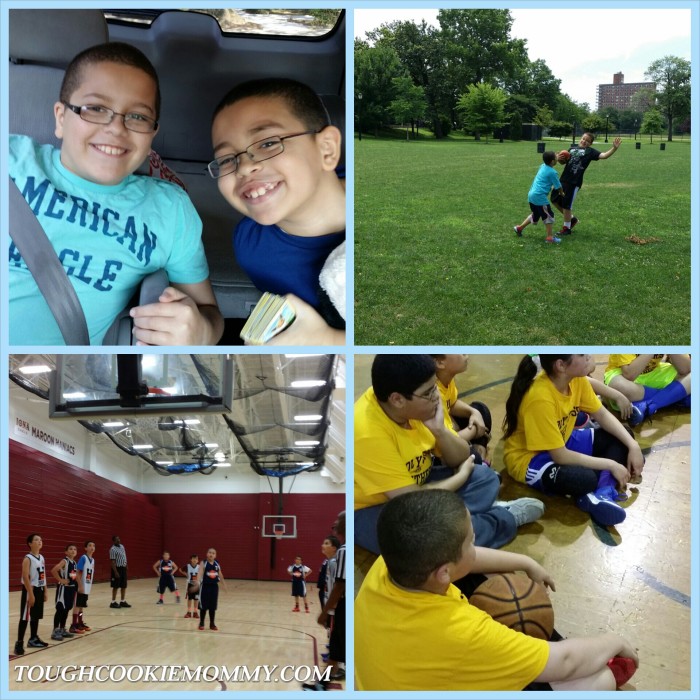 This family is constantly on-the-go.  If we are not rushing to get out the door every morning to get to work or school, we are driving to another state with my son's traveling basketball team.  Although it's not easy keeping up will all of our activities at times, we enjoy staying active and we love spending time together as we do them.
    Through the years, I have picked up some tips that have allowed me to manage our time more efficiently to allow us to maximize on our schedule so that we could have enough time to do all the things that we love regularly.  Before I share those tips with all of you, let me give you an idea of what our schedule is like on a weekly basis…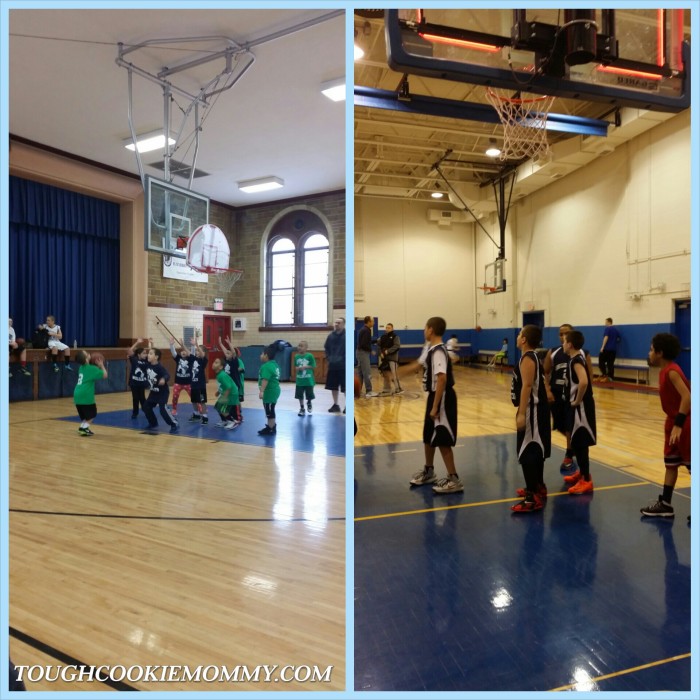 Both of our sons play basketball.  Our older son is on his school's Junior Varsity basketball team and plays on a competitive traveling team as well.  Normally he has 1 to 2 games per week on weekday afternoons along with team practices twice per week.  On the weekend, both of our boys play Intramural basketball as well and our older son's traveling team visits neighboring states to compete in tournaments.  All of this is aside from my husband and I both working full-time and running a business.
    Most of the time, we have to eat and go and we look for snacks that we can take with us in the car that are easy to carry.  That's one of the reasons why Honey Maid GoBites are perfect for the snack packs that I make every week.  They are filled crackers with crispy pockets of yummy fillings full of protein and whole grains.  As a mom, it makes me feel good about giving them to my boys before a game or to refuel afterwards.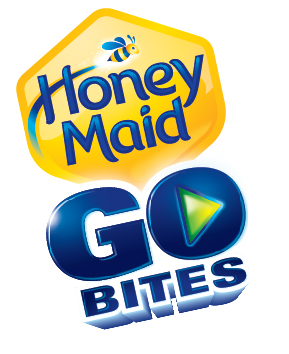 Aside from packing portable and nutritious snacks like Honey Maid GoBites for our excursions, here are some of the other tips I use to keep up with my family's busy schedule:
Plan ahead for the week's meals on the weekend.  On busy weekday evenings, it will take the guesswork out of figuring out what is for dinner.
Make sure you have plenty of water available at all times.  Believe me, kids and adults who are hydrated have a lot more energy.
Keep some extra t-shirts and changes of clothing in your car.  It will save you time from having to go back home should the kids' clothes get dirty or stained.
Prioritize your time and don't take on more than what you could handle.  It's important to be realistic about how many activities your family can participate in regularly.
Have lots of fun!  The minute your family is not having fun while participating in any activity, it's time to move on to something else.
    If you are as busy as we are, you will find these tips extremely helpful and, with five grams of protein and seven grams of whole grains in every 30 gram serving, Honey Maid GoBites are a snack your family will love and you'll feel good about giving them while they are on-the-go!
Let's Discuss:  What are some of the ways that you manage your family's busy schedule?
Disclosure:  This is part of a sponsored campaign with Being Latino and Honey Maid. However, all opinions expressed are my own.  I am disclosing this in accordance with the Federal Trade Commission's 16 CFR, Part 255 "Guides Concerning the Use of Endorsements and Testimonials in Advertising."
© 2015, Tough Cookie Mommy. All rights reserved.