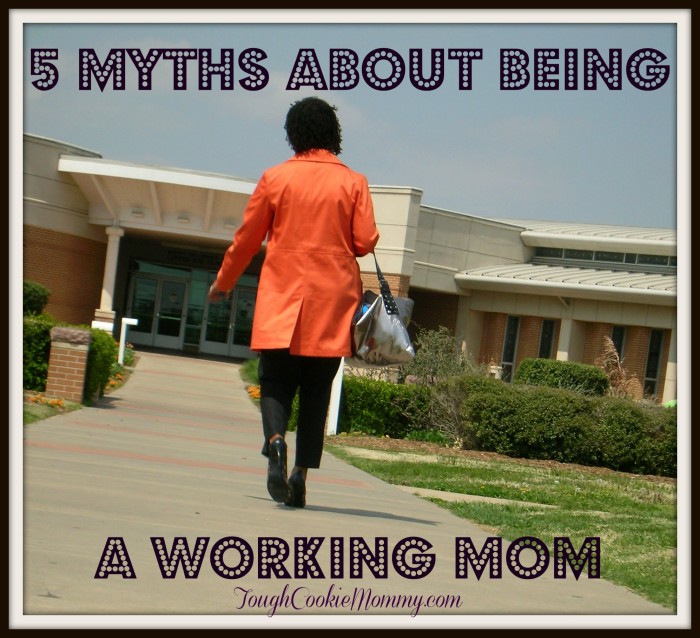 This past week, I have read a lot of posts on social media about the difficulties and triumphs of being a Working Mom.  Many of them make me chuckle seeing as how I can relate since I have juggled a career since I became a mother eleven years ago.  However, I have also found that some people have the wrong idea about what Working Moms experience on a daily basis.
    Although we are driven to excel in our careers, we also have the same concerns about parenting and our families that all mothers have.  After all, being a mom is a lot of work whether you add working outside the home to that equation or not.  This post is definitely not about whether Stay At Home Moms or Working Moms have it easier or harder than one another.  In my mind, it is a given that all moms work hard.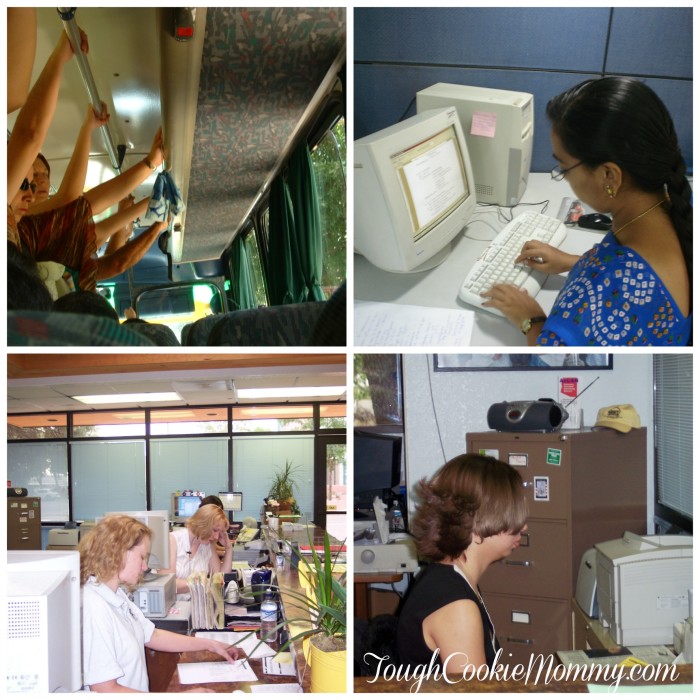 The purpose of this post is just to debunk some of the myths about Working Moms that I have been reading lately…  So, without further ado, here are 5 myths that are completely wrong about women juggling motherhood and working full-time:
We don't want to raise our own children:  This is just ridiculous.  There has not been one doctor's appointment, emergency room visit, or middle of the night fever that I have not personally tended to.  The only difference is that extended family supports me during the day with certain things like picking my boys up from school or dropping them off in the morning.
All we care about is earning money:  Nobody can deny that raising children can be very expensive.  Most moms who work do so to for a variety of reasons including reaching financial security, to divide financial responsibilities between both parents, and because they genuinely enjoy working outside the home.
Children of Working Moms lack affection and attention:  As a matter of fact, kids whose mothers work outside the home have the unique opportunity of not only receiving love and socializing with their parents.  They also get a lot of affection and support from extended family as well as childcare providers.   This also includes other children in daycare and school settings.
Working Moms are selfish and put their needs before those of their kids:  Personally, I couldn't think of a more selfless task.  It is not easy to leave your children while you go to work every morning.  Hearing them cry because they don't want you to leave is heartbreaking.  However, we put our kids first and make sure that we do what we have to do to make sure that we are providing them with every possible opportunity to have great lives.  This is universal to all mothers.
We pay other people to clean our homes:  While there is nothing wrong with hiring someone to help with housekeeping and other duties, most Working Moms tend to these tasks themselves.  I have never hired anyone to clean my home and have always assumed all of these responsibilities myself.  If I ever do decide to hire someone to do so, however, I will definitely not feel guilty about it whatsoever.
    Just to be clear, being a mom is hard despite being extremely rewarding at the same time.  Working Moms just happen to have unique situations, when it comes to parenting, that require a little more creativity and planning.  In the end, our children are just as loved, just as cared for, and just as happy as any other children.
Let's Discuss:  What do you think are some additional myths about Working Mothers that society has?
© 2015, Tough Cookie Mommy. All rights reserved.