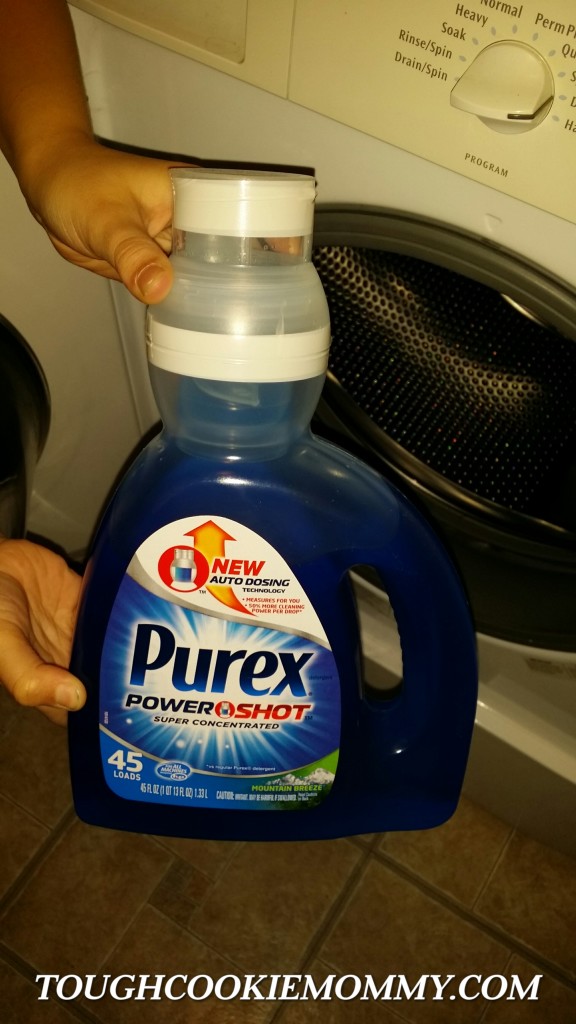 I've always been a firm believer in empowering my children to be independent.  This has been due to the fact that I want them to be self-sufficient in the future and because I am a full-time Working Mom so everyone has to contribute to the household chores.  Although I always do the bulk of the laundry, I have been teaching my older son how to load the washing machine and the dryer in order to wash his school uniforms on a weekly basis.
    One of the greatest challenges of teaching him how to wash and dry clothes has been helping him to gauge how much detergent to pour out depending on the amount of clothing that he is washing.  I've noticed that he sometimes uses too much because I see suds in the machine even after the load is done washing.  Recently, I have figured out the solution to this problem since Purex PowerShot detergent does the measuring for you!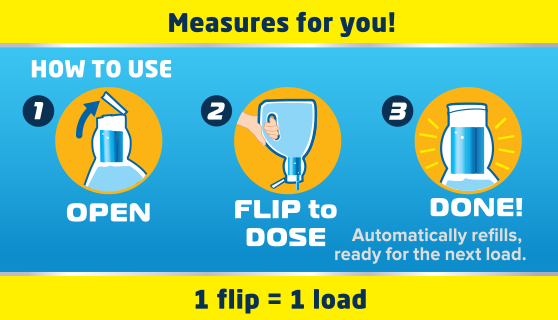 New Purex PowerShot detergent makes our lives more simple because it takes the guesswork out of our laundry routine and measuring.  It is the only bottle of detergent that automatically dispenses the right amount of super concentrated formula with 50% more stain fighting power in every drop.  The built-in dosing technology in the bottle does the measuring for you so you never have to worry about wasting it or making a mess.
    All my son has to do every time he washes his uniforms is open the cap, flip the bottle upside down and it automatically delivers one super concentrated dose of detergent.  He then flips the bottle back upright and he's done!  The PowerShot engine automatically refills and it is ready for the next dose and the next load of laundry.
    Purex PowerShot is currently available in two popular fragrances including Mountain Breeze and Natural Elements Linen & Lilies.  I can't think of a better time to teach your children how to do the laundry.  They will thank you for it when they are at away at college and mom isn't there to wash their clothes!
Let's Discuss:  What are some of the chores that your children are responsible for around your home?
GIVEAWAY:
Our Sponsor is giving away 2 coupons for 2 full-sized bottles of Purex PowerShot to two readers of ToughCookieMommy!a Rafflecopter giveaway

Disclosure: I participated in this campaign on behalf of Purex as a Purex Insider. I received a promotional item as a thank you for participating and to facilitate this review. I am disclosing this in accordance with the Federal Trade Commission's 16 CFR, Part 255 "Guides Concerning the Use of Endorsements and Testimonials in Advertising."
© 2015, Tough Cookie Mommy. All rights reserved.