*This is part of a sponsored collaboration with Latina Mom Bloggers and Pampers.  All opinions are 100% mine.
    My husband and I tried for almost four years to become pregnant with our first child.  After much prayer and frustration, we finally found out that we were expecting and it was one of the single most joyous day of our lives.  From that very first moment, we were determined to document every precious first-time event through writing and taking photographs.
    The first thing that I did was to start keeping a journal throughout my pregnancy to have a record of all of the thoughts and emotions that I was experiencing.  We also started putting together a photo album that included all of the sonogram images that we were given at my obstetrician appointments.
    Obviously, the culminating moment of our joy was the birth of our son in June.  It was during that very moment that my husband and I learned what it meant to fall in "love at first sight."  We never imagined that we could ever love another human being as much as we loved our son.  Starting the minute that he was born, we made sure that we cherished every single "first" moment that we shared together from the day we brought him home from the hospital to the moment he took his first steps.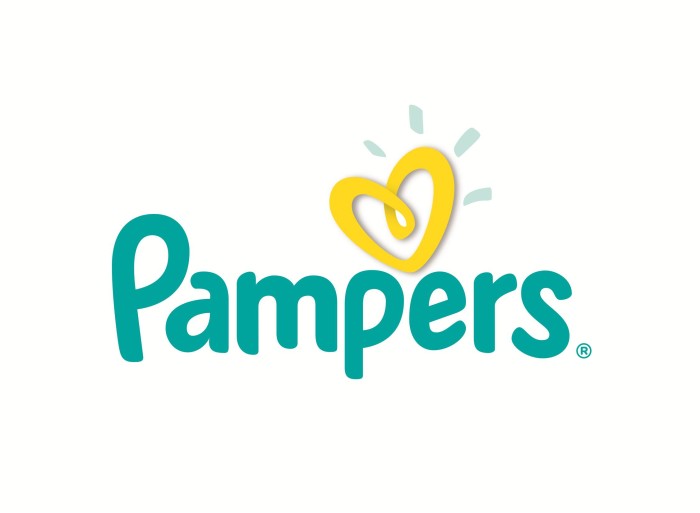 As the #1 choice of hospitals in North America and the first diaper worn by millions of babies, Pampers Swaddlers comforts and protects babies through their entire journey of firsts, helping to ensure their happy, healthy development.  Pampers understands there is nothing more joyful or rewarding than the precious first-time moments shared by little ones and their families. In honor of this special journey, Pampers has released a compilation video entitled "Firsts" that highlight those wondrous "first" experiences together.
    We loved Pampers Swaddlers when our baby was wearing diapers because they kept him dry at night and we felt that they were more flexible and comfortable than other diapers.  I was very excited to learn that they are now available through size 6!  Mothers all over the country can now have their babies enjoy the softness and comfort of Pampers Swaddlers all throughout their diapering years.
    To learn more about how Pampers and Pampers Swaddlers, visit their Facebook page and learn why they are the #1 choice of hospitals in North America!
******Join @PampersLatinoUS and Latina Mom Bloggers for a Twitter party to celebrate Valentine's Day and baby's firsts! Prizes include, Canon DSLR Camera, ERGOBaby Carrier, gift cards and more! To be eligible to win prizes, you must RSVP at LatinaMomBloggers.com.******
Let's Discuss:  What were your favorite first milestones that you shared with your baby or with a baby in your family?
GIVEAWAY: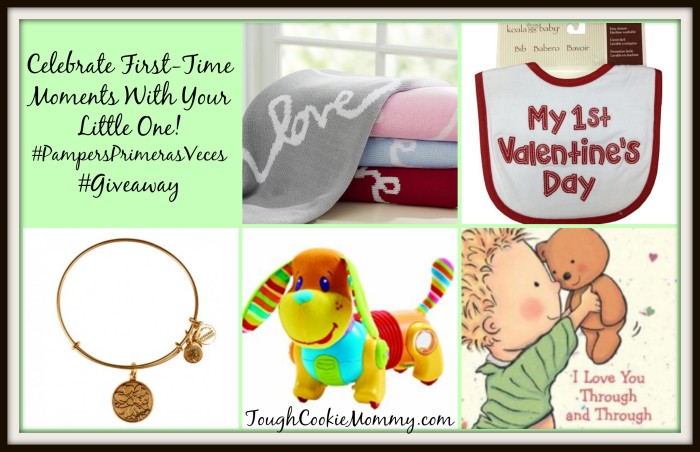 Our Sponsor is giving away a Prize Pack containing the items above including, My First Valentine's Day Bib, Pottery Barn Stroller Blanket, Alex and Ani "Mom" bracelet, Tiny Love Follow Me Fred Toy, I Love You Through & Through Board Book, Pack of Pampers Swaddlers, Pack of Pampers Wipes.a Rafflecopter giveaway

Disclosure: This is a sponsored campaign created in collaboration with Latina Mom Bloggers and Pampers. All opinions are 100% my own. I am disclosing this in accordance with the Federal Trade Commission's 16 CFR, Part 255 "Guides Concerning the Use of Endorsements and Testimonials in Advertising."
© 2015, Tough Cookie Mommy. All rights reserved.