*This is part of a sponsored collaboration with Latina Mom Bloggers and Disney Studios. However, all opinions expressed are my own.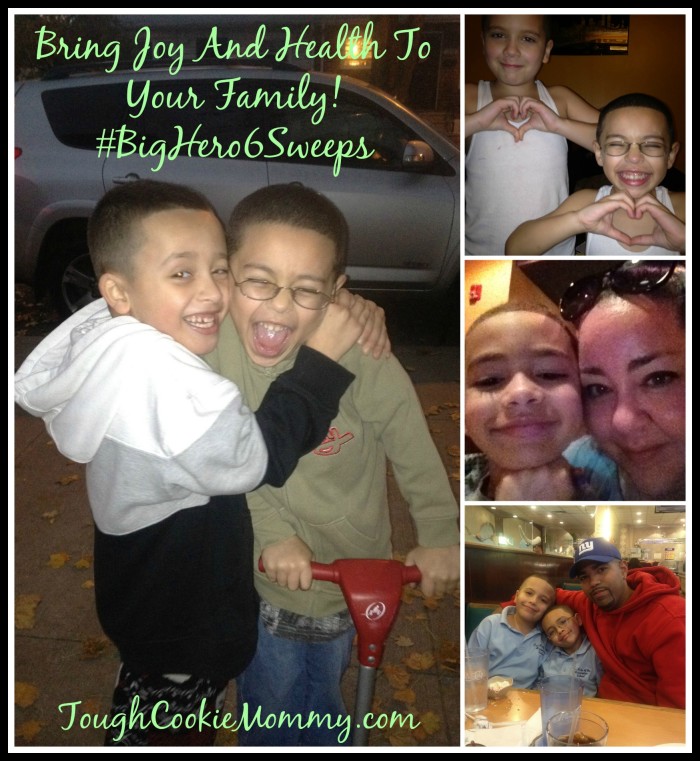 Ever since I became a parent my priorities have changed and, at the very top of my list, is making sure that I do everything I can to bring joy and maintain good health for my family.  I know better than anyone how busy we can all get and how that sometimes sidetracks us from what really matters.  It is important to make a conscious effort, on a daily basis, to spend quality time together doing what really makes us happy or trae la felicidad.
    En nuestro hogar, or our home, maintaining good communication is key in ensuring our happiness.  My husband and I have conversations with both of our sons every afternoon to recap the day's events.  Although we are both working parents, this allows us to be engaged in our boys' daily activities and shows them that we value taking the time out to reflect on their day.  As you can see from their smiles when I pick them up at the end of the day, they really look forward to this time we spend together talking.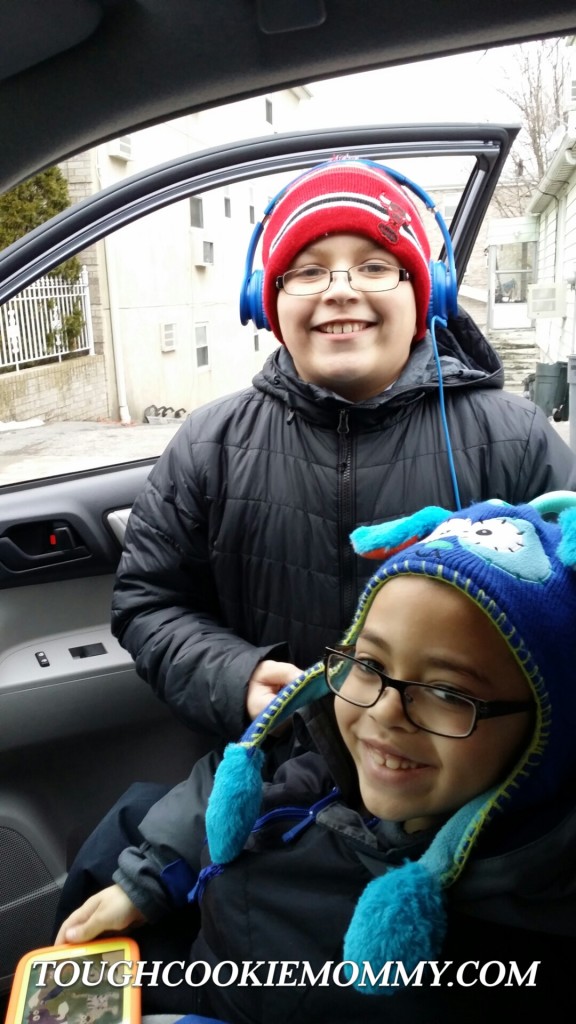 Making sure that our boys stay healthy is very important to us.  As a result, we are involved in a variety of sports.  Studies have shown that participating in sports activities makes kids perform better academically.  Also, they go a long way in maintaining their overall health by building endurance and their muscle strength.  Getting moving keeps our boys very happy because they are staying active and having more opportunities to socialize with their peers.  From basketball to fútbol, we just love playing sports!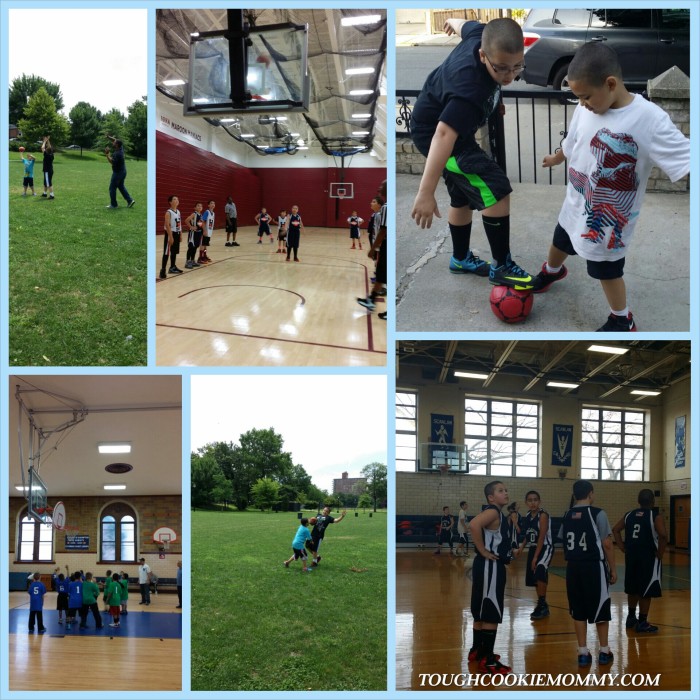 Imagine if we all had a special someone by our side to support us through each day and help us enjoy life more? A little Baymax from the hit pelicula, or movie, Big Hero 6 can go a long way!  With all the love and laughter that audiences have come to expect from Walt Disney Animation Studios, Big Hero 6 is an action-packed comedy adventure that introduces Baymax, a lovable, personal companion robot, who forms a special Bond with robotics prodigy Hiro Hamada.  The best part is that Big Hero 6 is now available on Disney Movies Anywhere, and on Blu-ray™ February 24, 2015!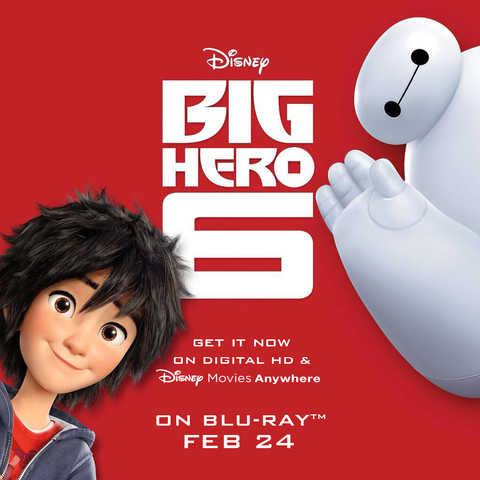 At the end of the day, I guess the moral here is that everybody needs somebody, sometimes.  The unity of family is what brings joy and health to our family every single day.  Having just one person around you who cares about you and motivates you to be your very best can change your whole outlook on life.  The more, the merrier! La más gente que hay, lo mejor!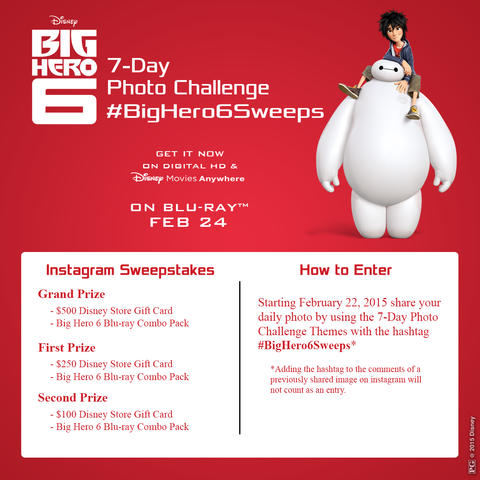 I invite you to participate in the #BigHero6Sweeps 7-day Photo Challenge  between February 22 – 28th. Participants have the opportunity to win prizes including a $500 Disney Store gift card and Big Hero 6 Blu-ray™ Combo pack!  Share your photos showing how your family stays happy and healthy using the hashtag #BigHero6Sweeps to be entered to win!
**Also, make sure you RSVP to the #BigHero6Sweeps Twitter party that will be taking place on Tuesday, 2/24 at 9 PM EST!  They will be giving away some awesome prizes valued at over $200!**
Let's Discuss:  How does your family live a 'happy & healthy life' encouraging love and friendship like Baymax & Hiro in Big Hero 6?
GIVEAWAY: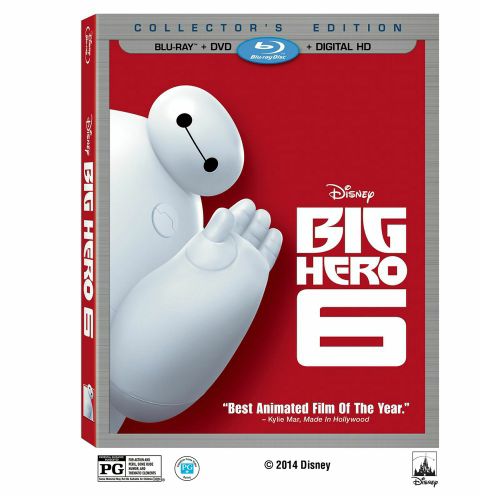 Our Sponsor is giving away the Big Hero 6 Blu-ray DVD Combo pack, ARV $18.90, to one reader of Tough Cookie Mommy!a Rafflecopter giveaway

Disclosure:  The prize was provided by Walt Disney Studios Motion Pictures and I have been paid to blog and promote the film.  Walt Disney Studios Motion Pictures is not a sponsor, administrator, or involved in any other way with this giveaway. All opinions expressed in the post are my own.  I am disclosing this in accordance with the Federal Trade Commission's 16 CFR, Part 255 "Guides Concerning the Use of Endorsements and Testimonials in Advertising.
© 2015, Tough Cookie Mommy. All rights reserved.