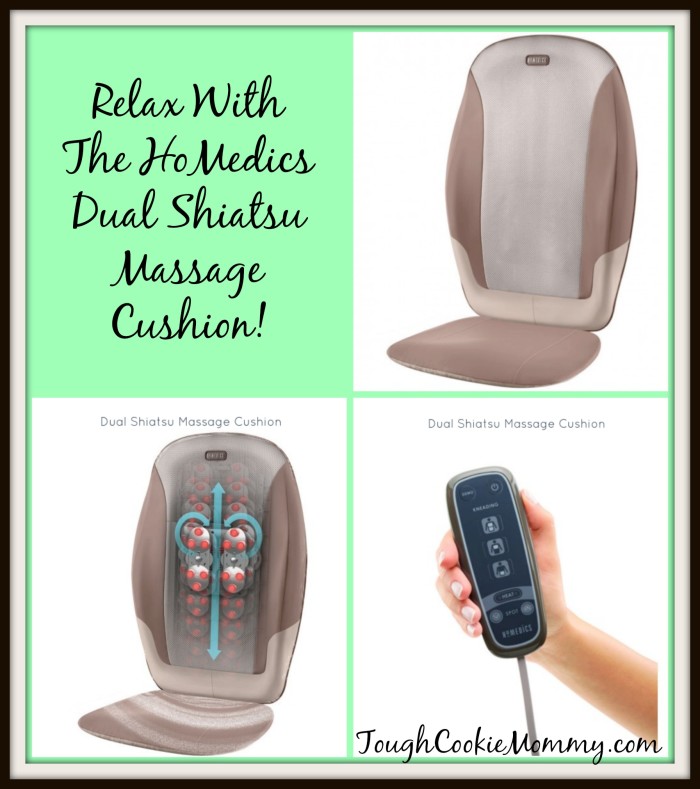 I've always been very open about the fact that I suffer from excruciating bone pain due to the side effects from the medication that I take for a chronic medical condition.  Being a full-time, Working Mom along with the fact that I get tired more quickly than others do forces me to slow down sometimes.  I've resolved to make more time to relax whenever possible in 2015 because I realize that it will have a positive impact on my overall health.
    Like most of you, I don't have a lot of money to spend going to the spa or to pay for expensive massages.  I've been searching for an option that I can take advantage of right here at home and I found the perfect solution with the HoMedics Dual Shiatsu Massage Cushion.  It was very affordable and it allows me to enjoy two different massage styles, including a deep kneading massage and focused spot massage.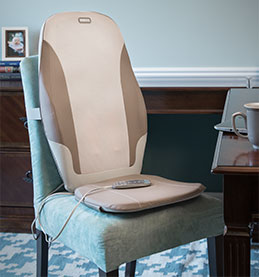 I actually installed it on the end of my sectional right near an outlet on the wall so I can plug it in whenever I need some relaxation time.  Since it has a programmable remote control, this massage cushion puts the power of relaxation into my own hands.  My husband really loves that its soothing heat may be applied to three massage zones including your full, upper or lower back.  He had a serious car accident a few years ago and has frequent back pain because of it.
    Our favorite features of this massager were the user-friendly remote, the added heat for painful areas, and the focused kneading of problem areas during the massage.  I would have liked if the seat cushion was a little more padded and comfortable since you have to sit on it during the massage.  All in all, the Dual Shiatsu Massage Cushion easily allowed us to customize our massage experiences to fit our pain-management needs.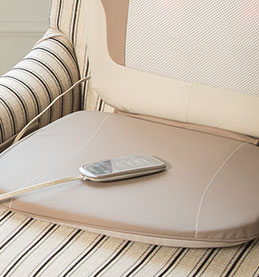 Make sure you visit HoMedics for updates on new products and to find your perfect massager!
Let's Discuss:  What are some of the pain areas that you would target with the Shiatsu Massage Cushion and why?
Disclosure: This post is part of a blogging campaign in collaboration with HoMedics. I received a promotional item as a thank you for participating. I am disclosing this in accordance with the Federal Trade Commission's 16 CFR, Part 255 "Guides Concerning the Use of Endorsements and Testimonials in Advertising."
© 2015, Tough Cookie Mommy. All rights reserved.