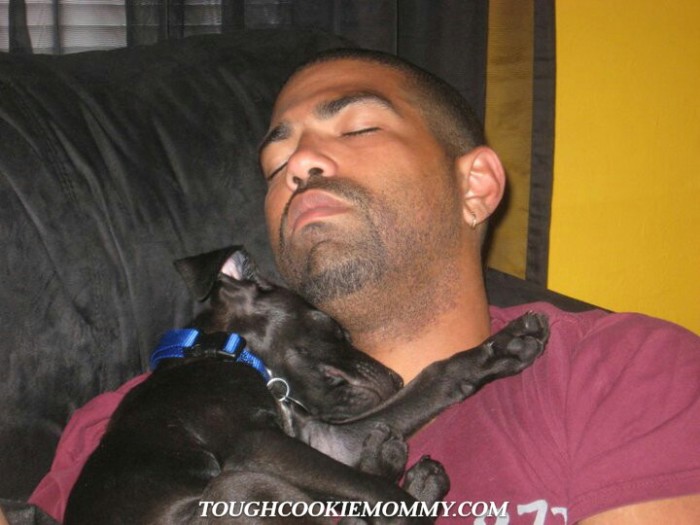 I'd been trying to convince my husband to get a pet for our family for years.  Three years ago, he finally gave in and we all went to adopt a dog from our local rescue shelter.  We wanted to save the life of a pet that might otherwise be euthanized due to the limited space that there is at shelters.
    Also, we knew that we were guaranteed to get a healthy pet from a shelter because most shelters examine and give vaccinations to animals when they arrive, and many spay or neuter them before being adopted.  As soon as we arrived, we knew that we had made the right decision.
    As we were walking around all the dog cages, a cute black puppy caught our eye.  I guess we made an impression on him too because he started biting the newspaper that was lining the bottom of his cage and spitting it at us to get our attention.  After playing with him for a little while, we immediately fell in love and promptly adopted "Onyx" and, as you can see from the photo above, the kids and I weren't the only ones who fell in love with him!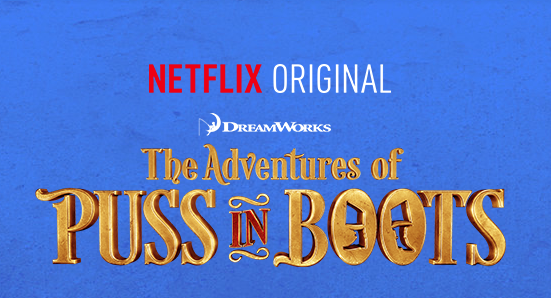 This month, Netflix is celebrating every single pet because they know that, aside from being really cute, these loyal pet companions can deliver important lessons to kids and adults about courage, protection and love.  This includes the world's greatest feline fighter, whose swashbuckling adventure-comedy series, The Adventures of Puss in Boots, has come to Netflix this month.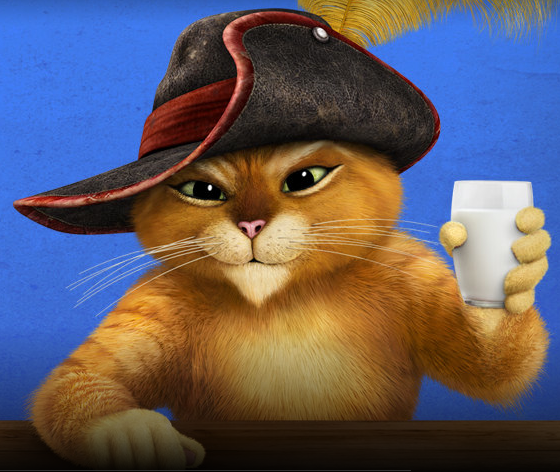 As you enjoy The Adventures of Puss in Boots with your own family, Channel your inner milk connoisseur with this homemade hot chocolate recipe featuring cat-shaped marshmallows — the purr-fect winter treat! Click HERE to learn how to make your own!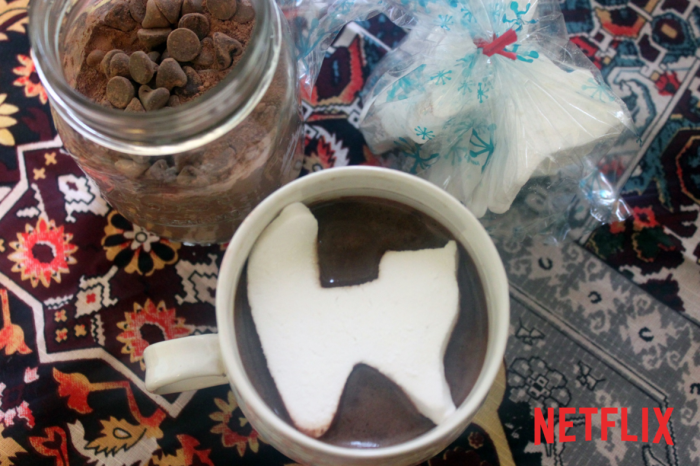 Let's Discuss:  What kind of pet do you have and how do you celebrate him or her throughout the year?
Disclosure: This post is part of a blogging campaign in collaboration with Netflix. As a member of the Netflix Stream Team, I received a promotional item as a thank you for participating. I am disclosing this in accordance with the Federal Trade Commission's 16 CFR, Part 255 "Guides Concerning the Use of Endorsements and Testimonials in Advertising."
© 2015, Tough Cookie Mommy. All rights reserved.