As many of you are aware, my family and I make it a priority to get our flu vaccines every year.  Since my children and I are all asthmatics and I'm a Leukemia Survivor, it is even more important for us to be protected against the flu.  This week is National Influenza Week from December 7th through Dececember 13th.  It was designed in 2005 by the Centers for Disease Control to raise awareness about the importance of continuing flu vaccination through the holiday season and beyond.
    Many people are unaware that flu activity usually peaks between December and February in the United States and can last as late as May. As long as flu viruses are circulating, it's not too late to get vaccinated.  This means that those of you who have not received your flu vaccines should still do so to protect yourselves.  The CDC recommends a yearly flu vaccine for everyone 6 months of age and older as the first and most important step in protecting against influenza disease.
    People who are in the high-risk category for suffering serious flu complications include young children, pregnant women, people with certain chronic health conditions like asthma, diabetes, or heart and lung disease, and people age 65 years and older.  Contracting the flu for them could mean developing serious flu-related complications, like pneumonia, or a worsening of existing health conditions, which can lead to hospitalization or death.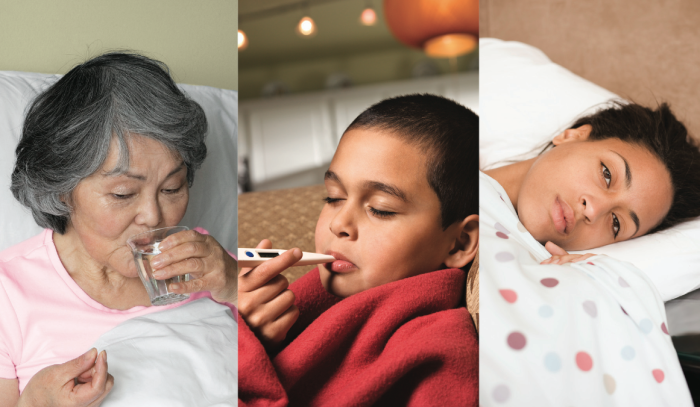 This past week, I had the opportunity to interview Dr. Marietta Vazquez.  Dr. Vazquez has over 20 years of experience in the medical field. She is currently an Associate Professor of Pediatrics at the Yale University School of Medicine. She is the Associate Director of the Pediatric Residency Program at Yale, Director of the Yale-Children's Hispanic Clinic and Co-director of the Yale Pediatrics Global Health Tract.  She has been working with the CDC and currently sits on the CDC's Advisory Committee for Immunization Practices.
Here is what Dr. Vazquez had to say about how you can protect yourself and your family against the flu this season:
What new information does the CDC have to share regarding the flu?
This week is National Influenza Vaccine Week and we can do better to make sure that everyone gets protected.  Children who are 6 months and older should be getting vaccinated.  Pregnant mothers who get vaccinated protect their babies.  This is very important because 1 out of every 2 babies who get sick with the flu get hospitalized.
What are some of the difficulties that Hispanics have in obtaining the vaccination?
Hispanics sometimes have difficulties with not understanding the doctor due to language barriers.  Often, they don't have access to resources and they are unaware of who should be getting the flu vaccine.
Why is it important to receive the flu vaccination on a yearly basis?
The flu virus is always changing and the vaccine you got last year might wane and fail to protect you.
What vaccine options are available?
The live intranasal option is available for people over age 2 and the injectable option is available for others except those who suffer from asthma.  The intranasal version might make someone with asthma wheeze.  However, both options are safe.
Do you have anything else to add or want to say?
Most people are motivated to get the flu shot at the beginning of the season.  Since the flu season is at its peak from December to March, it's never too late to get the flu shot all the way through March.
    The flu vaccine is the best way modern medicine currently has to protect against this potentially serious disease.  You can find additional information and resources about the flu and the different complications that it can cause in the overall health of a family by visiting the CDC website.  There is no better time than now to protect you and your family!
Let's Discuss:  What did you learn about the flu vaccine from this post that you did not know previously?
Disclosure: This sponsored post is being shared on behalf of the Centers for Disease Control. All opinions are 100% my own. I only recommend products or services I use personally and I believe will be "family friendly." I am disclosing this in accordance with the Federal Trade Commission's 16 CFR, Part 255 "Guides Concerning the Use of Endorsements and Testimonials in Advertising.
© 2014, Tough Cookie Mommy. All rights reserved.